There's definitely something in Vancouver's air.
The largest metropolitan in British Columbia, the city is home to some of Canada's biggest names, from actors to activists to politicians.
So many names, in fact, the list below is just a glimpse of the mega talent Vancouver has to offer.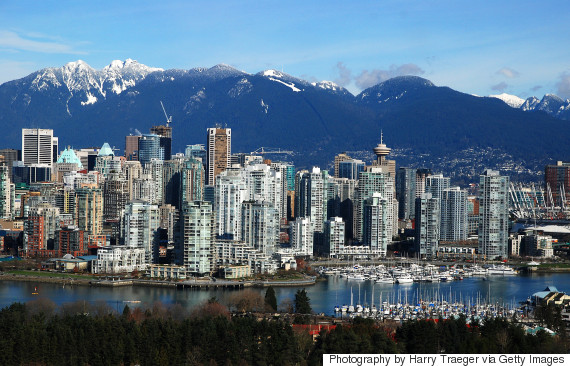 In February, Vancouver was once again named a top city in North America for quality of life by consulting firm Mercer. It was listed as fifth in the world.
We take a look at some of the most famous faces who were raised in Metro Vancouver and the surrounding area, as well as the people who continue to work in the city today.
And again, we couldn't include everyone so let us know your favourites in the comments below.
Ryan Reynolds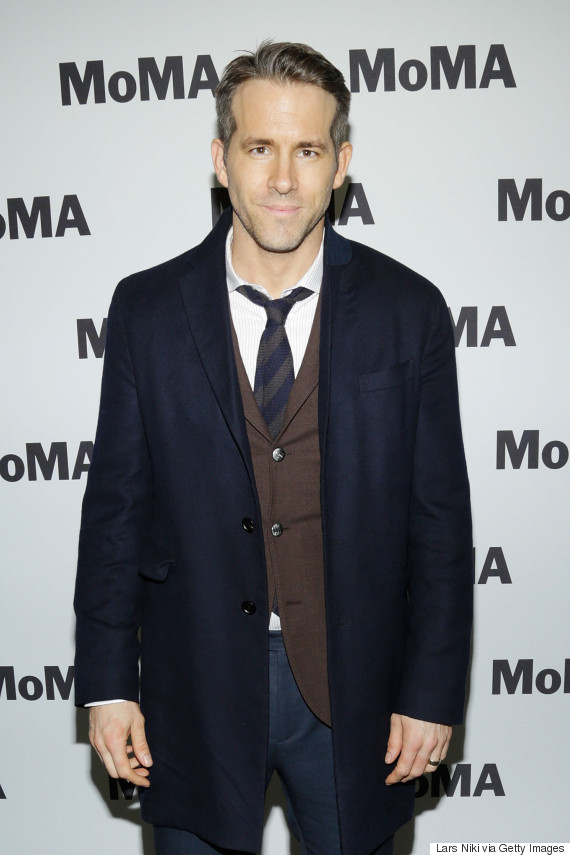 The day job: Actor
The backstory: One of the most famous Ryans in Canada, Reynolds, 40, was born in Vancouver and went to school there (he dropped out of Kwantlen Polytechnic University in 1994 to take on acting full-time). Known for his roles in "Deadpool," "The Proposal" and "Green Lantern," the dad-of-two was nominated for a Golden Globe award earlier this year.
Nardwuar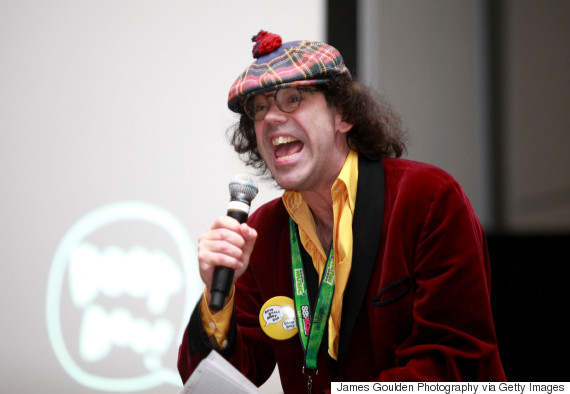 The day job: Television personality/musician
The backstory: He's one of the most well-known faces in the Canadian music industry and if you haven't seen any of Nardwuar's celebrity interviews, you really should. Born in Vancouver, the 48-year-old musician regularly interviewed artists on MuchMusic, some which include Public Enemy, The Red Hot Chili Peppers, Jay Z and many, many more. Oh, and his now-famous nickname? The Human Serviette.
Jim Deva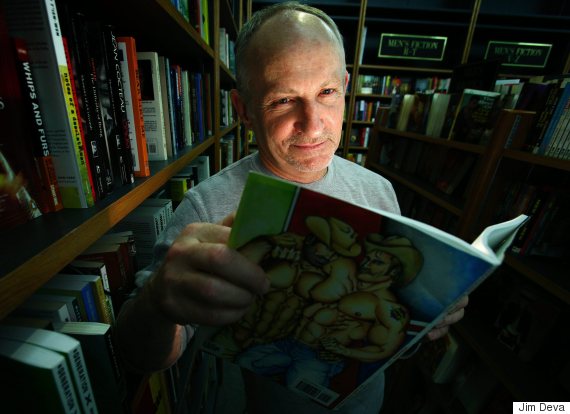 The day job: LGBTQ activist
The backstory: Known for his work in the LGBTQ community, Deva also co-owned Little Sister's Book and Art Emporium, a queer bookstore, in Vancouver. Deva also fought a 20-year censorship battle with the Canadian Border Service Agency for the rights to sell and import LGBTQ books, Advocate reports.
He eventually won his battle. Unfortunately, Deva passed away in 2014 after falling off a ladder in a gardening accident, CKNW News Talk reports. He was 65.
Coco Rocha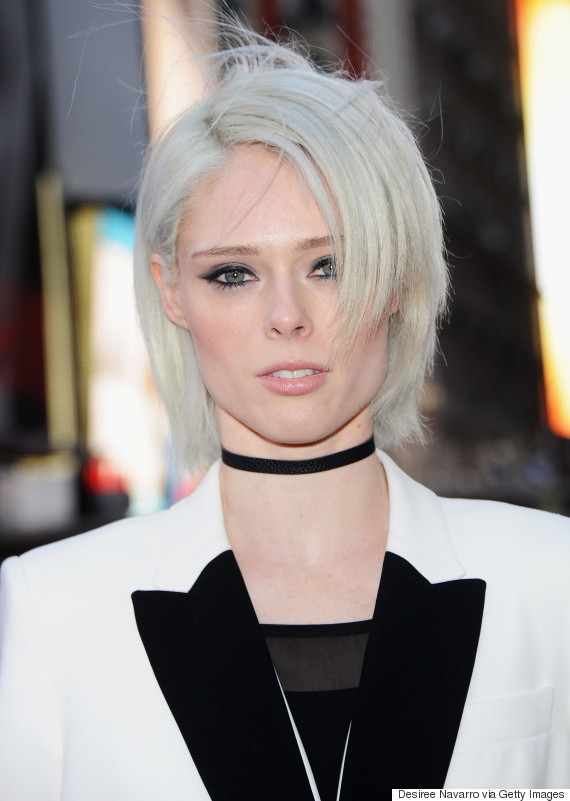 The day job: Model
The backstory: One of the biggest names in Canada's fashion industry, Rocha was born in Toronto but grew up in the Vancouver suburb of Richmond. The face of multiple brands including Calvin Klein, Versace and Chanel, the 28-year-old mom was awarded model of the year at the first-ever Canadian Arts and Fashion Awards in 2013.
Jacob Tremblay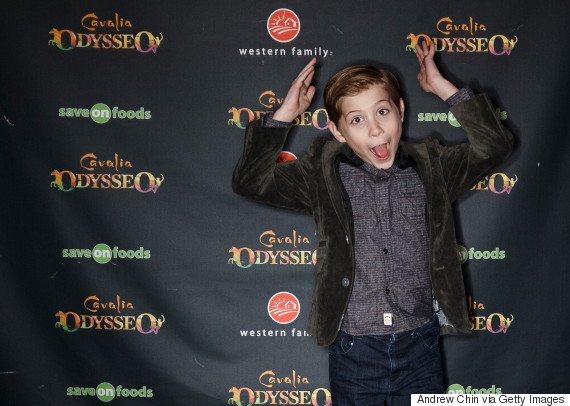 The day job: Actor
The backstory: The 10-year-old Vancouver-native made his big debut in the 2015 film, "Room," starring with award-winning actress Brie Larson. Born in Vancouver, Tremblay was raised in Langley. And although he is quite early in his career, the industry already loves him. Writer and director Jordan Roberts said this about the star to Financial Review in 2016: "He's got serious, serious talent... Lots of kids can cry on command. But Jake takes you in and out of his emotions seamlessly."
Jason Priestley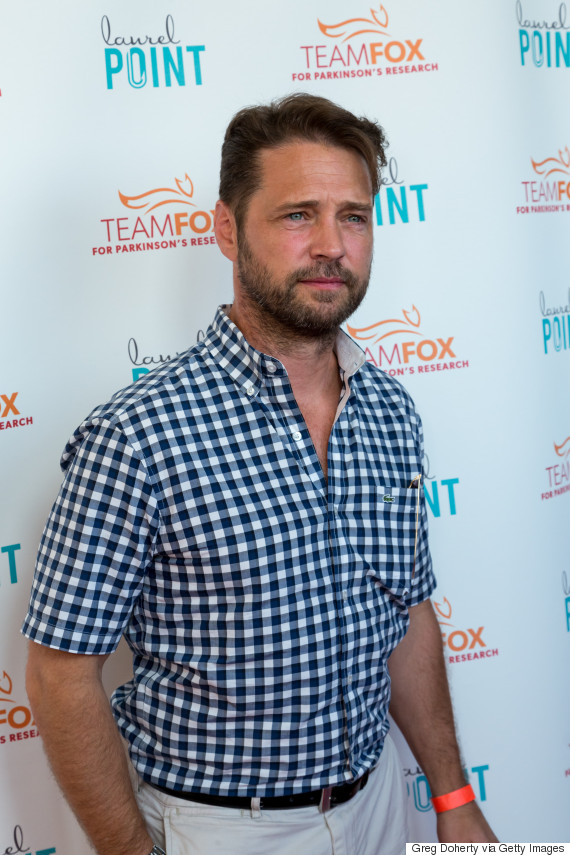 The day job: Actor
The backstory: The 47-year-old North Vancouver-native is best known for his role in "Beverly Hills, 90210" as Brandon Walsh. He has also starred in "Call Me Fitz," and directed a Barenaked Ladies documentary in 1997.
Turns out Priestley is also a fan of Canadian doughnuts — he even helped judge Tim Hortons' Duelling Donuts contest in 2013 (and yes, he even had a doughnut named after him).
Danny Ramadan
The day job: LGBTQ activist
The backstory: A known name in Vancouver's LGBTQ community, Ramadan came to the province as a Syrian refugee in 2014, the CBC reports.
The writer and volunteer now works to end homophobia in the city, as well as raise awareness of the struggles of other refugees. In 2016 he made headlines when he said TD denied him cash due to his name.
The Rascalz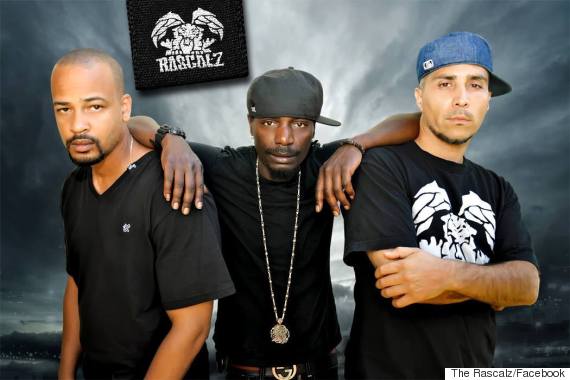 The day job: Hip-hop group
The backstory: One of the early names in Canada's hip-hop industry, The Rascalz were made up of rappers Red1 and Misfit, producer DJ Kemo and breakdancers Zebroc and Dedos. With a handful of albums and hits like "Crazy World," the group made their biggest statement after protesting the Junos' treatment of the rap category in 1998, Noisey reports.
The group refused to accept their "Best Rap Recording" award to protest the show's exclusion of rap, reggae and dance awards on television, calling it racism. The Junos changed this decision the following year.
Kristin Kreuk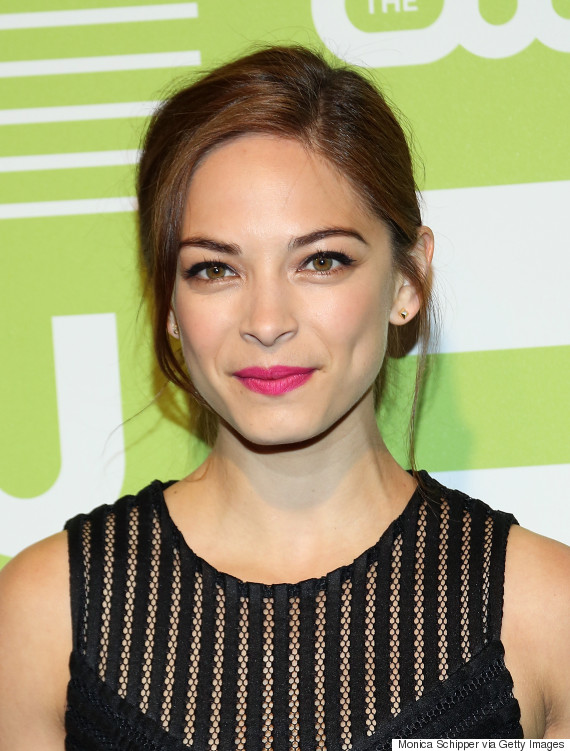 The day job: Actor
The backstory: The 34-year-old Vancouver-born actress was best known for her role as Lana Lang in "Smallville." In an interview with Vancouver magazine in 2011, Kreuk talked about her decision to stay in her hometown versus moving to a city like L.A.
"It's smarter to move to Hollywood. You get photographed more, you're in the press more, you build your career faster. I've been hesitant, though, because I feel uncomfortable in that atmosphere," she told the magazine. "I remember going to L.A. when I was younger and seeing the sprawl, all the gas stations and drive-throughs, and feeling really sad."
Melanie Mark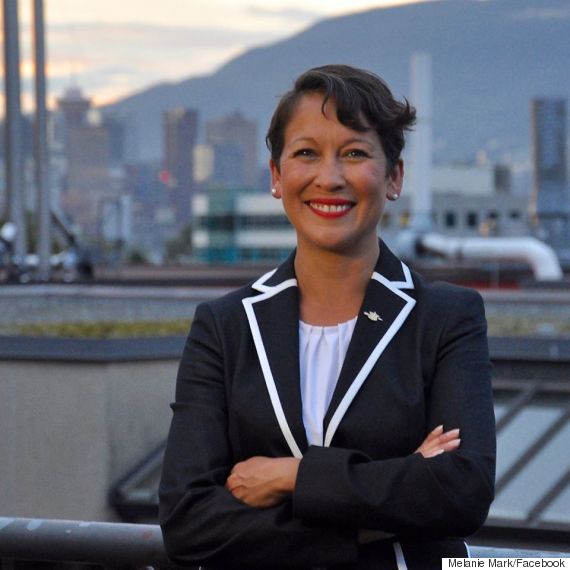 The day job: British Columbia NDP MLA representative
The backstory: Mark is the first First Nations woman to serve in the Legislative Assembly of B.C., after being elected as the Member for Vancouver-Mount Pleasant in 2016.
An East Vancouver-native, Mark has volunteered for several youth organizations and was the national Aboriginal project coordinator with Save the Children Canada's Sacred Lives project.
Seth Rogan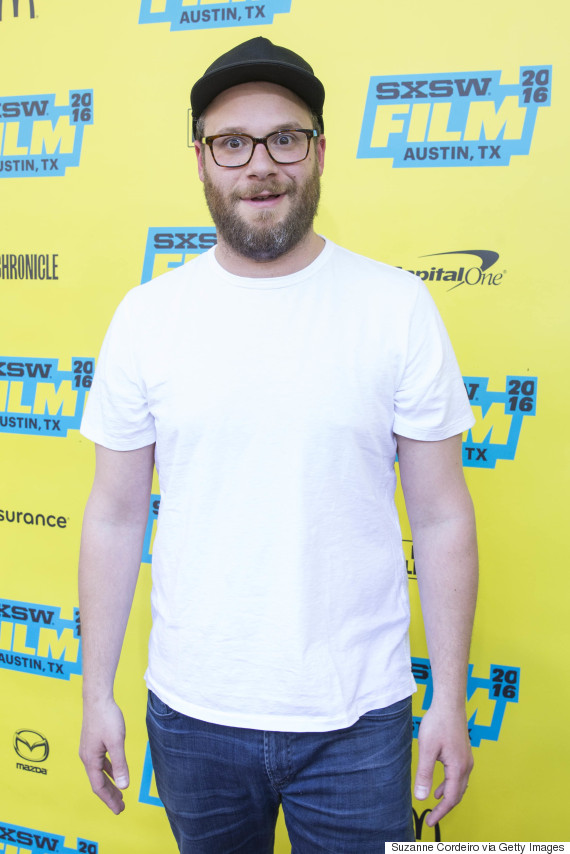 The day job: Comedian/actor
The backstory: Born in Vancouver, Rogan got his start in comedy by doing local stand-up as a teen. The 34-year-old also wears the hat of producer, screenwriter and director, and has collaborated with fellow director Judd Apatow for several films.
He is recognized for his work in comedies like "Knocked Up," "Superbad," and most recently, one of the voices in "Sausage Party."
Harsha Walia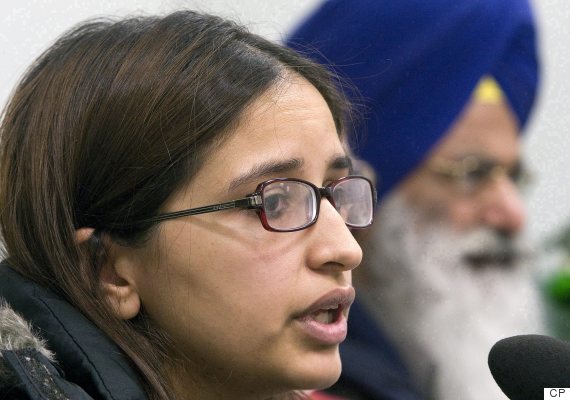 The day job: Journalist/activist
The backstory: Co-founder of Vancouver's chapter of grassroots migrants justice group No One Is Illegal, Walia immigrated from India and currently lives in Vancouver. She has written for academic journals and magazines as well as chapters for many books, Goodreads notes.
Referred to as "one of Canada's most brilliant and effective political organizers," Walia continues to be an advocate in her community today.
Colin Mochrie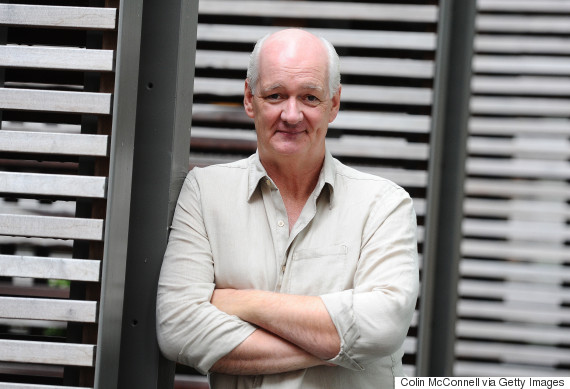 The day job: Comedian/actor
The backstory: The 59-year-old comedian and actor was born in Scotland but later moved to Vancouver with his family as a child. He is known for his work in "Whose Line Is It Anyway?," The Drew Carey Show" and "Royal Canadian Air Farce."
He met his now-wife, fellow comedian and actress Debra McGrath, at Toronto improv comedy club Second City. He currently lives in Toronto with his wife and daughter.
Cicely-Belle Blain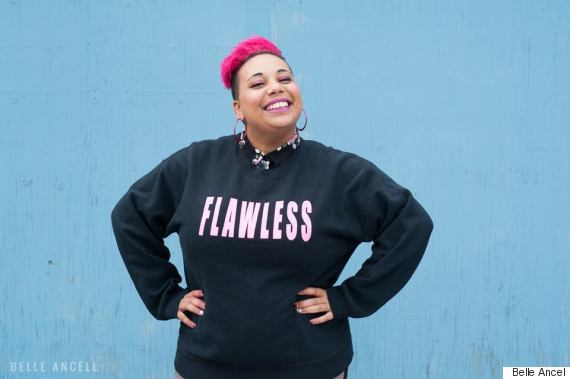 The day job: Community organizer/writer
The backstory: Blain is a queer, non-binary artist who is based in Vancouver. They coordinate education programs for LGBTQ/2S youth at QMUNITY, B.C.'s queer resource centre and are a co-founder and organizer of Black Lives Matter – Vancouver.
Their work centres around making intersectional feminism, global black liberation and queer justice central to Vancouver politics.
David Suzuki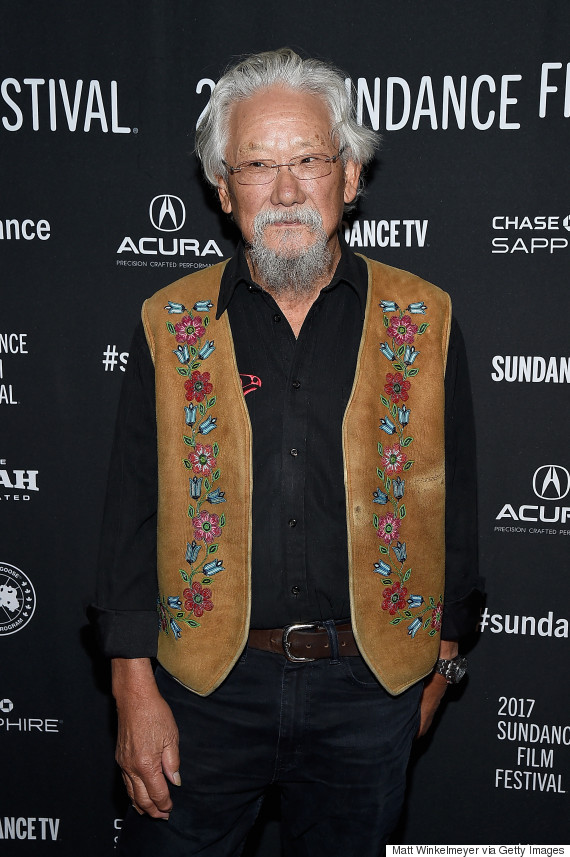 The day job: Scientist/environmentalist
The backstory: Co-founder of the David Suzuki Foundation, Suzuki has dedicated most of his life to science and the environment, advocating for issues like climate change, clean water and protecting Canadian animal habitats.
With several awards and written pieces under his name (he has 52 books alone), the Vancouver-native has also appeared in multiple television programs as well.
Michael J. Fox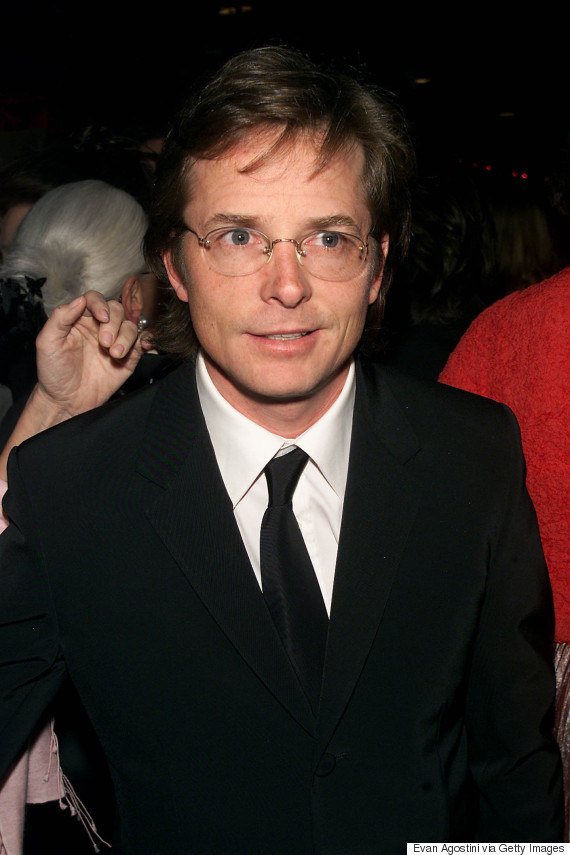 The day job: Actor/activist
The backstory: Growing up in several Canadian cities, Fox's family eventually settled in Burnaby. The 55-year-old actor is known for his role as Marty McFly from the "Back to the Future" franchise and of course his role in "Family Ties" and "Spin City."
Fox was diagnosed with young-onset Parkinson's disease in 1991 and didn't release his diagnosis to the public until 1998.
Today, Fox continues to be a Parkinson's disease advocate with The Michael J. Fox Foundation, an organization dedicated to finding a cure for the disease.
Bryan Adams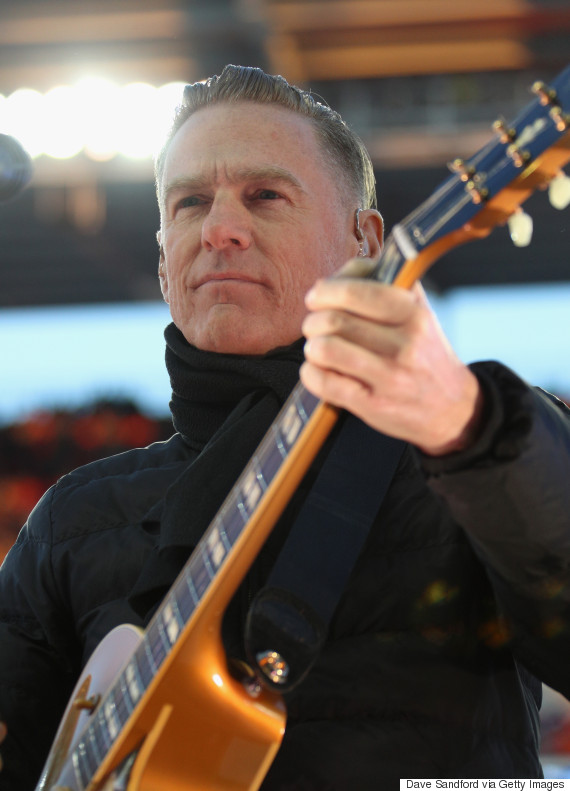 The day job: Singer
The backstory: Growing up as a teenager in Vancouver, the-57-year old singer/songwriter's hit "Summer of 69" (or let's just say Canada's alternate anthem) quickly became one of his biggest hits of all time. His album "Reckless" also put him on the map.
With 14 albums, 23 awards and dozens of art exhibits (he is quite the talented photographer), Adams is still on tour until the end of the year.
Jillian Christmas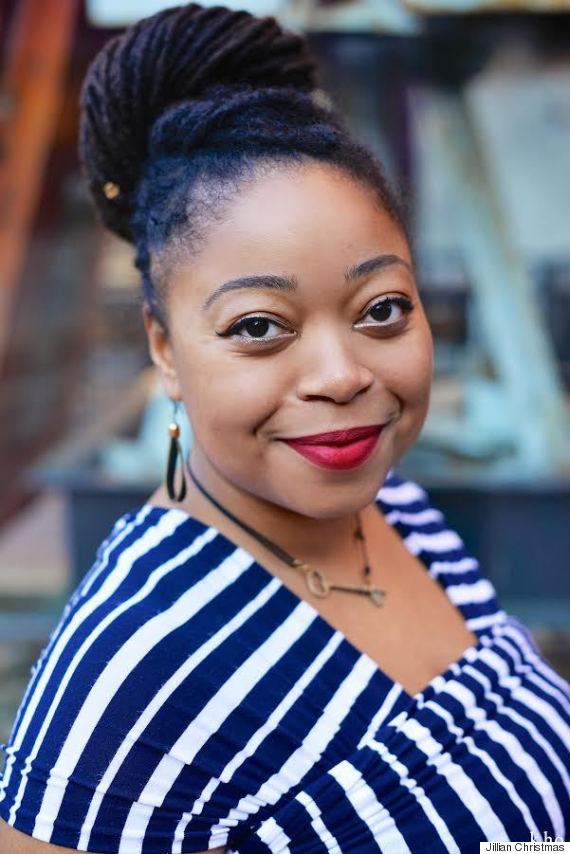 The day job: Spoken word artist
The backstory: Born and raised in Markham, Ont, Christmas currently lives on the unceded territories of the Squamish, Tsleil-Waututh and Musqueam people (Vancouver). She is currently the artistic director of Verses Festival of Words and an activist in the Canadian arts community.
Her focus is to continue increasing anti-oppression initiatives in spoken word. In the past, she has participated in, developed and executed programs in partnership with Toronto Poetry Project, Wordplay, Brendan McLeod's Travelling Slam, University of British Columbia, Vancouver Opera, and the CULTCH Mentorship.
Horsepowar
The day job: Rapper
The backstory: The Vancouver-based South Asian rapper started her career with slam poetry and picked up the name horsepowar, The Fader reports.
She uses theatrics of Bollywood visually, she notes on her Facebook page, to take audiences on a journey from Canada to India, and back.
Joe Sakic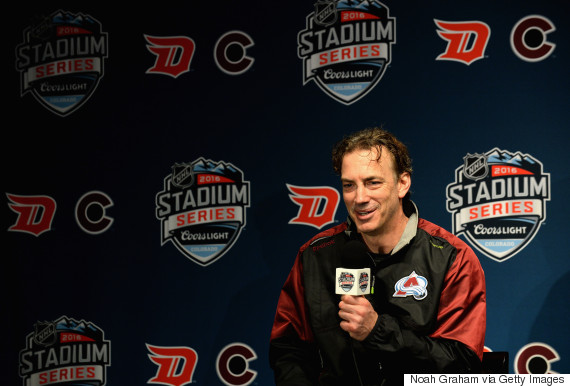 The day job: Retired NHL player
The backstory: Born in Burnaby, Sakic played in the NHL for 21 years with the Quebec Nordiques and Colorado Avalanche. Retiring in 2009, he was inducted to Canada's Hockey Hall of Fame in 2012.
He has two Stanley Cups, an Olympic gold medal and a world junior championship in 1988.
Edison Chen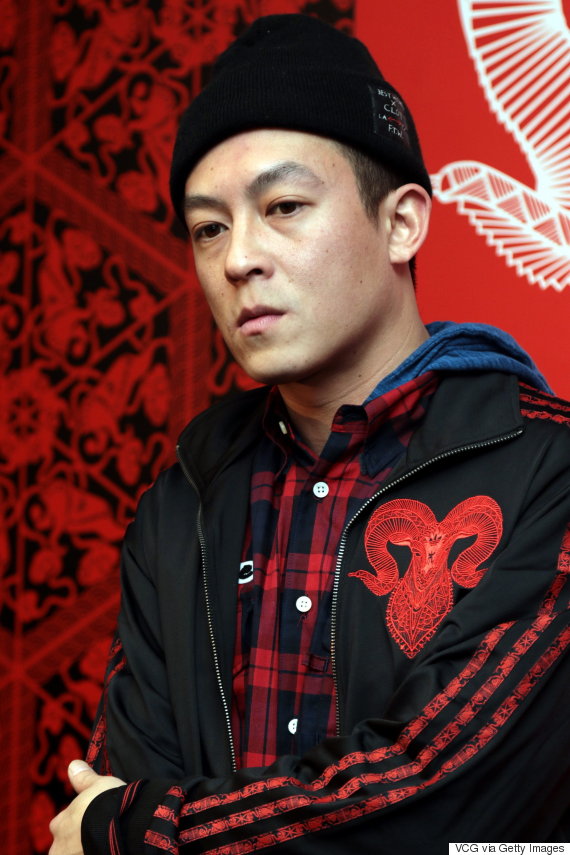 The day job: Actor
The backstory: Born in Vancouver, Chen moved to Hong Kong in 2000 to start his acting career. He has appeared in more than 30 films including "The Dark Knight," and "The Grudge 2."
Following a nude photo scandal in 2008, the 36-year-old actor avoided the film industry until 2016.
He is also the founder of clothing company CLOT Inc.
Carrie-Anne Moss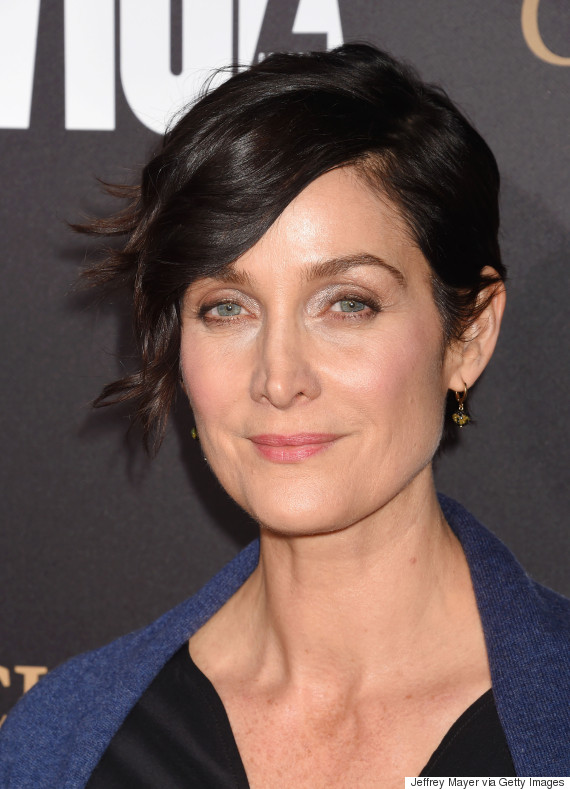 The day job: Actress
The backstory: The 49-year-old Burnaby-born actress is best known for her roles in "The Matrix" trilogy, "Jessica Jones" and "Memento." Additionally, she has appeared in more than 65 acting roles and worked as a producer on "The Clockwork Girl."
Morgane Oger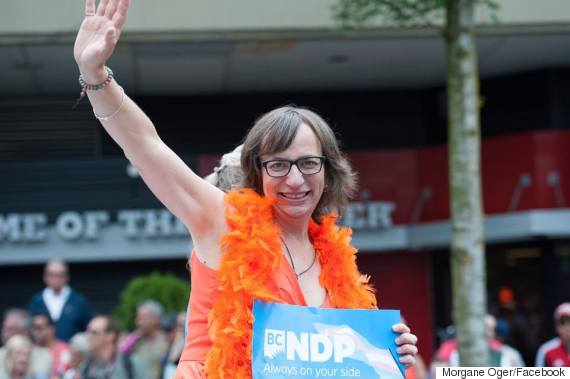 The day job: B.C. NDP candidate for Vancouver-False Creek
The backstory: Oger made history in 2016 after becoming the first transgender woman to run for public office, representing a major political party in B.C.
"I'm aware of what this means to marginalized people in Canada. I'm aware that it represents the fact that there's going to be a little bit less marginalization. I'm very aware of the systemic discrimination of all kinds of communities, not just the ones I happen to belong to," she told CBC after her nomination.
Born in France, the high tech sector entrepreneur has also worked closely with the Vancouver District Parent Advisory Council and is president of the Trans Alliance Society in Vancouver.
Michael Bublé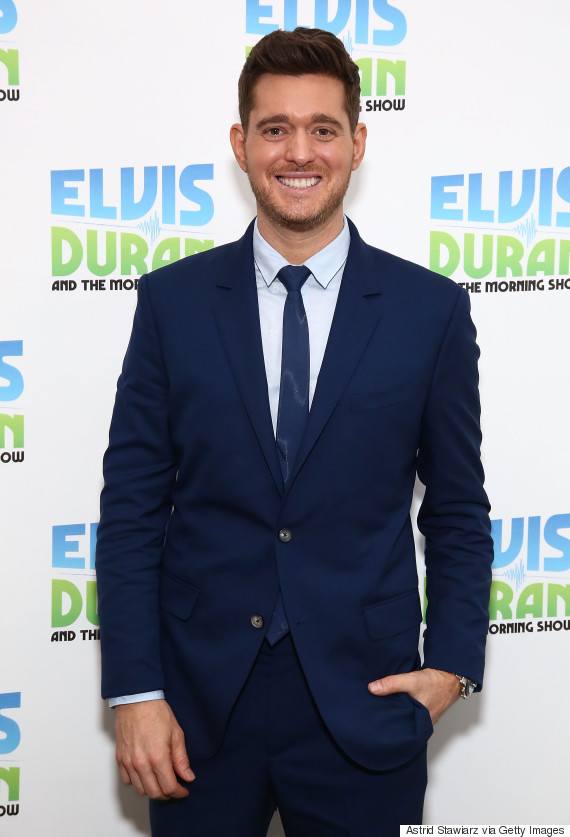 The day job: Singer
The backstory: Bublé, another Burnaby-native, has four Grammys in traditional pop categories and 12 Juno awards including Album of the Year. He is known for hits like "Feeling Good" and "Haven't Met You Yet," and of course, his "Christmas" album.
The 41-year-old has been on five world tours and his last gig, the "Two Be Loved" Tour, ended in 2015.
Terry Fox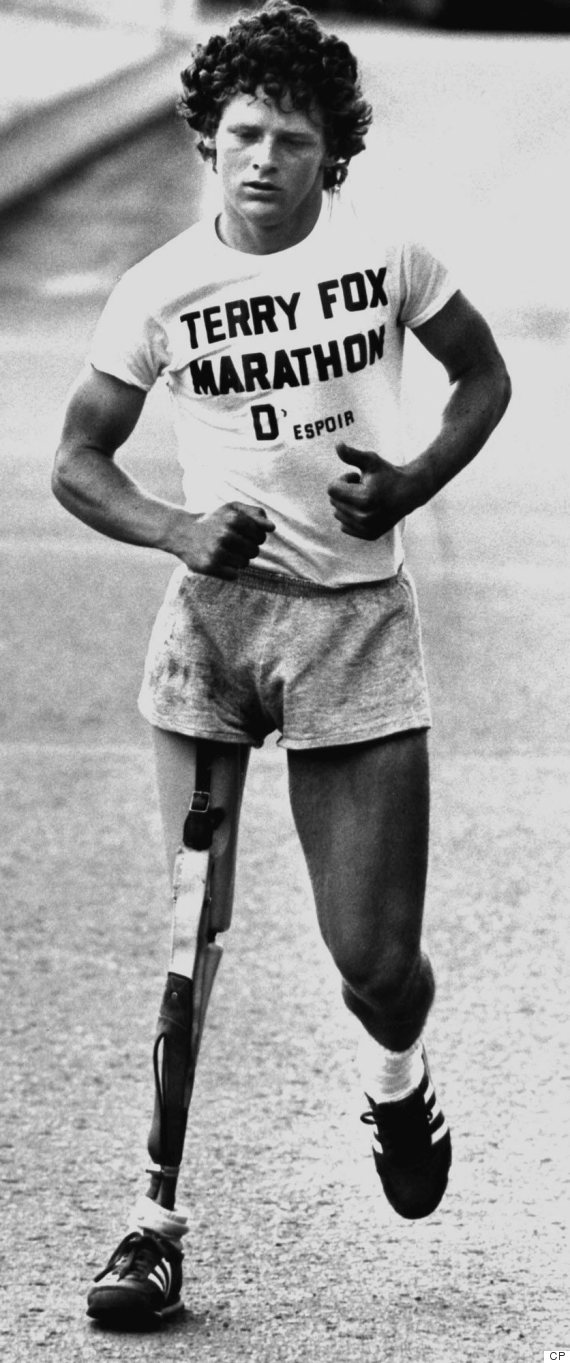 The day job: Humanitarian/athlete
The backstory: Born in Winnipeg in 1958, Fox's family ended up settling in Port Coquitlam, just east of Vancouver. As an athlete, Fox played basketball and was also a long distance runner. He first noticed pain in his leg in 1976 and was later diagnosed with a type of bone cancer. Having his leg amputated a year later, he decided to dedicate his life to cancer research.
In April 1980 he started his Marathon of Hope in St. John's, N.L., a trek across Canada to raise awareness for the disease. He eventually reached Thunder Bay, Ont. in September, but his cancer had spread to his lungs. He died in 1981, just a month before his 23rd birthday.
Today, his legacy, the Terry Fox run and foundation under his name still strives to make the world cancer-free.