This is something you won't see on your average runway.
During Paris Fashion Week, designer Dries Van Noten marked his 100th show by celebrating the women who helped him reach his peak.
Models like Alek Wek, Caroline de Maigret, Cecilia Chancellor, Yasmin Warsame and Carolyn Murphy — all of whom range in age from their later 30s to 50s — graced the catwalk, proving that women of any age can look fierce.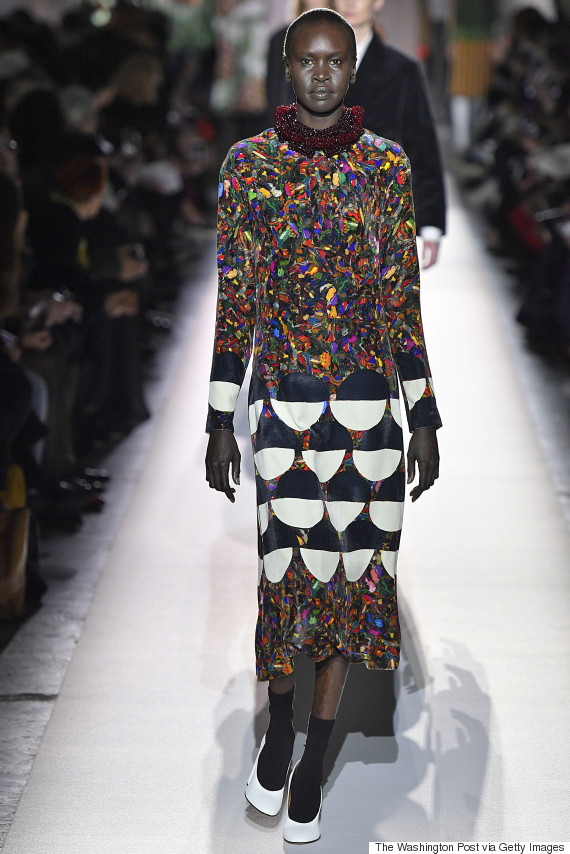 "Life doesn't end when you start getting a pension," Jan de Villeneuve, a 72-year-old model who walked in London Fashion Week recently told the Telegraph. "Older women love fashion too. I've always thought it would be nice if people of all ages, shapes and sizes were included because that's more relevant to day-to-day life."
Many younger models also graced the show as well.
The clothes, of course, were stellar, as the designer revealed a collection of statement boots, metallic blazers and colourful furs.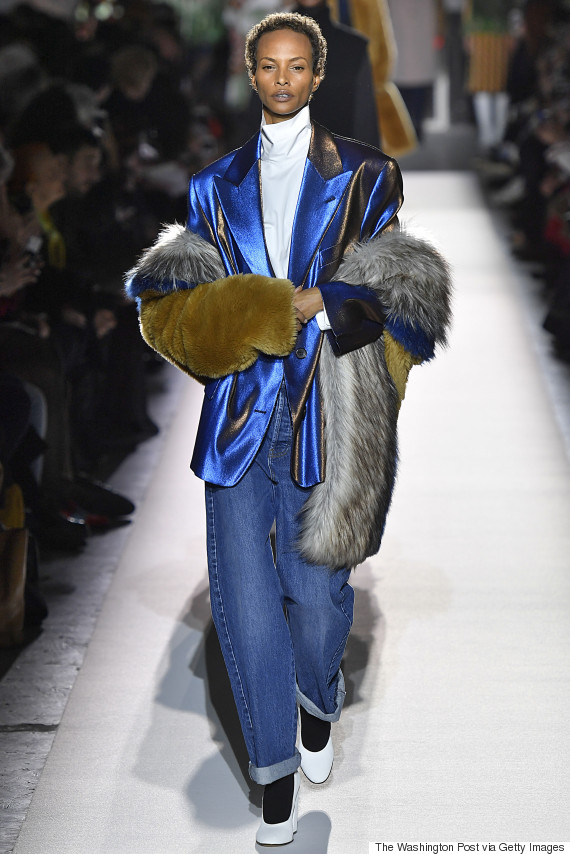 Vogue noted that the women hit the runway with a "wealth of life experience," as many also work as artists and actresses, and are mothers as well.
Van Noten's ode to age diversity was refreshing to see at PFW, as designers like Lanvin as well as Balenciaga have come under major scrutiny for racist casting and "cruel" treatment towards models.