A new report from one of the world's top banking authorities is warning that Canada and China are the two countries which face the highest risk of a financial crisis, thanks to elevated debt levels.
"Early warning indicators for financial crises continue to signal vulnerabilities in several jurisdictions," stated the report from the Bank for International Settlements (BIS).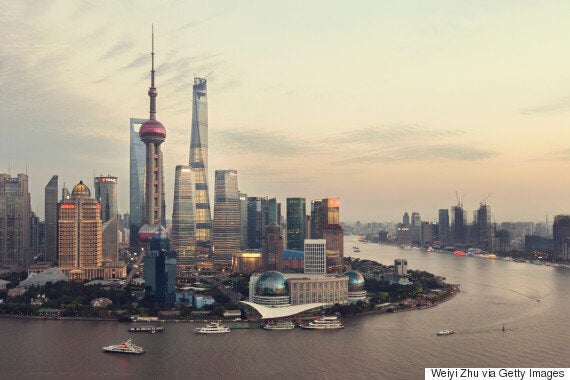 The BIS is a "central bank of central banks" on whose board sits Mark Carney, the former governor of the Bank of Canada and current Bank of England governor.
Its report found that the level of all Canadian private debt outside the financial sector is 17.4 per cent higher than normal. Any number above 10 per cent is an indicator that there is too much debt in an economy.
Only China has a higher debt-to-GDP gap, at 26.3 per cent.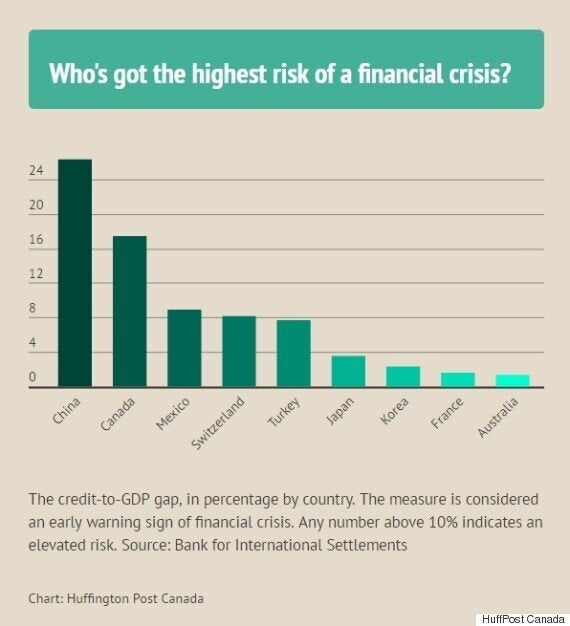 The BIS report cautions that its numbers don't mean a financial crisis is inevitable for Canada or other vulnerable countries. It all depends on specific circumstances, like interest rates and borrower behaviour, the report said.
All the same, elevated debt levels make economies more vulnerable to negative shocks. The BIS report found that if interest rates were to rise 2.5 percentage points worldwide, Canadian borrowers would find themselves with the world's second-highest debt payments — after China.
The report also warned that the global economy is increasingly reliant on consumer spending for its growth, which could lead to a slowdown if that spending is financed by debt.
Many observers have pointed out that Canada's economic recovery from the last financial crisis has been heavily consumption-driven, and that household debt has soared in recent years, to the highest levels of any G7 country.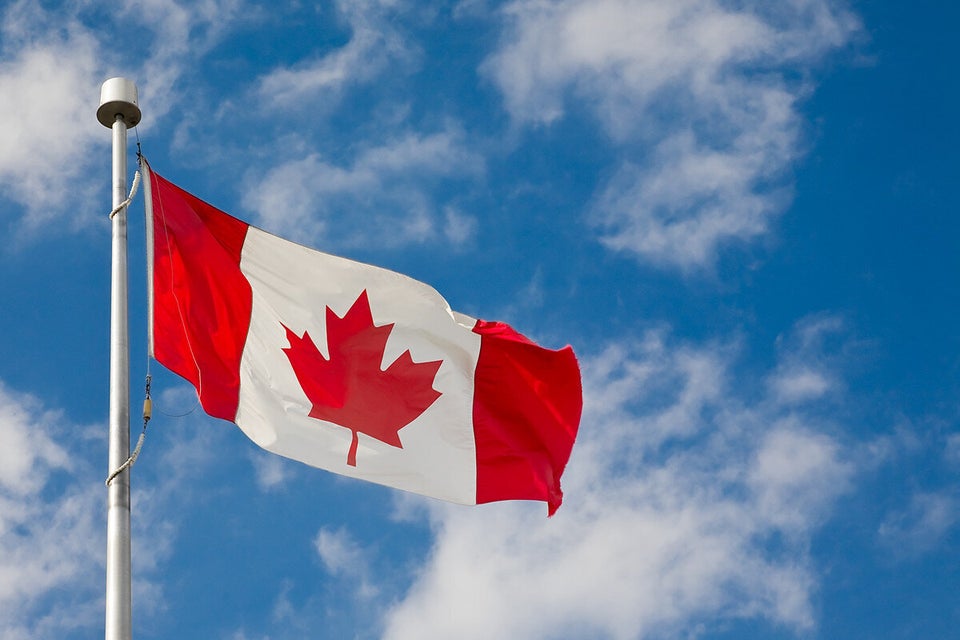 Which Canadians Say They'll Never Be Debt Free