After appearing on the cover of Vanity Fair's March issue, Emma Watson is hitting back at critics who called her a "bad feminist" and "hypocrite" for betraying the fundamentals of feminism by posing braless in the accompanying photoshoot.
Sitting down with Reuters to promote her new film, the "Beauty and the Beast" actress addressed the so-called controversy and explained the misconceptions and misunderstandings of what feminism really is.
Emma Watson: "Feminism, feminism... gender wage gap... why oh why am I not taken seriously... feminism... oh, and here are my tits!" pic.twitter.com/gb7OvxzRH9

— Julia Hartley-Brewer (@JuliaHB1) March 1, 2017
"Feminism is about giving women choice," the 26-year-old Brit explained. "Feminism is not a stick with which to beat other women, it's about freedom, it's about liberation, it's about equality. I really don't know what my tits have to do with it. It's very confusing."
Feminist: Page 3 girls? Topless? Ban them! Emma Watson topless? Brave and Stunning! #doublethink #hypocrisy

— brett caton (@bcaton2) March 1, 2017
The UN Women Goodwill Ambassador and founder of the #HeForShe campaign spoke highly of the image shot by photographer Tim Walker, which sees her wearing a Burberry couture shrug that reveals most of her breasts.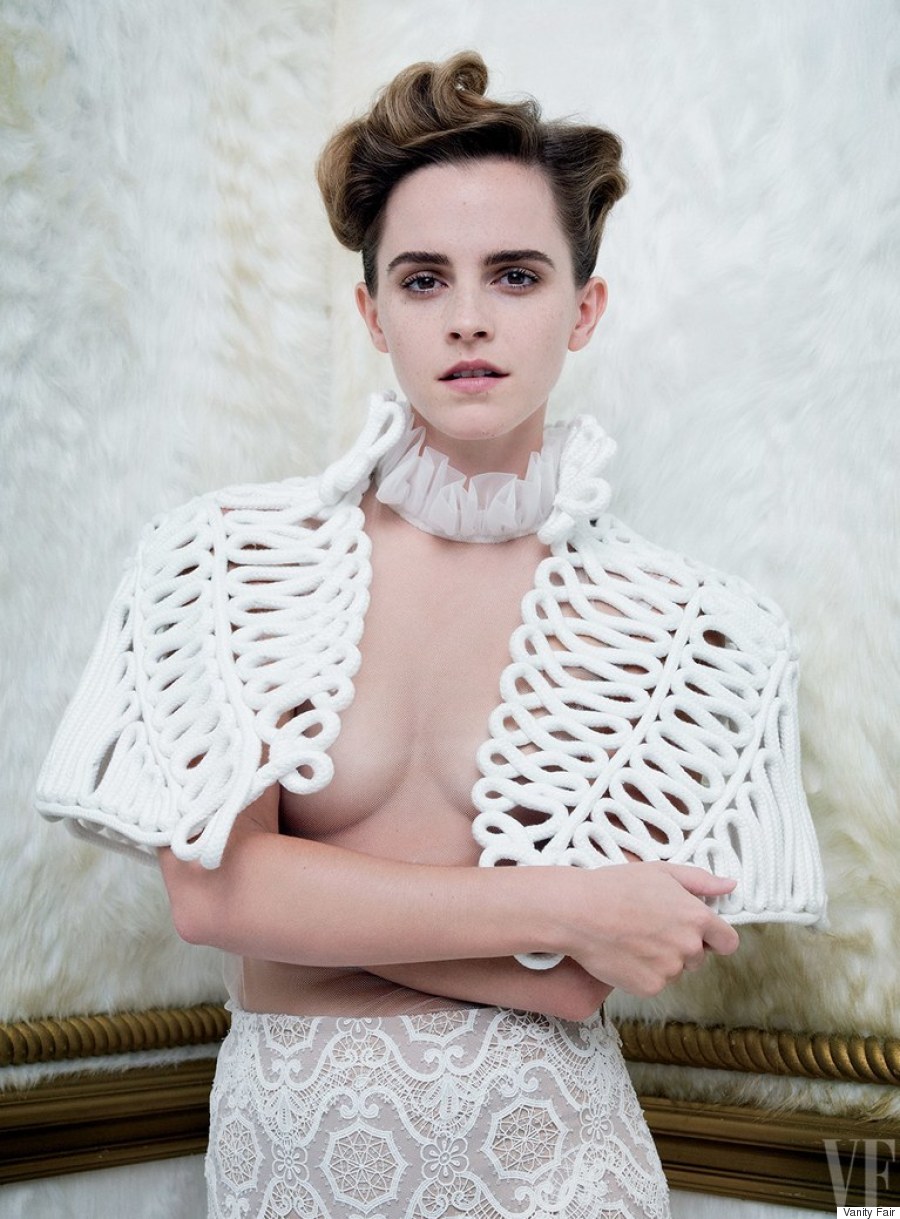 "The shot itself, I was honestly slightly taken aback by, because we'd been doing so many crazy things on that shoot. But it felt incredibly artistic and I've been so creatively involved and engaged with [photographer Tim Walker], and I'm so thrilled about how interesting and beautiful the photographs were," she said.
And although Watson had to battle the critics, she had a lot of support on her side, too, including another famous feminist who goes by the name Em.
Good on @EmmaWatson for making it clear what feminism is about: equality and CHOICE. A woman can be both sexual and serious.

— Emily Ratajkowski (@emrata) March 5, 2017
"Good on @EmmaWatson for making it clear what feminism is about: equality and CHOICE. A woman can be both sexual and serious," tweeted model and actress Emily Ratajkowski.
And TV host Hannah Cranston wrote a recent Huffington Post blog defending Watson, quoting Naomi Wolf and stating that "our culture cannot handle a woman who is both 'sexual AND serious.'"
"Women can be smart and sexual and sassy and sophisticated and still want to make the same amount of money as their male counterparts, ALL AT THE SAME TIME," Cranston noted.
With women like Emma Watson and Emily Ratajkowski challenging this misunderstanding and making a difference in their communities by talking openly about these values, we think it's safe to say you CAN have boobs AND be a feminist.
In the words of feminist writer, Gloria Steinem, "Feminists can wear anything they fucking want. Perhaps they have an incomplete idea of who women are."
Case closed.
Also on HuffPost
Emma Watson's Best Feminist Quotes