A 7,000 sq.-ft. historic Nova Scotia mansion has sold for more than asking price — but still less than what you'd pay for an average condo in Toronto or Vancouver.
The Mounce Mansion, located on the shores of the Avon River in the Annapolis Valley, generated worldwide interest when it was listed in early February.
Realtor Wanda Graves told The Huffington Post Canada she was surprised when the listing went viral.
In less than a week, views of the listing surpassed one million on the company's website and its Facebook post had been shared more than 36,000 times within days.
At the time, Graves said people from as far away as B.C. were flying in to see the property.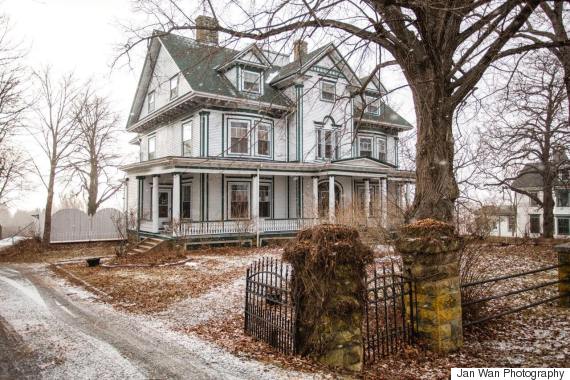 The Mounce Mansion generated worldwide interest when it was listed in early February. (Photo: Jan Wan Photography)

The home had an asking price of $434,900 and sold to a Canadian buyer for $455,000.
"It was a multiple-offer situation. Normally, we don't have that," Graves told CBC News. "We're lucky if we get within $5,000."
Take a tour of the Mounce Mansion. Story continues below:
Mounce Mansion For Sale In Nova Scotia



The seven-bedroom, three-bathroom house sits on three acres of land, and comes with ornate hand-carved woodwork, original decorative wall murals, and a butler's pantry.
And it's much more house-per-dollar than what you'd find in some big Canadian cities.
In Toronto, the average cost of a condo was $471,281 at the end of last year, according to the MLS Home Price Index.
In Vancouver, the average price for a condo was $603,737 in February.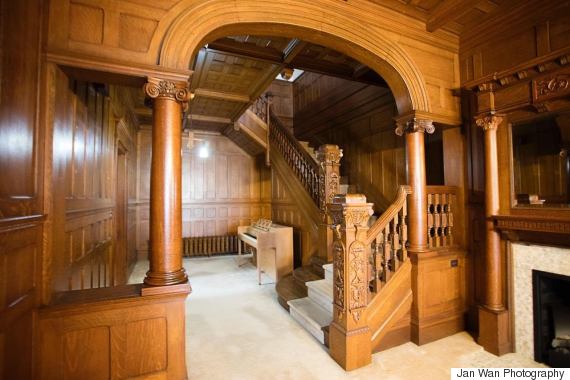 The front foyer is an impressive piece of art. (Photo: Jan Wan Photography)

Graves said much of the interest came people who were feeling shut out of Toronto and Vancouver's prohibitively expensive housing markets.
She also said the Mounce Mansion listing has drummed up some residual business from outside Nova Scotia.
She told the CBC she has a folder "three inches thick" of prospective buyers looking to buy older homes in Nova Scotia.
With files from The Canadian Press