What's a little snow when you have horsepower?
Of the stranded motorists during a blizzard that hit Manitoba, one trucker got extra special treatment thanks to a teen and her horse.
Eileen Grace Eagle Bears noticed live webcam footage of the vehicle stranded on Manitoba's Highway 10 on Monday evening; the next morning, she checked again, only to see that the vehicle's position was unchanged.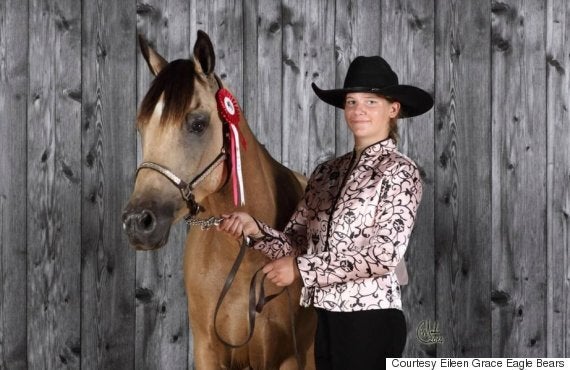 That's when the 18-year-old bundled up and jumped on her beloved horse, Mr. Smudge. From their farm in the Souris River Valley, the duo rode for about an hour on slippery roads in the frigid cold, and finally made it to the truck.
"I knocked on the door to the truck ... woke him up and asked if he was all right and gave him coffee," Eagle Bears told The Huffington Post Canada on Tuesday.
Eagle Bears' mom caught a glimpse of her daughter delivering coffee to the trucker on the province's highway traffic camera. She was able to share a screenshot of the interaction on Facebook.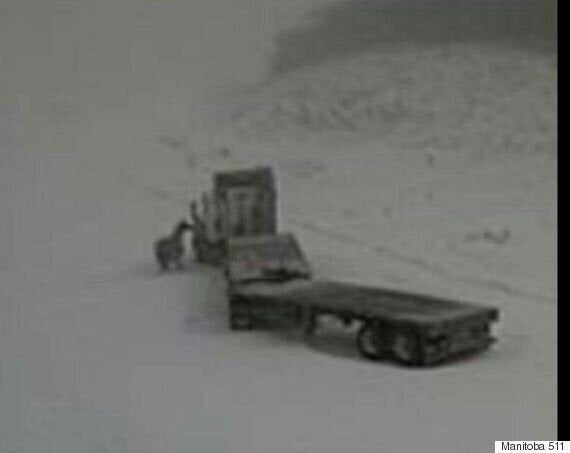 But the act of kindness didn't stop there.
The truck driver was running out of sandwiches, so Eagle Bears promised to ride out again in a few hours. And she did — this time with a hot meal.
"I thought he would be getting pretty hungry, and that's not a good feeling, I just put on extra clothes and did what I promised I would," she said.
The driver was grateful, and that was reward enough, added Eagle Bears.
As for Mr. Smudge, he got extra feed for a job well-done.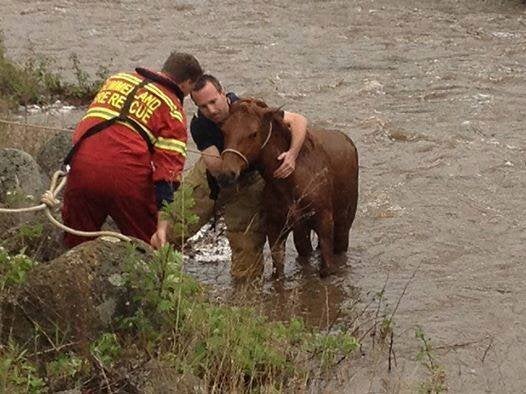 Wild Horse Rescue In Summerland, B.C.