A young Muslim student stood in a Conservative MP's seat in the House of Commons on Wednesday to deliver a rousing statement reminding politicians to quell the spread of Islamophobia.
Srosh Hassana represented her home riding of Sherwood Park—Fort Saskatchewan, a federal seat held by Garnet Genuis, for a "Daughters of the Vote" takeover of the House to mark International Women's Day.
The University of Alberta student spoke about being a Muslim woman of colour caught facing "overwhelming stigma" and a "growing culture of ignorance" from those who justify xenophobia and prejudice "under the veil of free speech."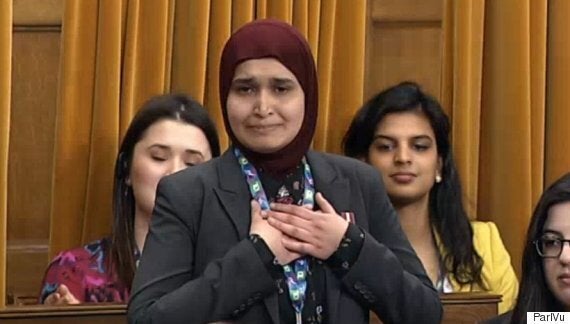 "I fear being othered, profiled and killed in a country I call my own. My identity is challenged and my actions are heavily scrutinized," she said. "I am simultaneously silenced into shame while being expected to apologize for the actions of a small group of people that do not represent me or anything I am."
"This is my Canada and there's no seat for hate here."
Conservatives, with the exception of leadership candidate Michael Chong, argue the use of the term without a definition of what it means is problematic because it could suppress debates on issues such as the niqab.
Hassana pulled the attention away from the divisive debate taking place over M-103 to reassert how her heritage isn't a "a political platform to campaign on."
She closed her statement by saying, "This is my Canada and there's no seat for hate here."
And in this parallel political universe where young diverse women sat in politicians' seats, everyone cheered.
Watch Hassana's full remarks in the video above.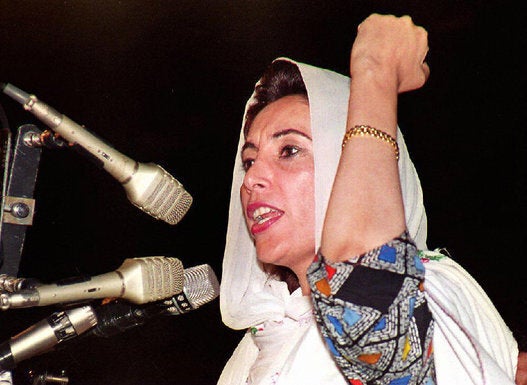 10 Badass Female Muslim Politicians You Need To Know