HAMILTON — Provincial police say they have closed the Burlington Skyway in both directions due to high winds.
Sgt. Kerry Schmidt says the wind toppled a transport truck on the bridge.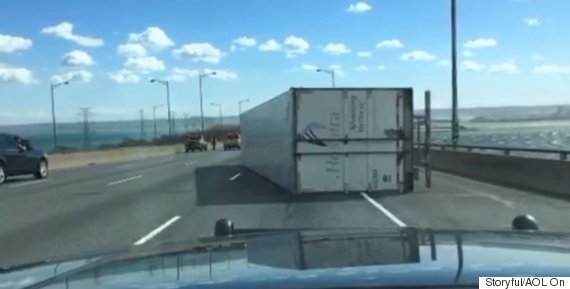 Schmidt says the truck was empty and no injuries have been reported.
Environment Canada says a wind warning is in effect for the Hamilton area.
Forecasters say strong southwesterly winds of 60 kilometres per hour with gusts to 100 kilometres per hour are expected to diminish by early Wednesday evening.
Watch the video above for more.
Follow The Huffington Post Canada on Facebook, Twitter, and Instagram.
Also on HuffPost
Driving Laws To Remember In Ontario