OTTAWA — Public Safety Minister Ralph Goodale says he will use a meeting Friday with his U.S. counterpart to try to find out who is organizing the risky movement of would-be refugees into Canada in the dead of winter.
The recent influx of asylum-seekers from the United States at remote border points — often in desperately cold weather — will be among the thorny issues on the agenda when new U.S. Homeland Security Secretary John Kelly visits Ottawa.
The reeve of Emerson, on the Manitoba-U.S. border, says 19 people crossed into Canada in a blizzard overnight Tuesday.
"If you've ever been in a Prairie blizzard, you know that is very, very risky," Goodale said Wednesday. "Who organized this, this movement, and did they actually contemplate letting people out on a roadside in the middle of a Prairie blizzard?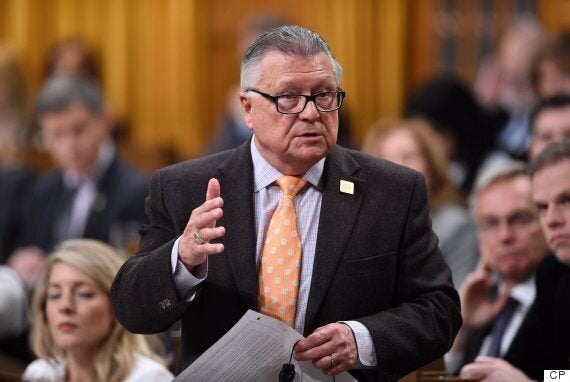 "I think we'll want to explore the factors that lead to that kind of potentially dangerous behaviour."
Canada and the U.S. must come to an understanding of who the migrants are, how and why they are making these journeys and how the situation might evolve in the days and weeks ahead, Goodale said.
"I think in this first conversation, it will be very important to ensure that we've got a common fact base. We also obviously have a great deal of care and attention directed toward the safety factors."
The discussions Friday will also focus on traveller screening, immigration policy and visa issues, Goodale's office said.
The Nexus trusted-traveller cards of about 200 Canadian permanent residents were suddenly cancelled after President Donald Trump issued an initial executive immigration order banning visitors from seven largely Muslim countries.
A revised but largely similar version of the order was introduced this week after the first one ran into judicial roadblocks.
Kelly to meet immigration, foreign affairs ministers
There have also been several recent reports about minorities being turned away at the U.S. border.
"The treatment at the border is an important thing," Goodale said Wednesday. "Canadians have the right to expect that they will be treated in a fair and respectful manner, as people travelling in the opposite direction have the right to expect that too."
Kelly will have bilateral meetings with Goodale, Immigration Minister Ahmed Hussen, Foreign Affairs Minister Chrystia Freeland, Justice Minister Jody Wilson-Raybould and Transport Minister Marc Garneau.
Hussen has insisted the recent policies of the Trump administration do not necessitate rethinking the Safe Third Country Agreement. The long-standing agreement between Canada and the U.S. requires an asylum-seeker to claim refugee status in whichever of the two countries they arrive first.
"If you've ever been in a Prairie blizzard, you know that is very, very risky."
"We feel that folks seeking asylum in the United States continue to have fair access to hearings and due process," Hussen said Wednesday.
"My job is to continue our conversation around immigration, what we have in common in terms of our approach to giving people access to fair hearings in the asylum process and making sure that we maintain a robust asylum system."
Other priorities for the two countries include continental security, namely plans to expand collection and sharing of data about people leaving Canada and the United States.
In addition, says Goodale's office, they will talk about cross-border trade, law-enforcement co-operation and public works projects.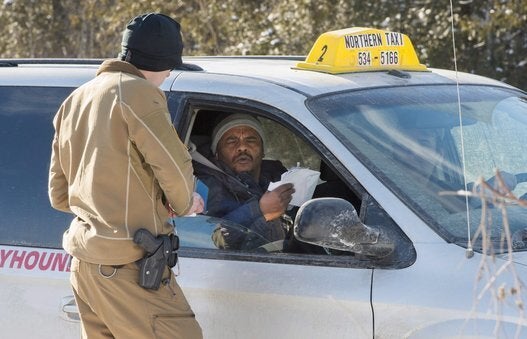 RCMP Officers Help Refugee Claimants Into Canada From U.S. Border