Word on the street is that spring is almost here. Cheers to that! But knowing this means we need to head to Pinterest and get our spring inspiration boards ready.
One board you need to create ASAP? Spring hairstyles. You already know the haircuts you should be running to the salon for this year, but you should also know what styles you should be rocking all season long.
So from us to you, here is the low-down on the hottest spring hairstyles to try for 2017:
1. All about the blowout
Soft curls will never go out of style, and this spring, channel your inner Kate Middleton by creating soft curled ends. If you want to give edge to this classic look, try parting your hair and creating a deeper side part.

2. Catch the wave
Surf's up! Add some summer attitude to your hair before June 21 (the first day of summer '17, y'all!) by adding products like surf spray to your curls. This will give you textured, barely-there curls that look oh-so-cool. That spray not working? Take your straightener and make subtle waves by bending the tool upwards and seal with a clamp. Add a bandana for that extra rock star touch.

3. Barrelled
If you're an Instagram beauty fan like us (hi), then you've been noticing iconic hair tool, barrel wave curler, making a major comeback. This hot tool makes Old Hollywood waves from the hair's mid-section to the ends. You'll want to keep the look firm by spraying it tight.

4. Aquatic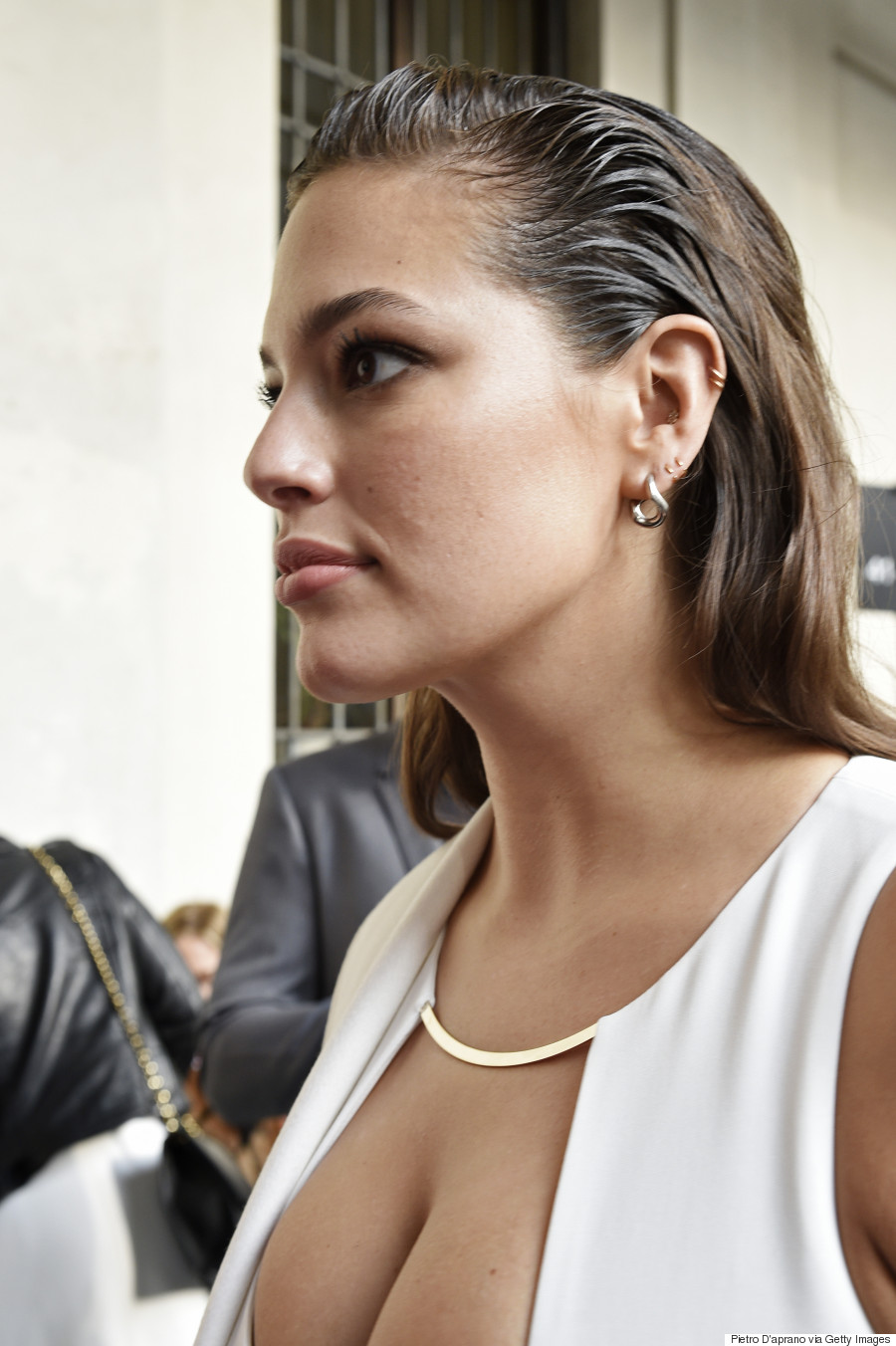 Oh, so you think that slicked back, wet look was so 2016? Think again. The aquatic style that had us all using oils, gels, mousse and creams in our hair to achieve that '80s look is more alive than ever. This time around, hair looks even wetter for that extra dimension (example: Ashley Graham). Create deep parts and tuck hair behind the ears for an even sexier look.

5. Braid the way
Festival vibes all season long. Whether it's two classic fishtail braids, a plaited bun or one single braid hidden in the layers of your hair, braids are one of the easiest and most elegant styles of the season. Oh, and Shay Mitchell proves it's the easiest hairstyle to work out in.

6. Barrettes and ribbons
Let us guess: you haven't worn barrettes or ribbons since you were a child? Well, it's time to bring them back. But this time, we're talking about over-the-top barrettes and baubles that sparkle, glisten and shimmer as your turn your head, and velvet ribbons that interlace into your 'dos. Place them in buns, braids, ponytails... any hairstyle, really.

7. Detailed masterpiece
It's your time to get creative and slay! Make sleek sculpted updos this spring by crafting masterpieces out of your ponytail. This could be making two ponytails and twisting them together or even looping them. Vancouver hair queen Xander Vintage shows us how to get a pull-through braid above.

8. '80s crimp
Yes, everyone! The '80s are BACK! These crimped waves will give you all the volume you want and with a bit of backcombing, the options are endless.

9. Hair flip
For any girl who is too lazy to do their hair in the morning (hi), the easiest thing you can do to look spot on is to flip your hair from one side to the other. Trust us when we say you'll get all the volume you've ever wanted plus you'll be flaunting a killer deep side part.

10. Higher than life
Sleek, textured, long ponytails are all the rage this season and the higher the hair the better. You want to keep this look as tight as possible because it will be easier to maintain (plus, it shows off your beautiful face more).