It's not uncommon for celebrities to change their birth names once they become famous. After all, their stage name is what makes them stand out. Just take Katy Perry, for instance, who took her mother's maiden name after she realized her birth name, Katheryn Hudson, could easily be confused with actress Kate Hudson.
But creating a memorable stage name isn't the only reason celebrities wave goodbye to the monikers given to them at birth. Here, we've rounded up 15 famous figures and the inspiration behind their name changes. Some are definitely quirkier than others (we're looking at you, Whoopi!).
1. Sir Elton Hercules John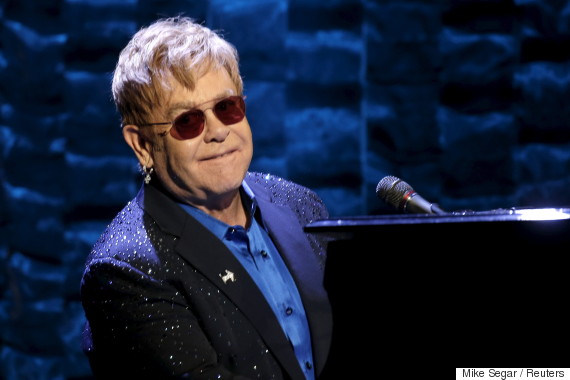 Birth name: Reginald Kenneth Dwight
Elton John was inspired by some great legends when he chose his new name: blues musicians Elton Dean and Long John Baldry, as well as the Greek hero Hercules.
2. Olivia Wilde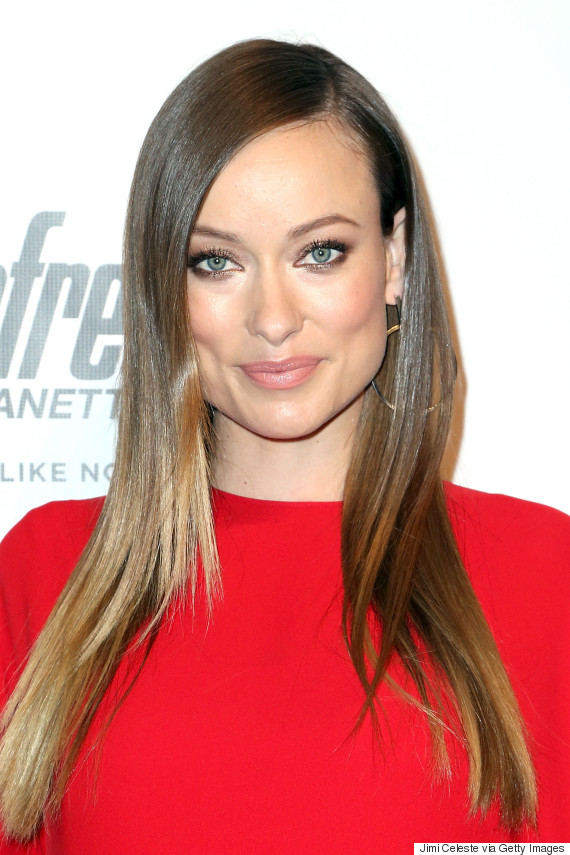 Birth name: Olivia Jane Cockburn
The actress changed her surname to pay homage to Irish playwright Oscar Wilde after she starred in his play The Importance of Being Earnest in high school.
3. Jamie Foxx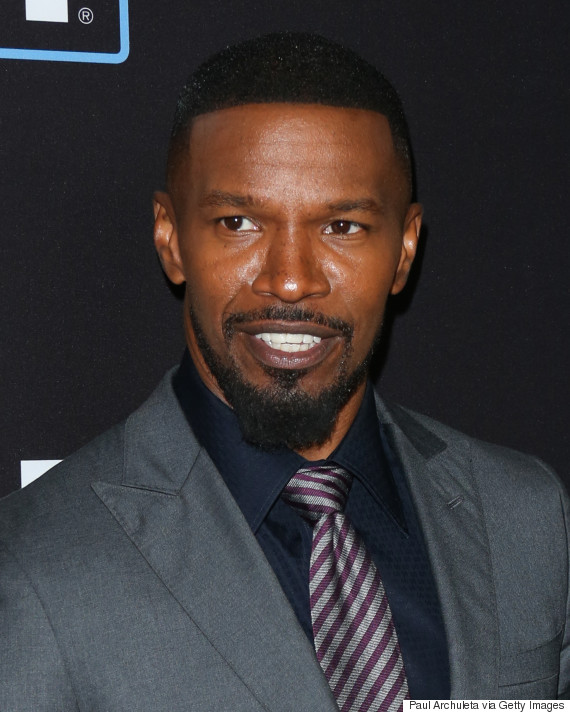 Birth name: Eric Marlon Bishop
Jamie Foxx is more than a stage name. When the actor began performing stand-up comedy in 1989, female comedians were called on stage first. To ensure he wouldn't have to wait too long to perform, he chose a gender-neutral name.
As for his surname, the 49-year-old star went with Foxx to pay tribute to his favourite comedian, Redd Foxx.
4. Shania Twain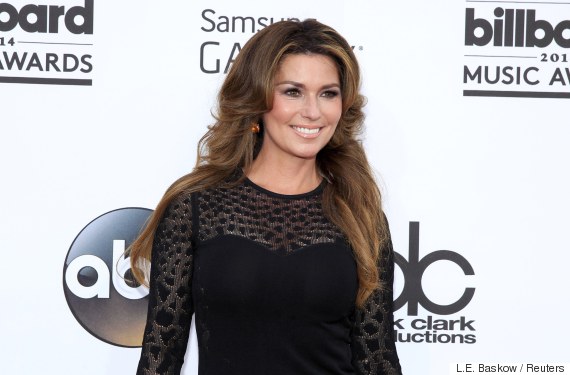 Birth name: Eilleen Regina Edwards
After her mother remarried, Shania Twain took her adopted father's surname. She then changed her first name, Eilleen, at the beginning of her career at the request of her record label. The Canadian singer chose Shania, an Ojibwe word that means "I'm on my way," likely as a tribute to her stepfather, Jerry Twain, who was a member of the Ojibwe tribe.
5. Demi Moore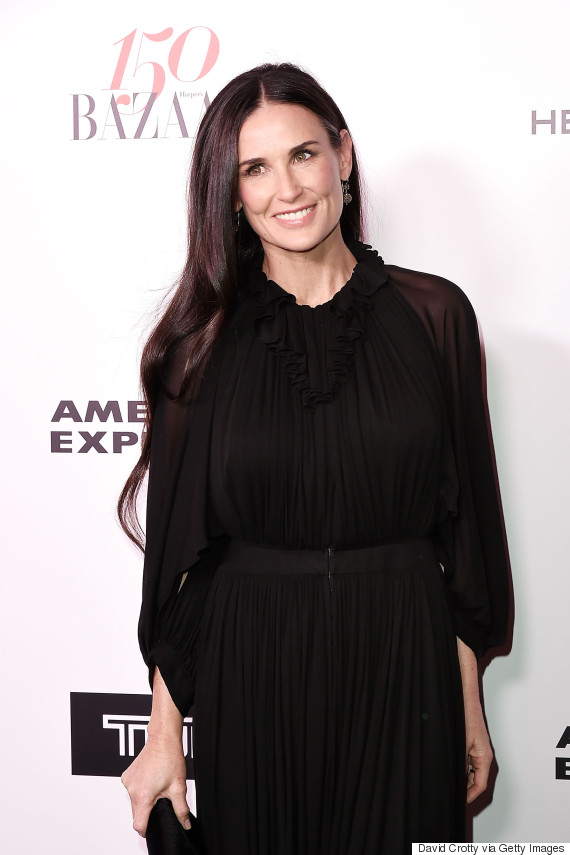 Birth name: Demetria Gene Guynes
Demi Moore shortened her first name and took the surname of her first husband, Freddy Moore, in 1980. She's kept it ever since.
6. Bruno Mars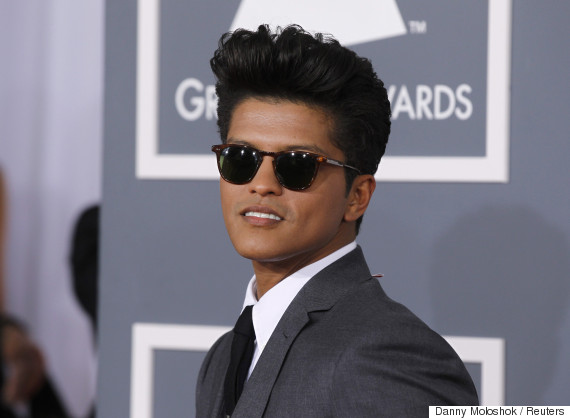 Birth name: Peter Hernández
The "Uptown Funk" singer decided to go with his childhood nickname Bruno and change his Hispanic surname to Mars to "avoid being stereotyped."
In a 2013 interview with GQ, Mars explained that at the beginning of his career, people in the music industry defined him and his music by his Latino background. "[Their response would be:] Your last name's Hernandez, maybe you should do the Latin music, this Spanish music... Enrique [Iglesias] is so hot right now," he said.
7. Joaquin Phoenix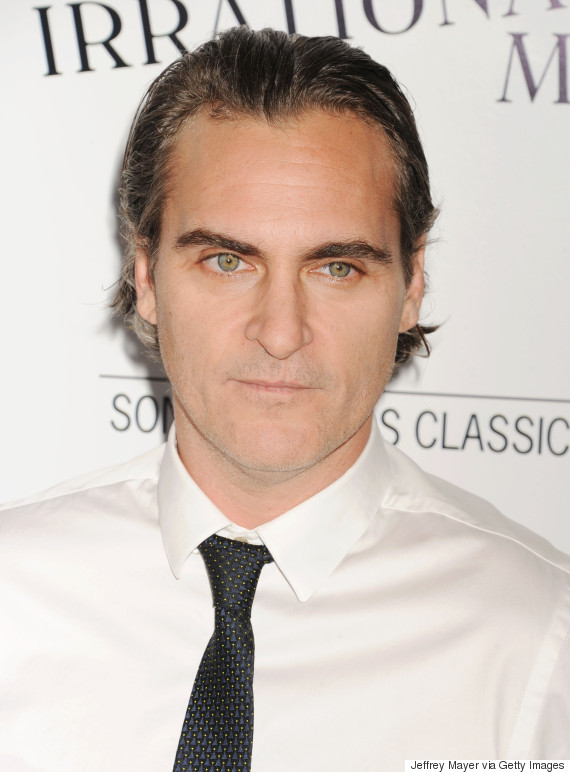 Birth name: Joaquin Rafael Bottom
Interestingly, Joaquin Phoenix changed his first name to Leaf at the age of four because no one could pronounce it. "I used to get really embarrassed about it as a kid," he once said. The actor eventually changed his name back during his mid-teens.
In the seventies, his parents decided to change the family name from Bottom to Phoenix and he stuck with it ever since.
8. Portia de Rossi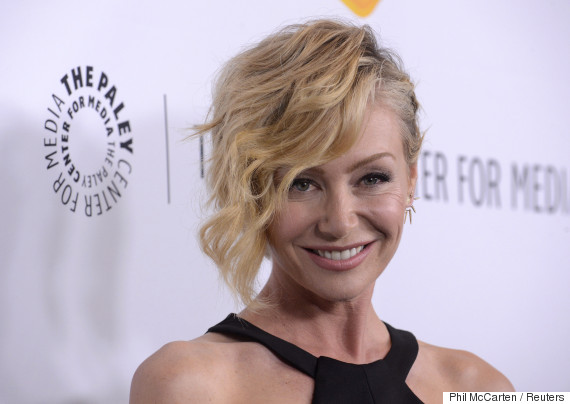 Birth name: Amanda Lee Rogers
At 15, the Australian-born actress changed her name to Portia after a character from Shakespeare's The Merchant of Venice and chose de Rossi as her surname because she wanted an exotic European last name.
In 2010, two years after de Rossi tied the knot with Ellen DeGeneres, she adopted her partner's last name. The actress now legally goes by Portia Lee James DeGeneres, but uses Portia de Rossi for "professional purposes."
9. Whoopi Goldberg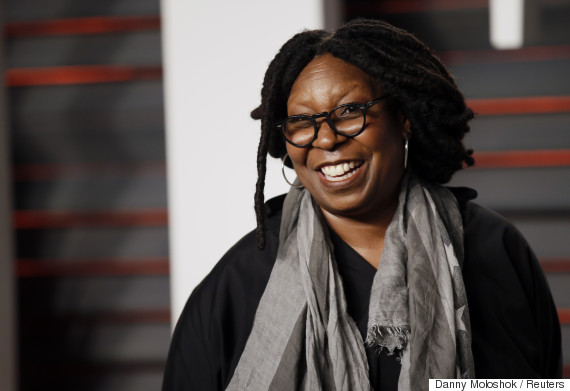 Birth name: Caryn Elaine Johnson
If you ever thought the name Whoopi came from whoopee cushion, you were right! Explaining her name, the actress once said: "If you get a little gassy, you've got to let it go. So people used to say to me, 'You're like a whoopee cushion.' And that's where the name came from."
"The View" cohost also previously revealed that she changed her surname because her mother thought a Jewish moniker would help her in Hollywood.
10. Julianne Moore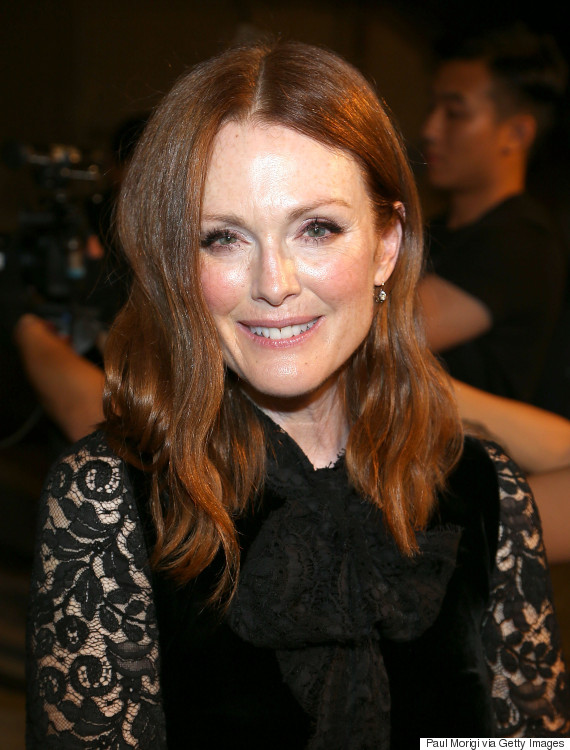 Birth name: Julie Anne Smith
Julianne Moore didn't want to change her name, but when she tried to register her name in the Actors' Equity Association at the beginning of her career, she found out it was too popular.
"There was already a Julie Smith, a Julie Anne Smith, there was everything," she said. "My father's middle name is Moore; my mother's name is Anne. So I just slammed the Anne onto the Julie. That way, I could use both of their names and not hurt anyone's feelings."
11. Michael Keaton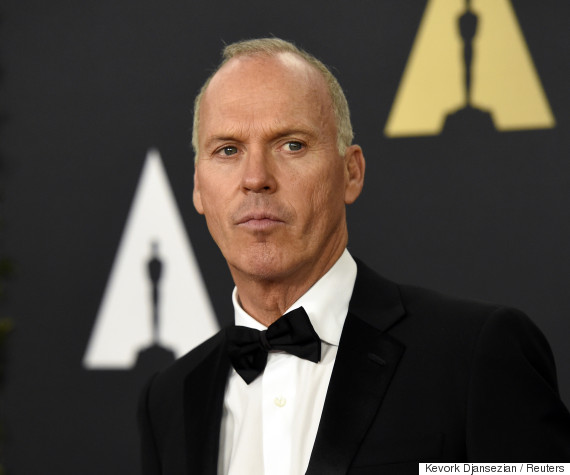 Birth name: Michael Douglas
Naturally, the actor had to change his name thanks to actor Michael Douglas. Interestingly, he reportedly chose the surname Keaton after he saw an article about actress Diane Keaton and liked the sound of her surname.
12. Queen Latifah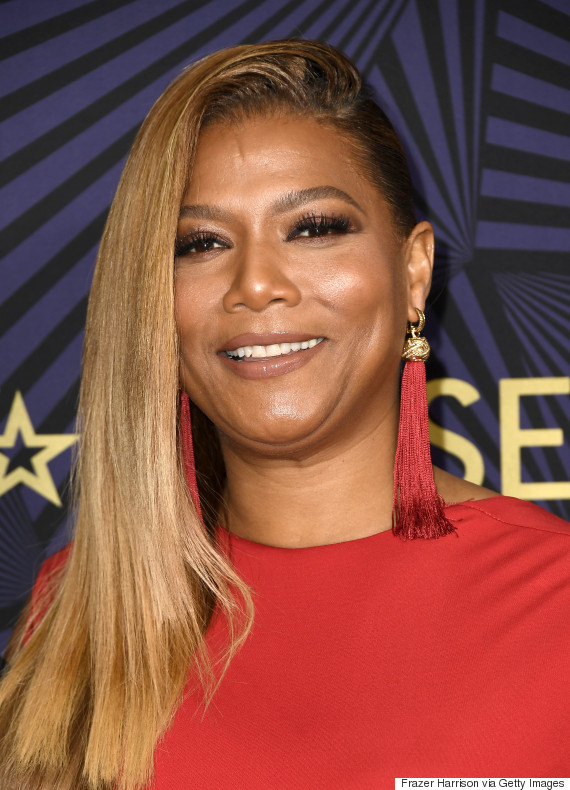 Birth name: Dana Elaine Owens
Queen Latifah was only eight years old when she changed her name. She came across the name Latifah after Arabic names began trending in her neighbourhood. "It meant delicate, sensitive, kind, nice... And I was like 'That's me,'" she told ABC News.
She then added Queen to her name to symbolize strength and demonstrate that women should always be "treated as queens."
13. Susan Sarandon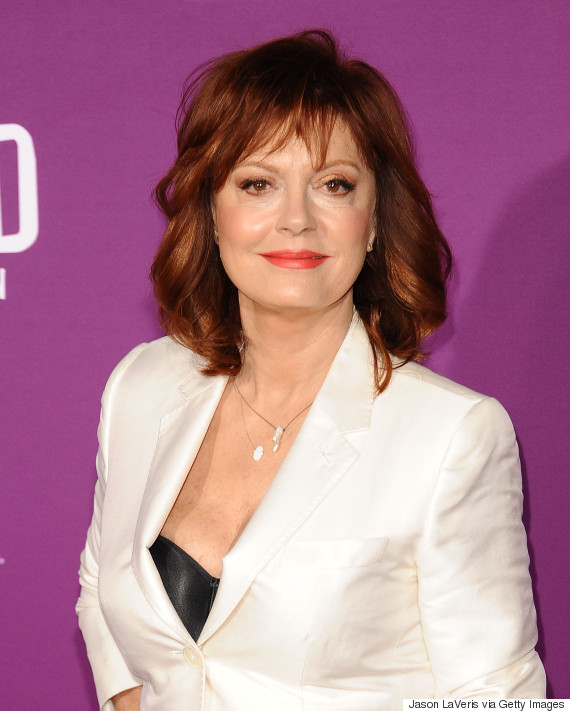 Birth name: Susan Abigail Tomalin
The name Susan Sarandon just flows, but interestingly, it's not the actress' given name. Sarandon is actually the surname of her ex-husband Chris Sarandon, who she divorced in 1979.
14. Sigourney Weaver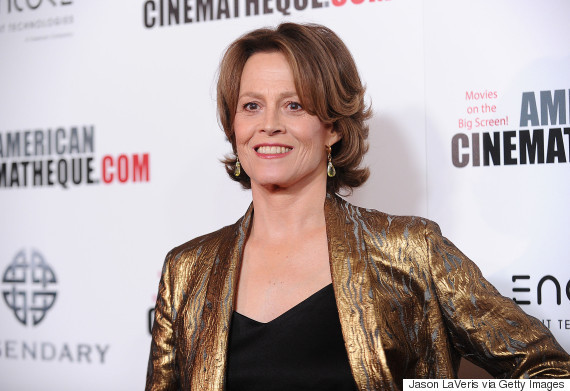 Birth name: Susan Alexandra Weaver
At the age of 14, the actress changed her name from Susan to Sigourney after a minor character named Sigourney Howard in F. Scott Fiztgerald's The Great Gatsby. "It was an act of desperation, because I didn't like being called Susie," the actress told the Guardian in 2010. "Now I'm 'Siggy,' so it doesn't matter."
15. Jessica Chastain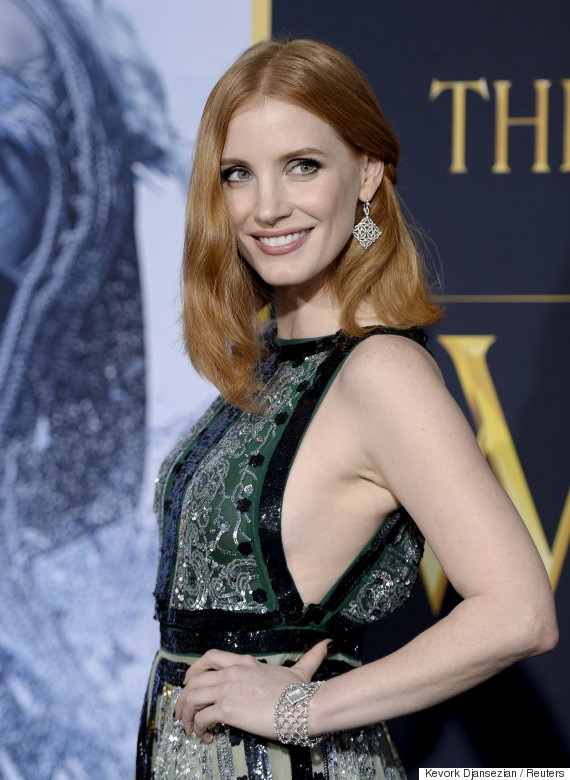 Birth name: Jessica Howard
The actress took her mother's maiden name for work. Interestingly, she might have also done this to differentiate herself from her celebrity doppelganger Bryce Dallas Howard (daughter of director Ron Howard), who she often gets confused for.
Also on HuffPost
Celebs Who Named Their Kids After Themselves