Yara and Nancy Helmy are super proud to train in their hijabs.
In the video above by The Scene, we meet two Muslim-American sisters who are competitive Brazilian jiu-jitsu fighters.
The sisters were born in Egypt and moved to the U.S. in 2000 when they were 11 and seven.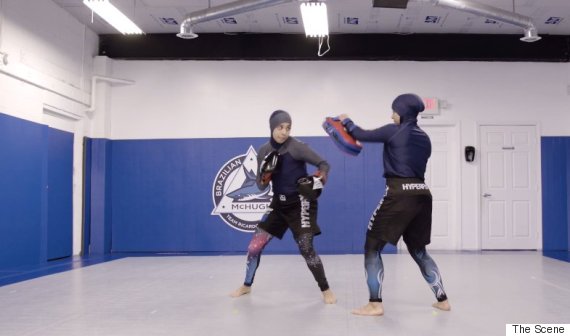 The sisters train five to seven days a week, and both feel empowered.
"I didn't realize that I could push someone away or I can choke someone," one of the sisters said in the video above. "What people misunderstand about being a Muslim is that all women are oppressed."
"How am I oppressed?" Yara asks. "I'm not oppressed, I chose to wear this," she said referring to her hijab.
But with the sport, both sisters say they feel safe, especially in a Islamophobic climate.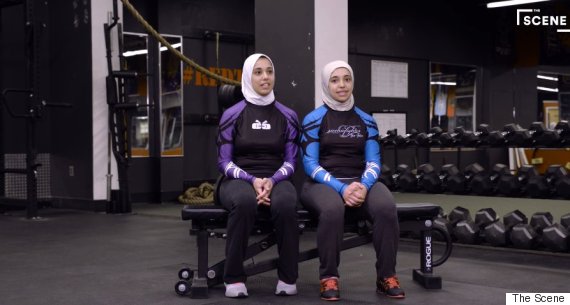 Last week, Nike announced a new high-performance hijab for Muslim athletes to help more women pick up sports.
One study based in the U.K. notes only 18 per cent of Muslim women play sports, compared to 30 per cent of the total female population, Sport England notes.
Watch the full video above to learn more about the Helmy sisters.