Black girls and women can sometimes have an uneasy relationship with their hair in part thanks to society's narrow standards of beauty, which prop up white women's straight, usually flaxen, hair as the ultimate ideal.
But Gabrielle Union isn't here for the media's unrealistic and harmful definitions of beauty.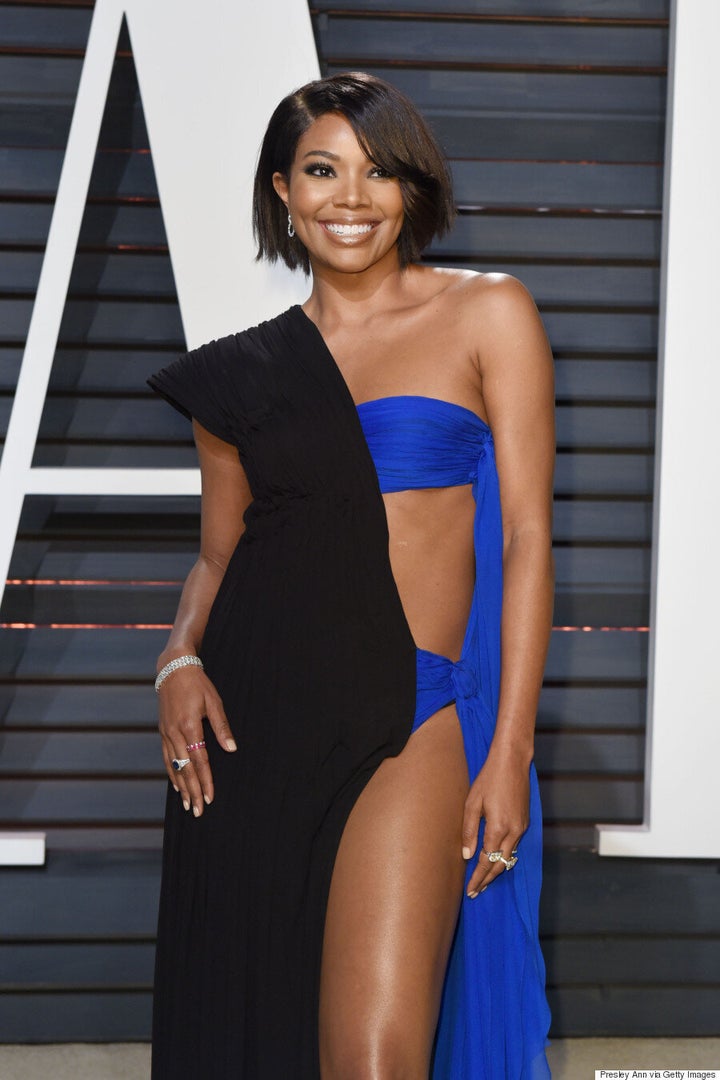 Gabrielle Union attends the 2017 Vanity Fair Oscar Party on February 26, 2017 in Beverly Hills, California. (Photo by Presley Ann Slack/Patrick McMullan via Getty Images)
"When I was little, it felt like my hair was magic. It was the 1970s, and I had braided cornrows — now I'd call them Venus and Serena braids — with beads at the bottom. My hair made noise, and I thought I was really cool," she wrote.
But as she got older, Union realized that a blond girl with ponytails started receiving a lot of attention at her school.
Eventually, the young actress-to-be made her mom take her to the salon to get her first hair relaxer, and even though it was painful and brought her to tears, she thought it was worth it. "When I felt how soft and silky my hair was, I was like, 'It was worth it. It was all worth it. Yes.'"
And so Union went to the salon every few weeks to get her hair straightened, just like the "cool" girl in school.
And after spending years damaging her hair, Union felt even more pressure to conform to Hollywood's standards of beauty when she became an actress.
"I realized very quickly that there were many people in hair and makeup trailers who were totally unqualified to do my hair. Hairstylists used Aqua Net–like hairspray with crazy amounts of alcohol, which caused chunks of my hair to literally come off on a styling tool. I was like a guinea pig on set, and I didn't yet have enough power to request a stylist who I actually wanted to touch my hair."
Eventually the "Being Mary Jane" star figured out that the longer her hair was (by way of weaves and extensions), the more attention she got, and the more attractive she felt. But, she realized that "good hair" shouldn't be the only thing that defines her as a woman and measures her worth.
"I realized that I was never going to have a really great hair day if I didn't do the work on myself internally to figure out what makes me happy."
Now, the "Bring it On" actress is finally happy with who she is — natural hair and all.
"I've finally gotten to a place of self-acceptance and recognizing that my natural hair is beautiful — and so is whatever weave I may wear."
"We weren't anybody's standard of beauty," she said. "I didn't love my skin colour, I didn't love my lips. I didn't love my nose, I didn't love my hair. I didn't love anything. I didn't love my body. Because no one was choosing me — my self-esteem was determined by somebody choosing me."
And Union is obviously not the only black woman to have had frustrating moments in her industry because of her textured hair.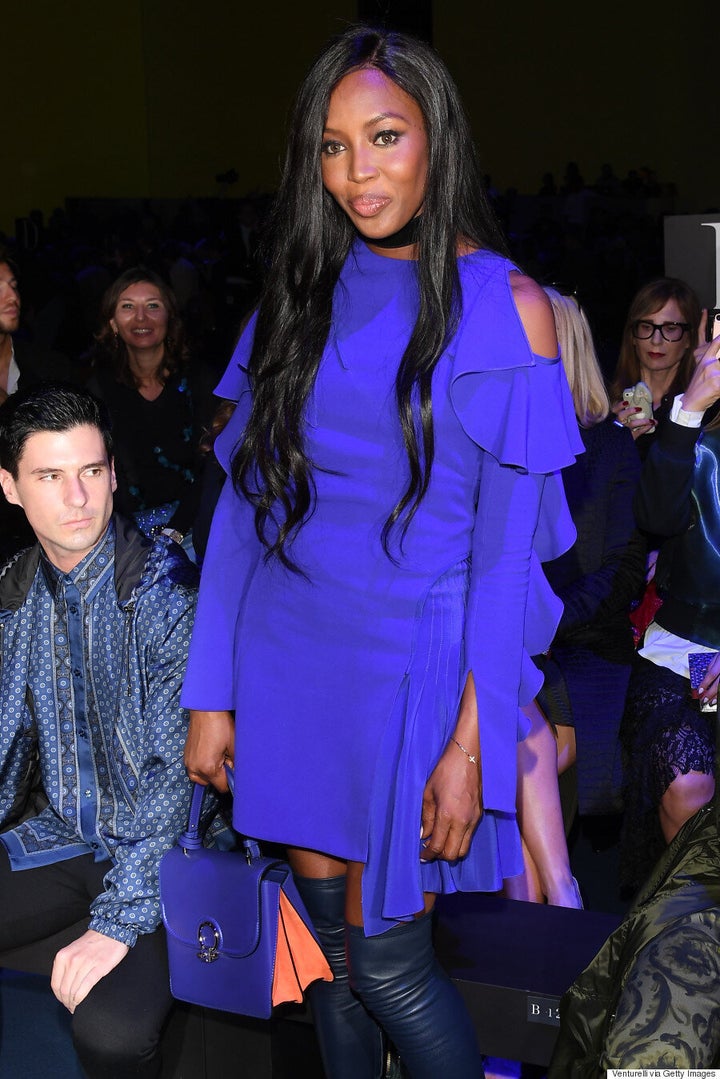 "I would be backstage at shows and there would be stylists who didn't have any experience working with black models. It's disappointing to hear that models of colour are still encountering these same issues all these years later," she said.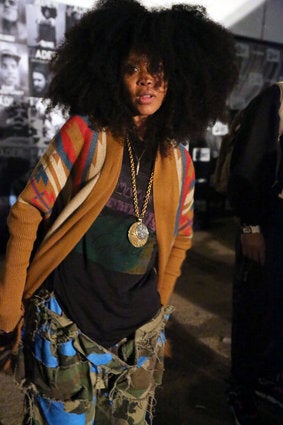 Celebrities With Natural Hair