A U.K. mom took a lesson of self-love to the streets recently, after she put up a billboard to celebrate 4C natural hair.
Lekia Lée, who is from Romford, Essex, says she decided to start the Project Embrace #AfroVisibility campaign so her daughter doesn't ever feel like she has to wear wigs, weaves or get a chemical relaxer to have beautiful hair.
"The billboard challenges the narrative of beauty and promotes diversity and counters underrepresentation," Lée told BuzzFeed News on Monday.
"She has once received a comment saying that her hair isn't normal," she added. "When she was younger, about three years old, she'd compliment random black women's hair at the bus stop or library and their hair would always be weaves or wigs. I just don't want her to think this is the only way to have beautiful hair."
Luckily, it seems as though Lée's 11-year-old daughter Siirah is embracing her natural kinks, telling the BBC that she has no desire to change her hair texture: "Sometimes [my friends] tell me I should try and straighten it, but I don't want to."
"Having a visual representation of black women with a tighter, kinky, and a more coil-y hair texture helps to inspire, encourage, and empower those who feel their hair isn't good enough or as beautiful as others," she told BuzzFeed News. "Type four hair textures are usually the black sheep of the natural hair community, and that needs to change."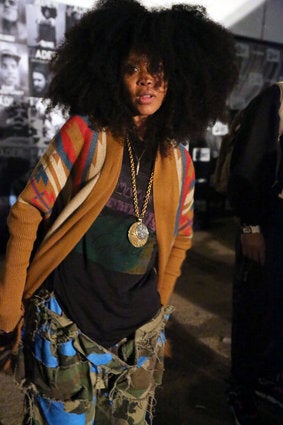 Celebrities With Natural Hair