As a result, students drew posters of "available slaves," including a fictional 12-year-old girl named Anne who is described as a "fine house girl" and men "aged from 20-26, strong." Some kids even drew "Wanted" posters offering a reward for runaway slaves.
"Dead or alive," the poster reads.
After seeing the posters hanging in the school's hallways, parents slammed the assignment for being offensive.
One father, Jamil Karriem, called out the school on Facebook, deeming the class project "grossly insensitive and negligent."
"Educating young students on the harsh realities of slavery is of course not the issue here, but the medium for said education is grossly insensitive and negligent," he wrote. "In a curriculum that lacks representation for students of colour, it breaks my heart that these will be the images that young black and brown kids see of people with their skin colour."
"It is COMPLETELY lost on me how this project could be an effective way to teach any student in any age group about American history," he ended.
In the comments, many were appalled.
"Schools all over our country often skip over the more painful aspects of American History," he wrote in the letter. "We need to do a better job of acknowledging the uglier parts of our past, so that children learn the full story."
However, after receiving a number of complaints from parents, the school has taken down the posters and issued an apology.
"While it was not our intention, we recognize that the example of a slave auction poster, although historically relevant, was culturally insensitive," Ramos said in a statement to CNN on Monday. "We certainly understand and respect the strong reaction which some parents had to seeing slave auction posters included with other artwork from the assignment. We are rethinking the Colonial America Project for next year, and will eliminate the example of a slave auction poster."
While this is good news, it's interesting to note that not all parents were offended by the posters. Mom Andrea Espinoza told ABC 7: "It's part of history. It happened. I think it's good that they know."
There were also mixed reactions on social media. While some thought the assignment was inexcusable…
Others thought it was an educational project, but that the school was wrong for displaying the posters.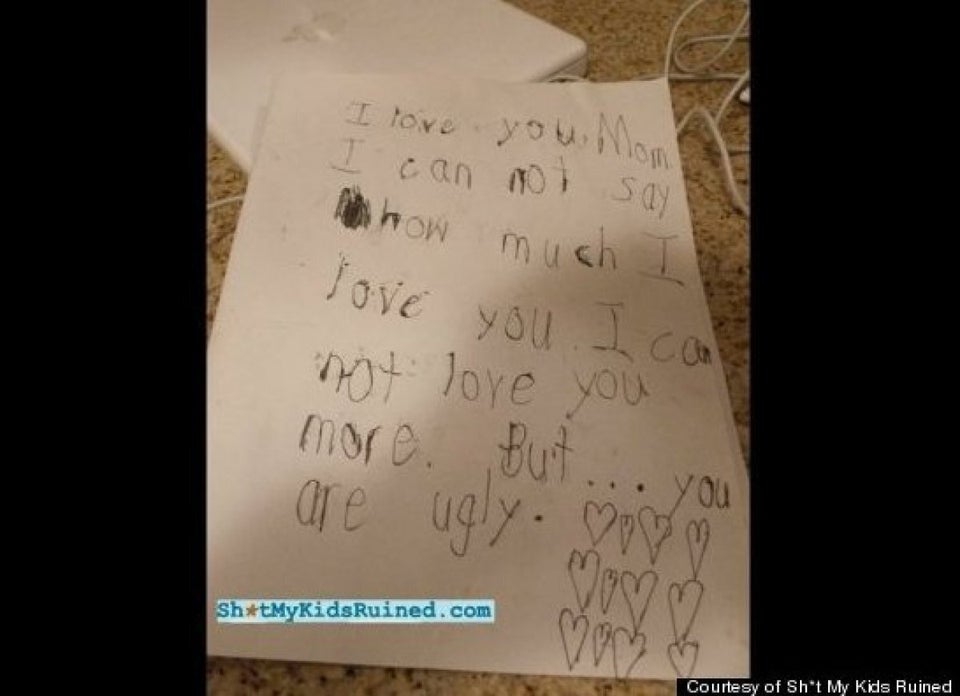 Hilarious Notes From Kids