New York was hit by a nor'easter blizzard on Tuesday. The storm brought in as much as 60 centimetres of snow in some areas, along with wickedly strong winds and chilly temperatures around the state.
But according to Ewan McGregor, New Yorkers are complaining about a whole lot of nothing.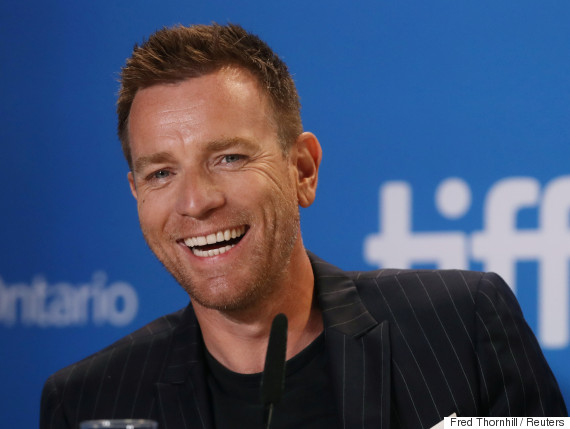 Ewan McGregor attends a press conference in Toronto on Sept. 10, 2016. (Photo: Fred Thornhill/Reuters)
The Scottish actor appeared on "Late Night With Seth Myers" on Tuesday, where the host expressed his concern that McGregor could have missed the interview thanks to the weather.
"This is a walk in the park compared to what it's like in Calgary every day," McGregor joked.
McGregor stars in the upcoming third season of FX's "Fargo," which has been shooting in Calgary since January.
The dedicated crew of @FargoFX in production in #YYC. At -21C (-6F) it's a pretty good approximation of #SiouxFalls, #SD and #Luverne, #MN. pic.twitter.com/gQ00i5apf1

— Terence C. Gannon (@TerenceCGannon) February 8, 2017
"I mean, I guess people are used to it there and they've got winter tires on their car and whatever ..." he continued.
"We're pathetic," said Myers.
The same day, McGregor showed up to a press junket for his new film "Trainspotting 2," but no journalists did due to the storm.
"Fargo" was inspired by the 1996 movie directed by the Coen brothers. It tells the story of fictional crimes set in the small-town Midwest.
This looks a lot like its going to be a scene from Fargo season 3. Shooting today in @InglewoodYYC #yyc pic.twitter.com/HMzIDJa2ta

— Jacqueline Cox (@twitadelic) January 28, 2017
Watch McGregor's interview above.
Follow The Huffington Post Canada on Facebook, Twitter, and Instagram.
Also on HuffPost