It's not all about the money, apparently.
According to a new ADP Sentiment Survey, 40 per cent of Canadian workers would take a pay cut at a new job in order to overcome a "growth gap" — a lack of career development opportunities from their current employers.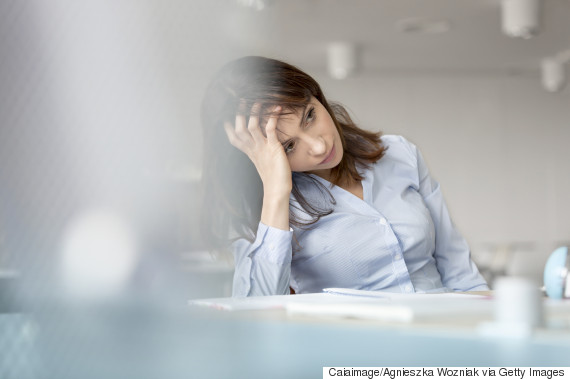 Fifty-three per cent of Canadian workers are labelled "The Resigned" and don't expect career development at their jobs.
Of the 828 working Canadians surveyed, 23 per cent said they would take a five per cent pay cut, 12 per cent of employees would take a 10 per cent decrease, and four per cent would take a hit of more than 15 per cent.
One-third of Canadians said their employers didn't offer support such as skills development programs, training, and career mentoring. Others (19 per cent) said they haven't asked for support, while nine per cent said their bosses don't have time for their concerns.
"The paradox of a growth gap is that while many employers say they need workers to be increasingly adaptable to new tasks and responsibilities, many workers are saying they lack the development support to deliver on these expectations," Sooky Lee of ADP Canada said in a press release Wednesday.
"This study should be a wake-up call for any employer that cares about employee retention and productivity."
The survey says Canadians facing a "growth gap" can be divided into three categories: "The Ready," "The Resigned," and "The Relaxed."
"The Ready," are employees who are eager for growth, but feel their company isn't investing in their careers. This makes up 65 per cent of Canadian workers. Employees who want progress, but have given up on their company are labelled, "The Resigned," and represent 53 per cent of Canadians. The last group, "The Relaxed," are those who say career advancement would be nice (21 per cent), but it is not that important.
"Whether the under-developed employees in your organization are ready, resigned or relaxed, this study should be a wake-up call for any employer that cares about employee retention and productivity," said Lee.
Mentoring costly and time-consuming
While employees may face frustration in dealing with a growth gap, managers aren't always able to satisfy their needs. A 2012 Forbes article said many managers recognize the importance of mentoring and training, but they are costly and time-consuming tasks.
"Companies must either come up with the resources to meet up the expectations of their talented employees or be constantly in the market to replenish them," the article read.
How can companies make workers stay?
Companies that provide workers with new job titles and a clear path forward are more likely to retain them, a February study by Glassdoor found.
"Every additional 10 months an employee stagnates in a role makes them one per cent more likely to leave the company when they finally move on to their next position," according to the job recruitment company.
The study went on to say that employees won't stay for job titles alone. Pay increases and a healthy workplace culture are also important.
Follow The Huffington Post Canada on Facebook, Twitter, and Instagram.
Also on HuffPost