OTTAWA — The Conservative party is investigating allegations that leadership candidate Maxime Bernier's campaign breached contest rules by signing up members without their knowledge, The Huffington Post Canada has learned.
The claims are being levelled by fellow leadership challenger Kevin O'Leary. Reached on Thursday evening, Bernier said he had never heard of such allegations and suggested such accusations must signal that the reality TV personality's campaign is in trouble.
"I think he's desperate," the perceived front-runner said. "We don't need to do this, people are coming to us, we are not desperate."
On Thursday, O'Leary sent a note to reporters and a fundraising pitch to party members saying unnamed backroom organizers were "committing widespread vote rigging and potentially breaking our electoral and financing laws to try to buy a Leadership victory."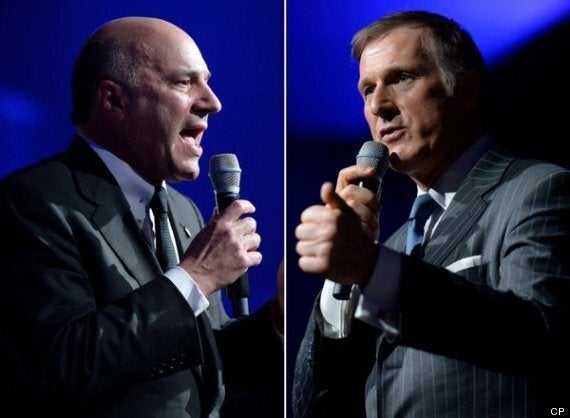 O'Leary did not name Bernier's campaign specifically. But his organizers brought a complaint to the attention of Conservative party officials, who launched an investigation of membership rolls.
Conservative party spokesman Cory Hann told HuffPost on Friday that questionable memberships were "submitted anonymously" through the party's website and not by any one campaign.
The alleged scheme involves Tamil field co-ordinators in the Toronto-area submitting large lists of names taken from the membership list of the Ontario Progressive Conservative party, likely without their knowledge, and using pre-paid credit cards to sign them up for federal Tory party membership.
In his emails, O'Leary demanded that the party "state categorically" that it will not accept memberships paid by prepaid credit cards, and that all memberships submitted with a prepaid card be removed from membership rolls and barred from voting.
"I am not a career politician and perhaps this type of thing is a part of typical political games, but regardless of how wide spread the issue is, it is unacceptable," said O'Leary.
"I don't think anyone did this. We are very clear with the rules. We follow them."
Bernier told HuffPost Canada said he'd never heard any talk about the allegations.
"Why is O'Leary doing this? He's just trying to hurt our campaign. It's as simple as that. We'll respond with an attack, we have nothing to hide."
After speaking to his campaign organizer, Alex Nuttall, who is also Barrie– Springwater–Oro-Medonte MP, Bernier said he feels assured everyone is following the rules.
"I don't think anyone did this. We are very clear with the rules. We follow them."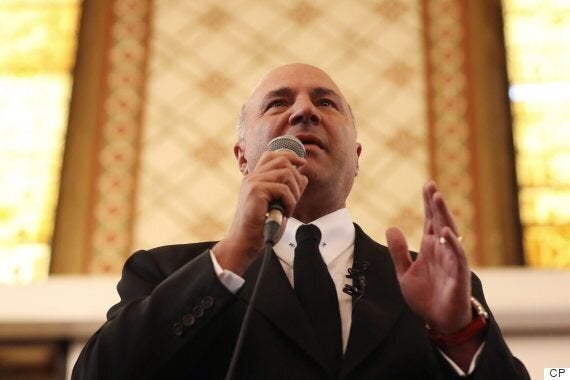 Bernier noted that Nuttall did work on Ontario PC leader Patrick Brown's campaign and he has many of Brown's organizers working for him.
"But we don't have the same rules here that they had with Patrick Brown. With Patrick Brown, they were allowed to pay for memberships with cash and for us, it is very clear, the person needs to have a credit card and the person must sign, and must have identification. The party has clear rules."
Bernier said he has organizers in different ethnic communities across Canada who are selling memberships. "We tell them that they need to be members and what they need to do to become members. We respect the rules."
He said his campaign has sold 18,000 memberships so far and is aiming for 25,000 before month's end.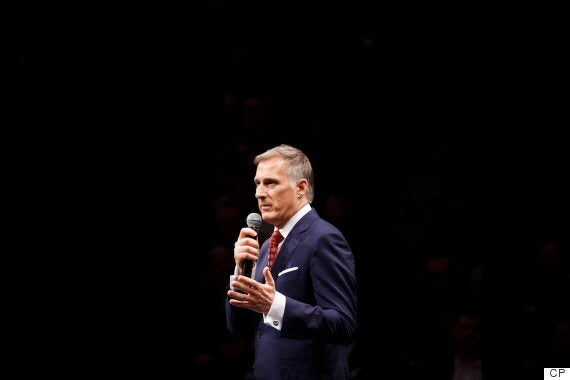 HuffPost tried to reach one of Bernier's organizers allegedly involved in the scheme. Sri Vallipuranathan asked that questions be sent by email, but he has not responded.
Hann said any memberships obtained contrary to the rules will be struck from the party's list and ineligible to vote. "Our leadership race is and will continue to be fair for all candidates," he said.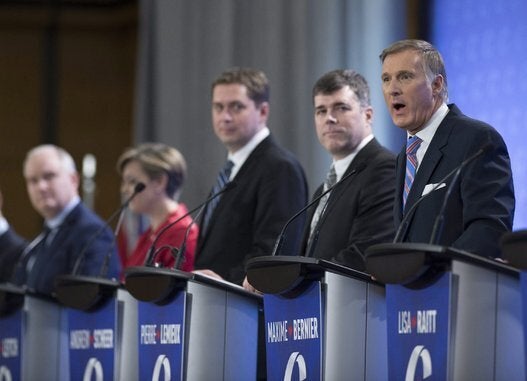 Conservative Leadership Candidates