Suburbs have bloomed in Canada since the end of the Second World War, built in response to the need for affordable housing for growing families.
Now two-thirds of Canadians live in one, according to a new report from the Institute for Research on Public Policy.
People over 65 make up a bigger segment of the country's population — 16 per cent in 2015. According to the report, a number of older Canadians, many of whom are less mobile and isolated, live in suburbs.
Author Glenn Miller says Canadian municipalities have a responsibility to tackle this problem, which is only likely to grow.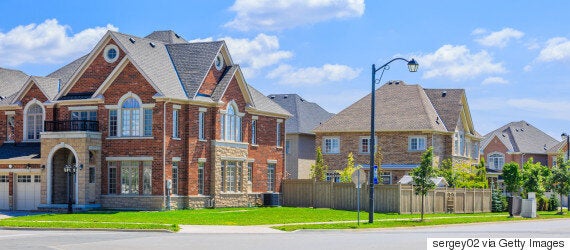 He writes many seniors choose to stay in their homes until health or financial circumstances force them to leave, but not all houses are well suited to them.
"It is fair to say that our current suburbs are no place to grow old," Miller wrote.
The suburban layout, where residents have to drive to school, work and shopping centres, is suitable for younger families, but not for aging citizens who either can't drive or don't have a car.
"When amenities such as grocery stores, medical facilities or community centres are too far away to reach on foot, older adults who no longer drive become less active and are at risk of becoming isolated."
Many suburban areas also aren't well served by public transit.
"It is fair to say that our current suburbs are no place to grow old."
Miller noted that design matters. He cited research from the Region of Waterloo in Ontario highlighting how subdivisions built in the 1950s had smaller homes constructed in a grid setup — making them more walkable and closer to stores and schools.
Newer subdivisions feature curvier roads such as cul-de-sacs which discourage walking, he said. Homes have also grown in size.
"The result is that many neighbourhoods lack the critical mass of population to support local services and amenities," he wrote.
Isolation can be dangerous
Health reporter André Picard estimated in a piece for the United Church Observer that about six million Canadians live in isolation.
Long term, the anti-social situation can have powerful health effects. Researchers at Brigham Young University in Utah found loneliness can be just as big a threat to lifespan as obesity.
It can also cut a life short in more concrete ways. In his piece for the Observer, Picard recalled the story of a Scarborough, Ont. senior who froze to death in 2011 after she wandered out of her suburban home in the middle of the night.
Judy Tak Fong Lam Chiu, who had dementia, banged on doors and tried to get into cars, setting off alarms, when she couldn't find her way back home. But while two people heard or saw her, neither offered help nor called 911.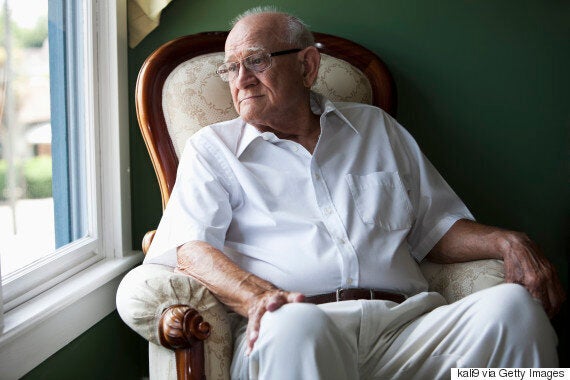 Municipalities have yet to make major concrete commitments to designing land-use plans with older people's needs in mind, Miller wrote.
In Calgary, many seniors are forced to move away from neighbourhoods they know and into facilities in newer suburbs, Lindsay Luhnau, the founding director and board chair of the Calgary Aging in Place Co-operative, told the Calgary Herald.
"You might be in a 1970s suburban neighbourhood and you're going to have to move into a 2000 or 2010 suburban neighbourhood that's even further out from the core," she said.
She said the city's strict land-use rules prevent people from coming up with new strategies to aging, like her father wanting to turn his six-bedroom home into a care facility.
'The suburbs of the future'
In 2007, the World Health Organization released a guide on age-friendly cities, one Miller quoted in his report. The guide zeroed in on eight elements, including transportation, housing, civic and social participation and community support and health services.
Since the report came out, provinces and the Public Health Agency of Canada have said they supported its principles, and more than 500 small Canadian communities and several larger cities said they would commit to becoming age-friendly.
But Miller said communities have to move away from band-aid solutions to improve the lives of seniors living right now, like improving housing or social services or extending the time residents have to cross a crosswalk, and towards making it part of their community plans.
"The suburbs of the future are pedestrian-friendly neighbourhoods that contain a mix of housing types and provide for the needs of residents at all stages of their lives," Miller quoted author Kevin Eby in his report.