When it comes to school dress codes, girls are often asked to change their clothes — and one Kansas teen, Isabella Villegas, has frankly had enough.
Villegas' little sister, Grace, recently felt forced to swap her top after she says teachers gave her nasty looks and remarks for wearing an off-the-shoulder shirt.
"I went into school and I received some looks from teachers, just not nice looks," Grace told BuzzFeed News. "Instantly I was like — okay, I'm going to get dress-coded and I felt the need to change."
"I just wish one of them would have pulled me aside and said, 'Hey, can you go check about this? See if it's all right,' instead of giving me looks that made me uncomfortable in my own skin," the 13-year-old later told Yahoo Style.
Luckily, Villegas had the perfect solution.
Using a simple white tee and a black marker, the 18-year-old created the ultimate feminist shirt for her sister to combat the dress code. It read: "Dress code: promotes the objectification and sexualization of young bodies, blames the wearer for the onlooker's perceptions/actions, perpetuates rape culture, is BS."
Villegas later posted a photo of the top to Twitter, and while there were some naysayers, many stood in solidarity with the sisters.
One woman even asked if Villegas would be selling the shirts on Etsy.
"Showing the girls that it's their problem that the boys are getting excited, it's their fault that the boys can't handle it, taking time away from their education just so the boys can get a better education — it's just teaching them so many things that are wrong," Villegas declared to Yahoo.
"I'm not saying my reaction was the most appropriate, but they should be informed, and I encourage [students] to do research of their own and know what their rights are and … how to go about standing up for themselves."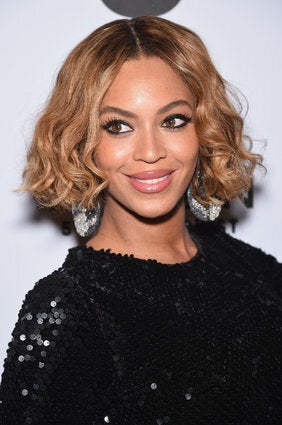 Celebrities Raising Feminist Kids