Ah, St. Patrick's Day – the one day of the year where you can run up to strangers and say, "Kiss me, I'm Irish" and it's not weird at all.
Just kidding, it is, but at least on March 17 it's a little more acceptable.
If you've ever attended a St. Paddy's Day party, you know you're bound to encounter this exact scenario, or something quite similar. In fact, there are actually five types of people you can expect to meet on the Irish holiday, besides the smoocher. This includes the over-enthusiastic folks who think they're Irish (they're not) and the dedicated few who skip out on work just to get day drunk.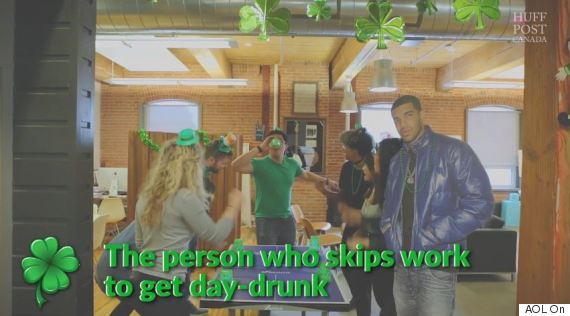 Watch the video above to find out all five and to see if you're one of them!
Also on HuffPost
St. Patrick's Day Recipes