A Toronto lawyer will no longer represent Sen. Don Meredith in an upcoming Senate hearing set to review the senator's conduct related to a two-year sexual relationship he had with a teenager.
Selwyn Pieters made the announcement on Twitter Monday, calling his retainer "one of the shortest and most hectic" he's experienced.
He added he was "feeling thankful," but didn't specify if his statement was in gratitude of being hired for the job or being released from it.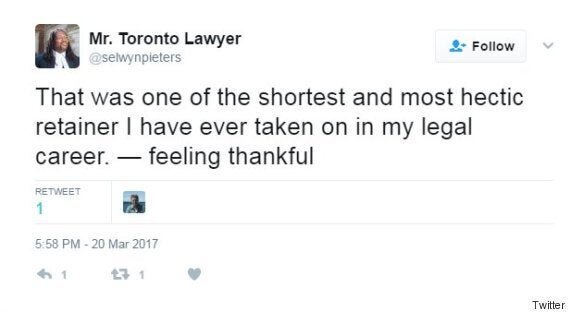 Pieters elaborated on how Meredith's decision to change his legal representation was made with his "blessing," but it's unclear if the Toronto lawyer was fired or resigned from the case.
Pieters did not respond to The Huffington Post Canada's request for comment.
'In some cultures, people marry at 12'
Meredith's change in representation comes days after Pieters appeared on a series of network interviews, defending his client's relationship with an array of arguments drawing from Bible scripts to child marriages.
"He didn't exploit anything. It was a consensual, sexual relationship. A teenager or … a person who is able to consent is able to have sexual relationships," Pieters said during a CTV interview Friday of his then client.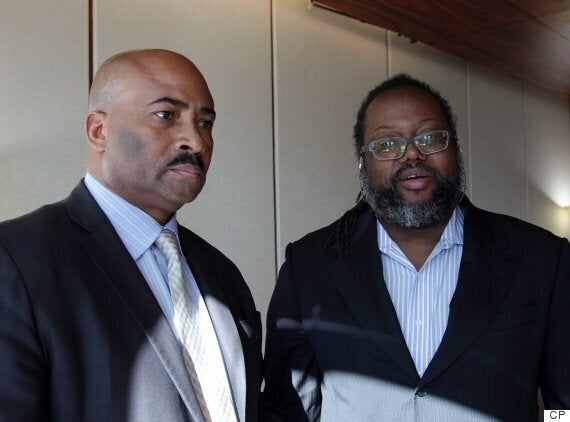 "I mean, in some cultures, people marry at 12. You have very old men marrying people at 12, so I don't buy this thing about power and about protecting and all that sort of stuff."
Shortly after, Pieters later clarified on Twitter he doesn't "condone child marriage, child exploitation, or any other human rights issues against children."
During a "Power & Politics" interview, he was interrupted by host Rosemary Barton after he recited a Bible verse to respond to a question on why Meredith would not resign from the Senate.
"With all due respect, sir, people's religions and beliefs have nothing to do with whether Senator Meredith deserves to be paid by Canadian taxpayers in that chamber," Barton said.
Meredith is an ordained minister and married man with two children. He was appointed to the Senate in 2010 by former prime minister Stephen Harper.
He was ejected from the Conservative caucus in 2015 after the Toronto Star published its investigation revealing his two-year affair with a teenager.
According to the Senate report authored by ethics officer Lyse Ricard, Meredith met "Ms. M" when she was 16.
She concluded Meredith's conduct breached two sections of the Senate's revamped code of ethics — and acknowledged how there are no mechanisms in place to automatically punish him for his conduct in this case.
Senators from all sides have called on Meredith to resign.
Meredith has acknowledged his actions as a "moral failing," reasserting that he did not break any laws — which he says evaporates any speculation he could be removed from the Senate on legal grounds.
Ricard's report is currently before the Senate's Standing Senate Committee on Ethics and Conflict of Interest. The group is set to hold a meeting to discuss Meredith's case on Wednesday.
Meredith is currently on sick leave from the Senate.
The committee will deliberate on recommendations, which will be delivered to the Senate to decide on how to discipline Meredith for his breach of its revamped code of ethics.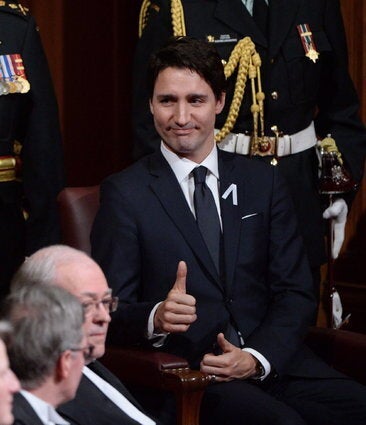 Trudeau's 7 New Senate Appointments