The job of U.S. president generally pays less than president of an international conglomerate, but Donald Trump's new position isn't to blame for his falling net worth.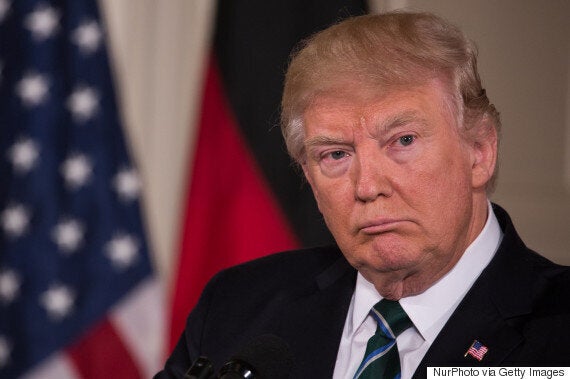 He's now tied on the Forbes list with people like Russian tech investor Yuri Milner and the widow of Ray Dolby, who founded Dolby Laboratories.
Before his inauguration in January, Trump's lawyer said he would hand over control of his company to his sons, Eric and Donald Jr., along with the Trump Organization's chief financial officer, Allen Weisselberg. But ProPublica found that while the Trump sons and Weisselberg oversee the trust, he is the sole beneficiary and can revoke it at any time.
It's also unclear how much he'll make as president. While he claimed after his election that he would only accept a $1 salary, the head of state is afforded $400,000 annually, handed out in monthly installments, according to Politifact, and it's unknown whether he accepted his first paycheque.
Loves to boast about how much he's worth
Trump's campaign claimed in 2015 that he was worth more than $10 billion, but Forbes estimated he was worth less than half that.
But he has a history of making these sorts of bold claims — in 2005, Forbes guessed he was worth $2.7 billion, but he implied that it had jumped to almost $8 billion in just one year.
We say the president shouldn't be too self-conscious about this latest ranking. He is arguably the most powerful person in the world.