A Newfoundland woman is coming home after joining a group in Costa Rica that her family calls a cult.
Kayla Reid planned to fly out of the country Tuesday, she told The Western Star, and head to Florida where she will spend time with family before returning to Corner Brook.
In a lengthy video posted to Facebook and YouTube, she said she was coming back to protect the group she had joined from negative attention.
"I don't want anybody getting hurt," she said.
The 21-year-old went missing in February,according to her family, but the Royal Newfoundland Constabulary closed her missing persons file on March 16 after they made contact with her, according to the Star.
Soon after that, Reid was spotted in a YouTube video on a channel belonging to Eligio Bishop, who also calls himself "Natureboy," the newspaper reported.
Bishop, who calls his followers the Etherians, believes in harmony with nature, astrology and that we are a consciousness just passing through our bodies, which don't have races.
Kayla Reid's mother, Tammy, told CBC News last week she was worried for her daughter's safety and thought that Bishop had brainwashed her.
"I think he lured her to come down," she said.
Kayla, who Bishop calls SunRay, appeared with him in the same 50-minute video Tuesday, where she denied claims that he manipulated her or that he was dangerous.
"They put out Natureboy to be some kind of criminal," she said.
"Cult leader," Bishop interjected. "But they never tell you what my cult is about."
He said the Etherians only adopted the name cult after the media started depicting them that way, he said.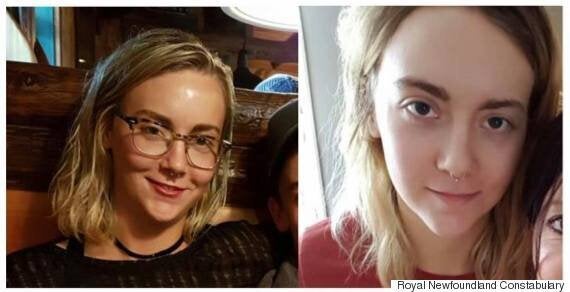 But she claimed her family put her on medication because she tried to leave home once before.
"I was going to leave Canada even before I found Nature," Reid said.
"I just felt like I belonged here, that's why I came here."
She said she thought Bishop was being vilified because was black.
Reid may already be in Florida. Bishop posted a photo of her Tuesday flight itinerary, which showed she was scheduled to fly out of San Jose at 12:50 p.m. local time Tuesday and land in Fort Lauderdale, Fla. in the evening.
A self-proclaimed cult expert, who advised the FBI after the 1993 Branch Davidian siege in Waco, Texas, told CBC News he thinks that Bishop and his followers are textbook cult.
"He exhibits the signs of a dangerous leader," Rick Alan Ross told CBC News. The group members buy more into Bishop than they do the beliefs he proclaims, he said.