In the world of beauty, there are four cities that rule the game: New York City, London, Milan and Paris.
Their fashion weeks bring us beauty lovers a new perspective on the trends, and this season, it's all about freedom — spring 2017 is offering up a "you do you" beauty approach and we're totally on board.
By now, you probably have the 20 products you need in your makeup bag for spring, but how can you put all your new tools to the test? By learning what the most coveted looks of the season are, of course! When the sun shines a little brighter and longer, we give our makeup game a little refresher by embracing all things glitter, feline flicks and that blinding cheek highlight.
So embrace your inner bronzed (and sweaty!) goddess, and try out spring 2017's biggest beauty trends ASAP!
Maybe it's something about the sunshine that brings a twinkle to our eyes, but we're into the idea of adding more sparkle to our look. Whether it's your lids, corners or lower lash line, a little dust of glitter can bring your beauty look up major levels. Not only is the look daring, but it's also incredibly romantic and edgy.
Seen on the runways of Shiatzy Chen, Sabinna, Irynvigre.
Beauty lovers, don't you dare think sparkles are only for the eyes. Lips covered in glitter are also a major trend this season and we have one woman to thank for that — Pat McGrath. "It's just all about your lip being your jewellery," the legendary makeup artist said backstage at DKNY. Dazzling pigments on the mouth will make your look multidimensional and highly glitzy.
Seen on the runways of Fendi, Maison Margiela, DKNY.
We're thanking Huda Kattan of Huda Beauty for this one (have you seen her Huda Beauty 3D Highlight palette yet?!) because, hey! Who doesn't love a cheekbone that shines like an ultralight beam? Even Altuzarra's makeup artist Tom Pecheux said you want to create a look as if you're "sweating gold."
Seen on the runways of Blumarine, Altuzarra, Julien MacDonald, Pucci.
Music festival season is coming up, and if you want to experiment with your beauty look, start with your eyes. Architectural lines with pop art drama is back this season and it's bolder than ever. Get creative.
Seen on the runways of Sophia Webster, Max Mara, Opening Ceremony.
Colour-washing the eyes with electric sunset blues, pinks, yellows and greens is SO 2017. The bolder you go with your choice of hue, the more vibrant your look will be. Whether it's just the lid, around the entire eye, or smoked out, get ready for major impact when you add a bold colour palette to your makeup bag.
Seen on the runways of Anna Sui, Victoria Beckham, Christian Siriano.
It's official: no-makeup makeup is back. Spring is the start of a new beginning — it's pure, and so is your skin. So keep it simple and fresh. Creamy matte skin, glossy eye lids and mauve lips are the talk of the town (thanks, Glossier). So ditch those heavy foundations and go glossy and vibrant this spring with a touch of peach, whether the colour is in the form of a blush or shadow, it's the hue of the season thanks to its natural glow.
Seen on the runway of Prada, Zac Posen, Lacoste.
Could the red lip ever go out of style? We think not. To switch up your look, rock your red with slicked back hair and a simple complexion. And if you want to go even more bold, don't be afraid to line your lips for a fuller look.
Seen on the runways of Mary Katrantzou, Jason Wu, Dolce & Gabbana.
The feminine cat-eye is back and it's prettier than ever. Instead of an elongated liner, create a small flick by using an angled brush to emphasize the corner of the eye. Cosmo is calling it the kitten-like effect, and we love that.
Seen on the runways of Moschino, Elie Saab.
It's a spring trend that comes back year after year, because who doesn't love looking like they have a bronzed glow after looking pale all winter long? Apply heavy bronzer to your cheeks for that luminous finish.
Seen on the runways of Alexander Wang, Tibi, Tommy Hilfiger.
This season, it's time to sweat. And sure, hit the gym all you want, but when it comes to your makeup look, get dewy. Rose waters and face mists are great products to help you achieve the look, giving your skin that "oh, yes, I did just come back from a nice swim" look. Smudged eyeliner (we suggest ditching the liquid for this look and opting for kohl), especially along the lash line and onto the lids, is a must. You almost want to look like you've just been standing out in 30-degree weather all day.
Seen on the runways of Baja East, Givenchy, Balmain.
And don't forget to check out our 20 favourite beauty products for spring below!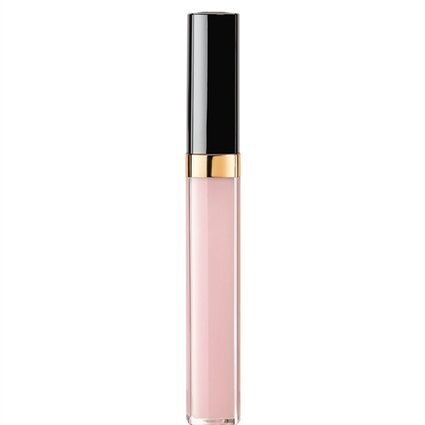 20 Makeup Items You Need For Spring