NEW YORK — Sears, once the monolith of American retail, says that there is "substantial doubt'' that it will be able to keep its U.S. stores open.
Company shares, which hit an all-time low last month, tumbled more than 5 per cent before the opening bell Wednesday.
Millions of dollars have been funneled through the hedge fund of Chairman and CEO Edward Lampert to keep Sears afloat but with sales fading, it is burning through cash. Lampert combined Sears and Kmart in 2005, about two years after he helped bring Kmart out of bankruptcy.
However, the company's Canadian division has reportedly told media it will continue to operate if U.S. stores shutter.
I'm just off the phone with Sears Canada. They tell me that they will continue to operate if Sears USA shuts down. pic.twitter.com/MeSrczHE5W

— Richard Southern (@richard680news) March 22, 2017
According to a regulatory filing late Tuesday, Sears Holdings Corp. lost more than $2 billion last year. Adjusted for one-time charges, its loss was $887 million.
Sears has been selling assets, most recently its Craftsman tool brand. But it says its pension agreements may prevent the spin-off of more businesses, potentially leading to a shortfall in funding.
"Our historical operating results indicate substantial doubt exists related to the company's ability to continue as a going concern,'' Sears said in a filing with the Securities and Exchange Commission.
Sears, which employs 140,000 people, announced a major restructuring plan in February with hopes of cutting costs by $1 billion through the sale of more stores, jobs cuts and brand asset sales. And it's reconfiguring its debts to give itself more breathing room.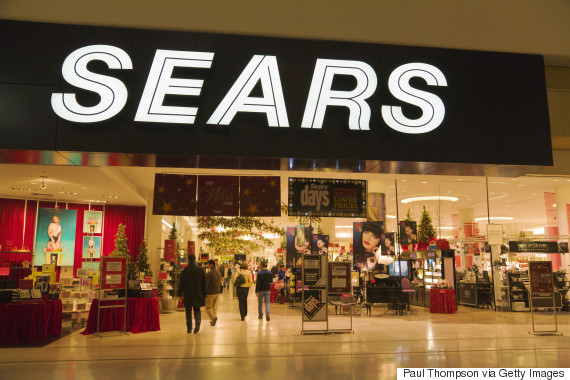 The now-closed Sears location in Toronto's Eaton Centre. Sears has been selling off assets, including real estate, in order to stay above water in a rapidly-changing retail environment. (Photo: Paul Thompson/Getty Images)
But it has to get more people through the doors or shopping for Sears brands online.
Sales at Sears and Kmart locations that have been open at least a year, a key indicator of a retailer's health, dropped 10.3 per cent in the final quarter of 2016.
The company plans to use a big portion of the $900 million it got for Craftsman to shore up its pension plan. It will put $250 million in cash and some income from annual payments toward the plan as part of a deal with the Pension Benefit Guarantee Corp., a federal agency that protects private pension plans.
The company said in its regulatory filing, however, that its agreement with the agency might stand in the way of more asset sales that would buy it more time.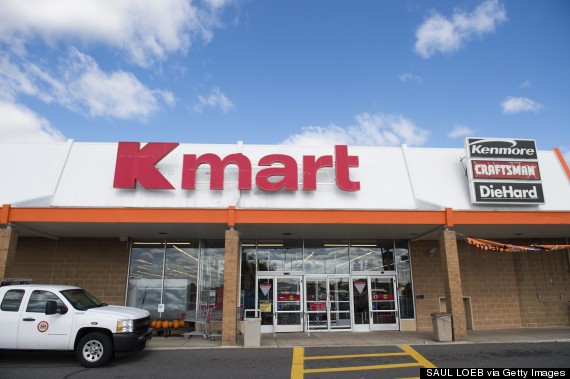 A Kmart department store in Springfield, Virginia, October 23, 2014. (Photo: Saul Loeb/AFP/Getty Images)
Lampert has long pledged to return Sears to greatness, leveraging best-known brands like Kenmore and DieHard, as well as its vast holdings of land.
Those aspirations have been scrambled by a new consumer that has ripped up the decades-old playbook that the industry has relied upon for years.
There are also new and dynamic players that have also revolutionized the market, namely Amazon.com.
Sears has upped its presence online, but is having a hard time disguising its age. Stores are in need of a major redo.
Longtime rivals like Wal-Mart and Target are spending heavily to revitalize stores and they're intensely focused on a new consumer that goes online before stepping into a store.
Sears in January announced that it would close 10 per cent of the 1,500 stores that are still operating.
In its most recent quarter, Sears, based in Hoffman Estates, Illinois, just northwest of Chicago, lost $607 million. Revenue declined to $6.05 billion from $7.3 billion during the same period the year before.
It was the sixth consecutive quarter of losses. The company has not turned annual profit since 2011.
— With a file from The Huffington Post Canada
Also on HuffPost
Looking Back At Department Stores