Occupation: Trade Compliance Officer
By The Numbers: 250 pounds at my heaviest, currently at 197 pounds, for a total weight loss of 53 pounds.
The Weight Gain: I was always a "beefy" kid. I have never been thin, but the majority of my excess weight gain happened between high school and my early 20's.
At 18 years old I tried to make diet and exercise changes but I never remained consistent and gained it all back plus extra.
My quality of life started to be affected. I had to buy plus-sized clothing and simple tasks such as getting up or down off the floor became difficult. I was having anxiety about being able to "fit" into places such as tight seating arrangements, and I was feeling self-conscious about the way I looked. I was also thinking about starting a family and wanted to be a healthy role model for any future children I may have.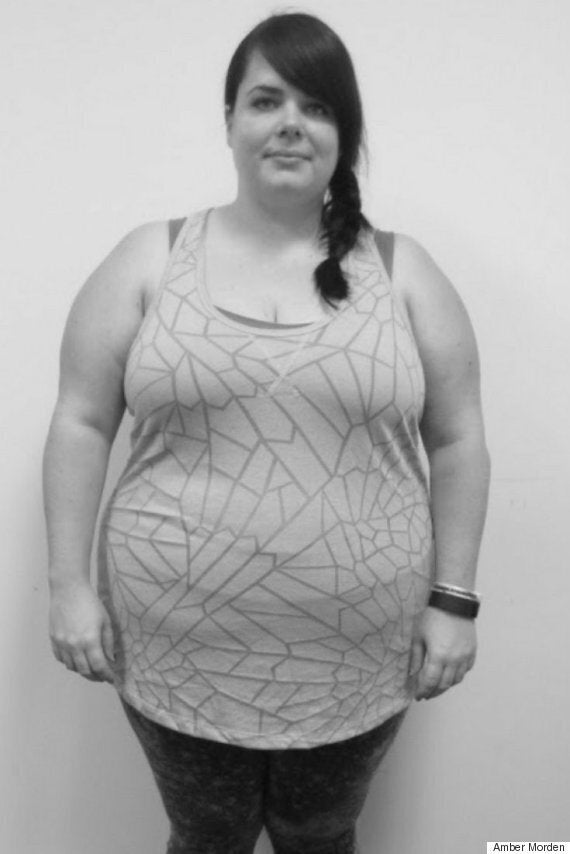 Final Straw: This has been a life-long battle for me. I finally got sick and tired of hearing myself say that I wanted to lose weight and become healthy but not actually doing anything to make it happen. But my real 'final straw' moment came when I had to fly on a plane and I could barely do up the seatbelt. The thought of being so large that I may have to ask for a seatbelt extender next time really scared me.
"I finally got sick and tired of hearing myself say that I wanted to lose weight and become healthy but not actually doing anything to make it happen."
The Plan of Attack: My good friend recommended a gym she was going to. She couldn't say enough praise about it and was getting her own great results. This intrigued me so I decided to do a trial class with her at Go Girl Body Transformation. I immediately was hooked, and as much as I wanted to die during that first class because everything seemed so difficult, I knew it was the place for me. I joined their upcoming six-week challenge that day, and within three weeks I joined as a full-time member. I focused on exercise and my diet to start losing weight.
The Exercise Factor: Before I joined Go Girl I was a member at a popular gym franchise. I was going very sporadically (at most three days a week but usually one or two). When I did go I would do 45 minutes of cardio on an elliptical trainer and a one-hour group class. I was not motivated to be there and usually just watched the clock the entire time. I would find any excuse possible not to go and obviously, I was getting no results.
Go Girl gave me the best of both worlds. We complete circuits of high-intensity metabolic resistance training and the trainers are super creative and give us great workouts every time — they push us to keep going and really care about our progress. It's impossible to get bored and I never catch myself watching the clock.
Check out more of our inspiring weight loss stories: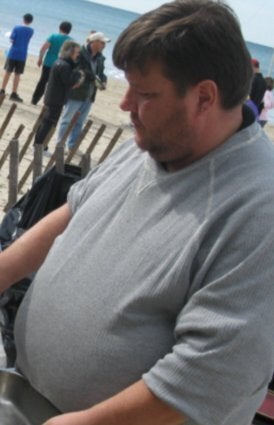 Lost It: Weight Loss Success Stories
The Food Element: I followed the diet recommended for the six-week challenge. The diet is high in veggies and protein, low carb, and no dairy.
I also stopped eating fast food and snacking between meals. Giving up dairy was the hardest part for me because I absolutely love cheese. I have since re-introduced it, though my dairy (especially cheese) consumption is way less than it used to be. I still have the occasional yogurt and have replaced milk with unsweetened almond milk most of the time. I also stopped drinking my calories; I gave up juice and pop. I may have a sip of something once in a while but 99 per cent of the time, I drink only water.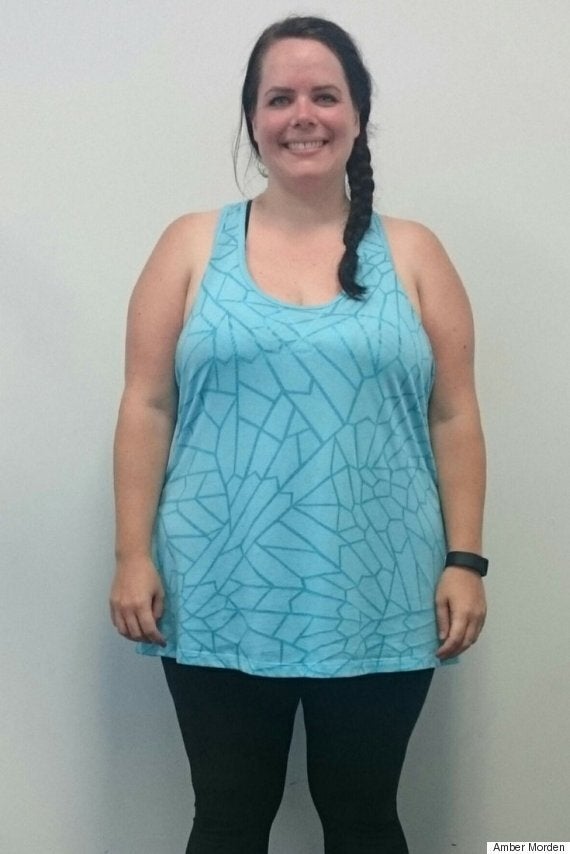 The Current Day-to-Day: These days I try to follow the 80/20 rule as best I can to ensure that at least 80 per cent of the food that I consume is healthy and clean and I leave 20 per cent for the foodie that still lives inside me and likes to indulge.
I also still train at Go Girl five times a week doing high-intensity metabolic resistance training, kickboxing, and heavy lifting.
I have also officially registered to run The Spartan Race this June. This is something that I would have NEVER imagined myself being able to do.
"If you mess up, accept it, move on, and try to get right back on track."
Go Girl has become my tribe and my second home. My fellow GGs and the amazing trainers make Go Girl the amazing community that it is. All that I have to do is be accountable and show up, which is easy because I genuinely want to be there. I still have a long way to go to reach my final goal but I am confident that I will do it and I have Go Girl to thank for that.
My advice is easy: don't quit, don't make excuses, trust the process and enjoy the journey.
Previously if I would fall off the wagon by missing a workout or eating badly, I would let it snowball and think to myself, I've already messed up so it doesn't make a difference now. A bad meal would turn into a bad day, into a bad week, into a bad month etc. If you mess up, accept it, move on, and try to get right back on track.
The weight doesn't go on fast and it's not going to come off fast. Don't expect immediate results; put in the work and the results will follow. Don't focus solely on the scale; appreciate the non-scale victories such as inches lost, the way your clothes fit, and the improvement in your ability and form while exercising.
Your favourite television show, night out with your friends, or grocery shopping etc., will still be there waiting for you after your workout is done. Make the time for yourself. Treat it as an appointment you can't miss.
Note: This interview has been edited and condensed for clarity.