It's hard to believe that Kate Winslet was once bullied for her looks, but she was. And now she's inspiring us with her story on how she overcame that bullying.
On Wednesday, the 41-year-old actress attended the fourth annual WE Day event in London, U.K., where she revealed she used to be fat-shamed while attending school.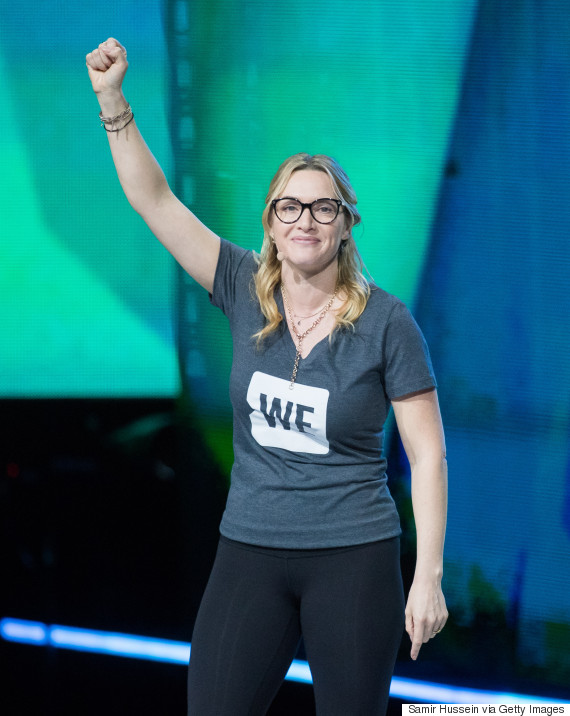 Kate Winslet speaks during WE Day U.K., on March 22, in London.
"I had been bullied at school. They called me 'Blubber.' Teased me for wanting to act. Locked me in the cupboard. Laughed at me," she said. "I was even told that I might be lucky with my acting, if I was happy to settle for the fat girl parts. I felt that I wasn't enough, I wasn't good enough. I didn't look right... and all because I didn't fit into someone else's idea of 'perfect.' I didn't have the perfect body."
But despite the bullying she endured, Winslet decided to follow her heart and pursue acting, no matter what.
"I didn't lock myself away and give up on my dream. I fought back," she said. "I had to ignore the negative comments. I had to believe in myself. I had to choose to rise above it all, and I had to work hard. You have to be indestructible to do what you love, and believe that you are worth it. And sometimes that's the hardest part."
Winslet started taking any role she could get, from a dancing frog to a dark fairy, until she finally got her big break at age 17. "One day, I was cast as Rose in 'Titanic,'" she said. "The most unlikely candidate – Kate from the sandwich shop in Reading – suddenly acting in one of the biggest movies ever made!"
If that's not inspiring enough, Winslet ended her speech with empowering words for the crowd of 12,000 people, including kids, with these words:
"Get out there and be true to you. Get out there and go for it because your generation has the power to rock the world! You can be from anywhere, and you can do anything. Believe it."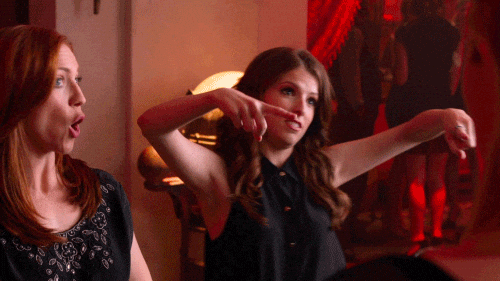 Can we get a mic drop over here?
Winslet has always been open about her struggles with weight and body image. According to the Telegraph, the actress once revealed that "Titanic" director James Cameron nicknamed her "Kate Weighs-a-Lot" during the filming of the movie.
In 2008, the "Collateral Beauty" star revealed to Vanity Fair that she "never had huge ambitions" in Hollywood because she always considered herself a "fat girl."
"I was fat. I didn't know any fat famous actresses," she said. "I just did not see myself in that world at all, and I'm being very sincere. You know, once a fat kid, always a fat kid."
Since growing up and having three kids of her own, Winslet's views on body image have certainly changed. After welcoming her youngest son, Bear Blaze, in 2013, the actress told People magazine that she now just accepts her body as it is.
"I want to keep my health and my sanity and be well fed and happy," she told the mag. "My body will never go back to what it was and I wouldn't expect it to after three babies."
Also on HuffPost
Men And Women Who Inspire Positive Body Image