Ontario's principal public service union says it will not support the province's basic income experiment if it means job losses for social workers.
"Frontline social assistance staff are open to seeing their job descriptions evolve, but there is no way we will support any new model of social assistance delivery that doesn't involve them," said Warren Thomas, president of the Ontario Public Service Employees Union (OPSEU).
Thomas said he is "all for" the basic income if it helps raise people out of poverty, "but people in poverty need more than money. They need employment counseling, housing supports, crisis intervention, and personal advocacy. And those things can only be provided by real live human beings who care for a living."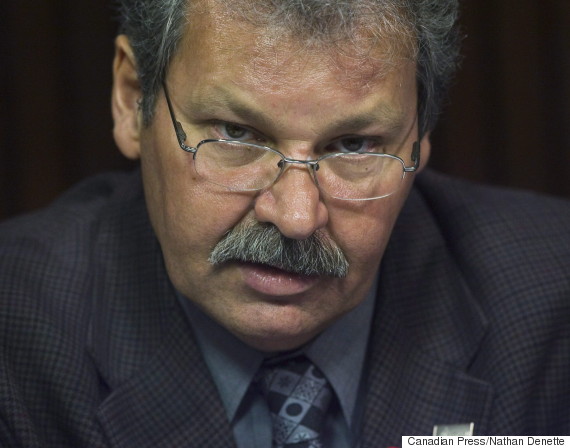 Ontario Public Service Employees Union president Warren Thomas says there is "no way" his union will support a basic income if its delivery does not involve the use of social assistance staff. (Photo: The Canadian Press/Nathan Denette)
The province of Ontario recently released the results of its public consultations on the basic income in a document titled "What We Heard."
"'What We Heard' clearly didn't hear the voices of frontline social assistance workers," Thomas said in a statement. The provincial report "doesn't ... mention frontline social assistance staff at all," he added.
Many advocates of the basic income — including Hugh Segal, the former Senator hired by the provincial Liberals as a consultant on the basic income project — say part of its benefit is to reduce the intrusiveness of government into people's private lives.
Unlike "means-tested" programs like welfare and unemployment insurance, a basic income wouldn't require public servants passing judgment on individuals, they argue. But the flipside of this is that there could be far less demand for the social workers involved in dispensing public assistance.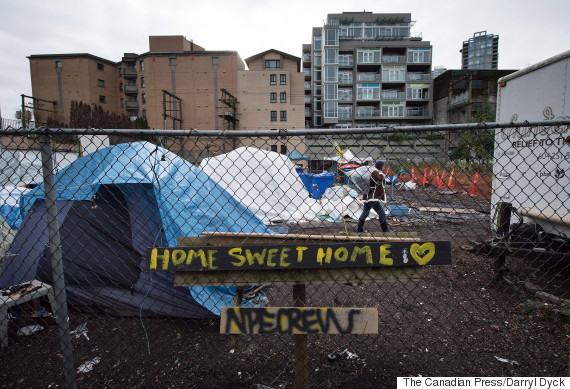 A homeless camp in Vancouver. Advocates of a basic income say it would help lift people out of poverty, but some unions fear job losses if a basic income were to replace other forms of social assistance. (Photo: The Canadian Press/Darryl Dyck)
In its submission to the province, the OPSEU argued that the government wouldn't be able to save much money by replacing some existing programs with a basic income. The cost of administering Ontario's welfare and disability programs, including labour costs, amounts to just 3.7 per cent of the total cost, the submission stated.
As basic income experiments proliferate around the world — including in Prince Edward Island, the Netherlands, Finland and Kenya — some labour unions are starting to voice opposition to a plan they fear could make many public service jobs redundant.
Finland's largest labour union, SAK, recently called the country's basic income experiment "useless" and made what would ordinarily be a conservative argument against it — that it would encourage people to drop out of the workforce, harming economic productivity.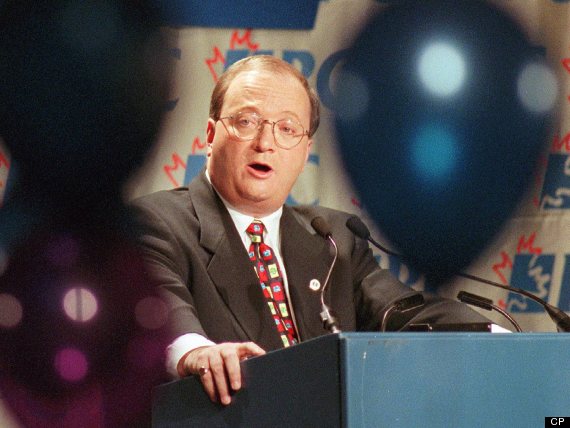 Hugh Segal, a former Progressive Conservative senator, is working as a leading consultant on Ontario's basic income pilot project. (Photo: The Canadian Press)
Ontario announced a basic income pilot project as part of its spring 2016 budget, and hired Segal to lead the effort.
Segal's report, released last fall, proposed two different experiments in which low-income earners would receive a top-up to $1,320 a month, or 75 per cent of the province's low income mark. A third experiment would see recipients receive 100 per cent of the low income mark, and each group would try out different ways of calculating taxes on additional earned income. Those with disabilities would be granted additional money.
The pilot projects would replace the Ontario Works welfare program and the province's disability support program.
The province is expected to announce the locations and details of the basic income pilot projects later this year. Segal has suggested the projects run no less than three years.
Also on HuffPost
Surprising Jobs That Are Threatened By Automation