London Mayor Sadiq Khan doesn't have time to play Trump politics.
During an interview with CNN, Khan refused to respond to criticism from U.S. President Donald Trump's son.
Just hours after Wednesday's attack that saw a car run over pedestrians on Westminster Bridge and a police officer fatally stabbed, Donald Trump Jr. tweeted "you have to be kidding me."
Trump Jr. linked to an interview Khan had done months earlier about the frequency of terror attacks in major cities.
Khan refused to comment when anchor Christiane Amanpour brought up the tweet.
"Well I'm not going to respond to a tweet from Donald Trump Jr., I've been doing far more important things over the last 24 hours," he said.
Several people did respond to the younger Trump, including British MP Wes Streeting, who called him a "disgrace."
Khan, however, did say the threat level in London and across Britain is "severe."
"That means an attack is highly likely."
Khan said terrorists hate how diverse communities live in relative peace together in cities such as New York, London, Paris, Istanbul, Madrid.
He made a point to mention how Parliament is returning to normal, as well as city hall and businesses. Tourists are returning to London, he added.
"Just the thing that the terrorists hate," he said.
"I'm not going to allow terrorists to destroy London, to destroy our way of life. We haven't in the past, we haven't currently, and not in the future."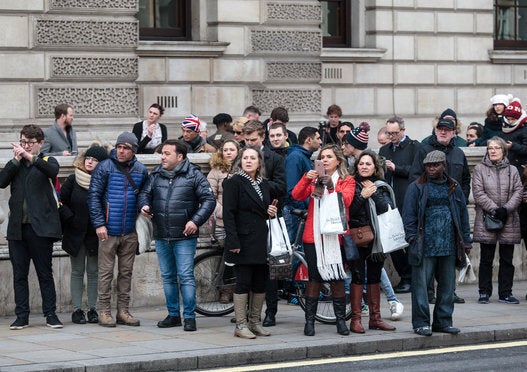 U.K. Parliament Westminster Shooting Attack 2017