What's so great about beavers, anyway?
It's a question being posed by the Calgary Zoo, as they reopen the debate to find Canada's Greatest Animal.
Sure, the beaver has been an emblamatic animal in Canada since, well, forever — it's even sat on the throne as Canada's national animal since 1975.
But is it time for that reign to come to an end? Is there another animal that could take the spotlight for a while? That's where the Calgary Zoo wants you to chime in.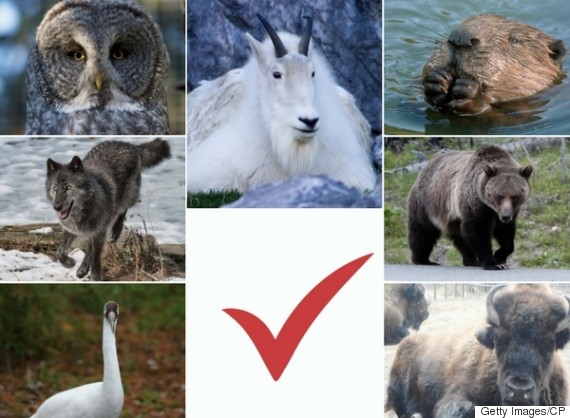 Would any of these creatures get your vote? Yes? No? Maybe? (Photo: CP/Getty Images/Calgary Zoo)
The zoo is inviting Canadians, as part of our nation's sesquicentennial (150th) anniversary, to cast a vote for Canada's Greatest Animal.
To see the nominees for such an esteemed title, check out our video above. To vote, visit the Calgary Zoo website.
Also on HuffPost
Photos From Calgary's Past