Jay Z is finally returning to the studio … the movie studio, that is.
After signing a two-year production deal with The Weinstein Co. in September, Sean "Jay Z" Carter has been linked to a number of different TV and film projects, according to Variety. This week, it was revealed he'll be helping create a six-part documentary series and feature film based on Trayvon Martin, the African-American teen who was unarmed and shot dead by a Hispanic man named George Zimmerman in 2012.
Martin's story is widely acknowledged as the moment that marked the beginning of the Black Lives Matter movement, bringing discussions concerning racism and the judicial system in the United States back to the forefront.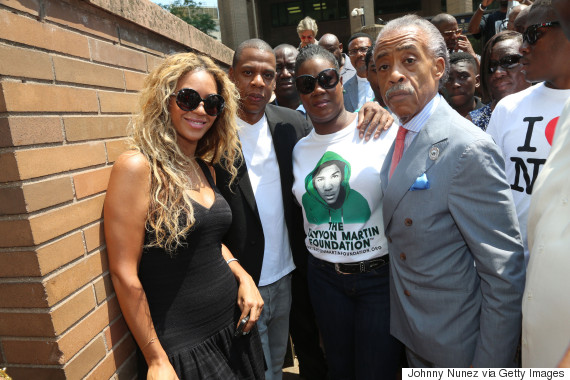 The miniseries and feature film will be based on two books, Suspicion Nation: The Inside Story of the Trayvon Martin Injustice and Why We Continue to Repeat It by Lisa Bloom and Rest in Power: The Enduring Life of Trayvon Martin by Martin's parents, Sybrina Fulton and Tracy Martin.
Jay Z and the heads of TWC, Harvey Weinstein and David Glasser, reportedly met with Martin's parents over Oscar weekend, Variety reports. The meeting was to discuss details about the project and to ensure that Martin's legacy would be properly honoured.
There is no information yet as to when the docu-series and feature film will be released.
Jay Z's decision to be involved in this project comes to no surprise. In February, the rapper and founder of Tidal streaming service released an EP titled "17" on the fifth anniversary of Trayvon Martin's death. In addition, they also collaborated with Sankoya, Harry Belafonte's social justice organization, to create a short film about a young prosperous teenager who gets fatally wounded, according to Newsweek.
On top of working on this new miniseries, Jay Z has been tied to numerous other projects, including "Time: The Kalief Browder Story," "Richard Pryor: Is It Something I Said?" and an adaptation of Lin-Manuel Miranda's musical "In The Heights," all of which list him as a producer.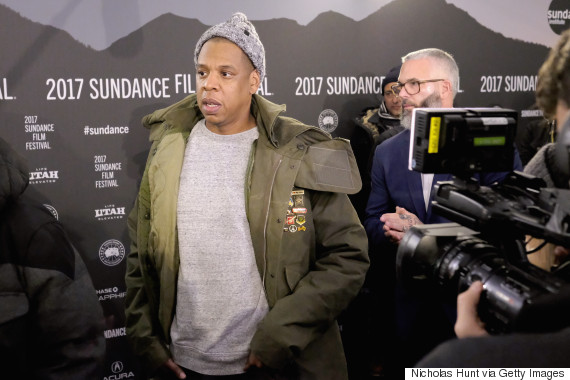 The new Spike series "Time: The Kalief Browder Story" tells the story of Browder, a young teen from Brooklyn who was subjected to injustice by the judicial system. He was sentenced to three years at Rikers Island prison in New York City, on suspicion of robbery without a conviction. After he was released, he committed suicide two years later.
Jay Z's involvement with the project comes after reading about Browder's story in the New Yorker and meeting him in prison. After their introduction, Jay Z reportedly felt an intimate connection with the teen with whom he says he could identify, having grown up in the same neighbourhood.
Speaking to The Hollywood Reporter about his new deal with TWC in September, Jay Z talked about the opportunity to tell these types of narratives, saying, "I'm excited to tell stories from real-life prophets who, through their struggles, have changed the world for the better and others whose stories are filled with fantasy and delight."
Jay Z's resume just keeps getting bigger and bigger. Perhaps his music career can wait for now.
Also on HuffPost
Major Events In The Trayvon Martin Case