In a recent op-ed published by The New York Times, mom Jennifer Harvey shared a story that all parents should pay attention to — even if it's a hard pill to swallow.
In the article, Harvey, who is white, talks about the importance of teaching your kids about racism and race relations — regardless of their ethnicity.
"Right now, then, it's even more urgent that parents who rely on messages like 'we're all equal' or 'we're all the same underneath our skin' in the hope of teaching our children the values of inclusion, equality and difference significantly up our game," she wrote. "And let's be frank, it's parents of white children, like myself, who tend to rely on these sincere, but ineffective, strategies."
"The consequences are serious," she continued. "When we don't talk honestly with white children about racism, they become more likely to disbelieve or discount their peers when they report experiencing racism. 'But we're all equal' becomes a rote response that actually blocks white children from recognizing or taking seriously racism when they see it or hear about it."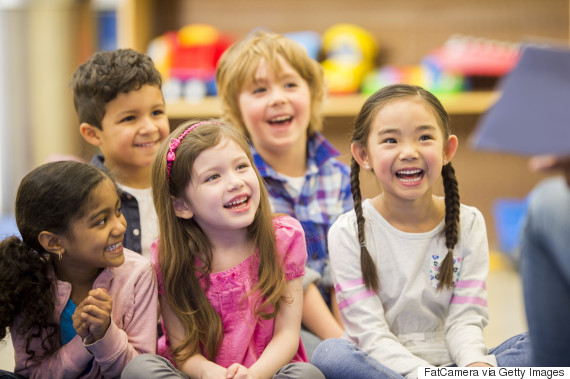 Many fellow parents seemed to agree with Harvey's argument, leaving notes of praise for her opinion piece in the comments.
"I want to thank the writer for being so honest," a reader named Jackie wrote.
"Parenting is a challenging task given that we parents worry about raising children who will have competitive advantages in a future world we can hardly fathom. Still, I'd rather raise a child who will thrive personally as well as understand how the world can work against her."
"I agree with everything in this article," another person said.
However, other parents were not exactly pleased with the piece, and questioned why a mother would burden her young child with the heavy topic of racism.
"When we don't talk honestly with white children about racism, they become more likely to disbelieve or discount their peers when they report experiencing racism."
But regardless of which side of the argument you're on, at the end of the day, it's difficult to hide the fact that not all humans will be treated equally, and that eventually, race will play a factor — in some capacity — in our children's lives.
So what are some other ways to gently bring up the topic? Dr. Beverly Tatum, president of Spelman College in Atlanta, shared some helpful tips with Parenting.com.
The author of Why Are All the Black Kids Sitting Together in the Cafeteria? And Other Conversations About Race suggests parents should first and foremost be role models for their kids by making their homes into inclusive spaces.
"The best way to reduce children's prejudices is to model an inclusive home, demonstrating that you have friends of all backgrounds," she told the publication. "Parents who have learned to lead multicultural lives, connecting with people different from themselves, are more likely to have children who develop those important life skills at an early age."
Tatum also recommends looking for teachable moments when your child makes a reference to race, along with making the lesson appropriate for their age.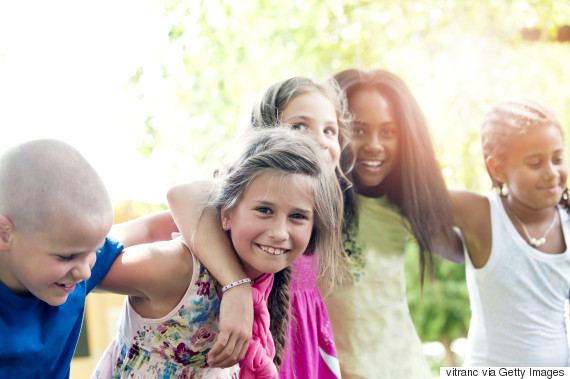 Of course, all the teachings and terms when it comes to race can be confusing for kids, so one of the best approaches to take, especially when they're very young, is to simply teach them to see their peers as just human beings.
The world saw a wonderful and heartwarming example of this after two five-year-olds, one white (Jax) and one black (Reddy), got matching haircuts in hopes of fooling their teacher.
"If this isn't proof that hate and prejudice is something that is taught, I don't know what is," Jax's mom wrote on Facebook, as reported by Fox. "The only difference Jax sees in the two of them is their hair."
Also on HuffPost