A notorious B.C. pedophile is the subject of a public warning by the province.
Christopher Neil, 42, has completed a recent sentence and plans to live in Vancouver. Because he's considered a high-risk sex offender, B.C. Corrections issued a public notification on Sunday about Neil's status.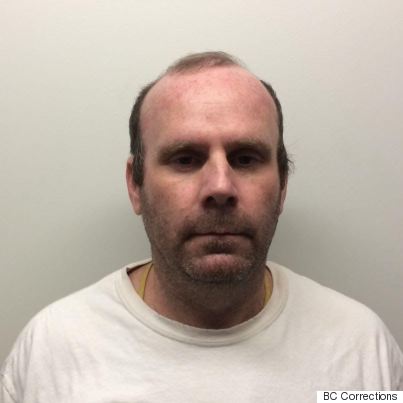 Christopher Neil is the subject of a B.C. public warning.
A former English teacher from Maple Ridge, B.C., Neil had served five years in a Thai prison for sexually abusing boys, and then returned to Canada in 2012. He became known around the world as Mr. Swirl or Swirlface because of how he tried to mask his face on digital images that were used to identify him.
In 2015, he pleaded guilty in a Canadian court to five child-sex crimes that took place in Cambodia, as well as Vancouver and Maple Ridge, B.C., spanning a 10-year period.
His criminal history includes abduction of a minor, sexual interference of a person under 14, indecent act committed on a minor, and accessing, possessing and viewing child pornography.
B.C. officials noted that Neil has a pattern of sexual offending behaviour against both pre- and early pubescent boys.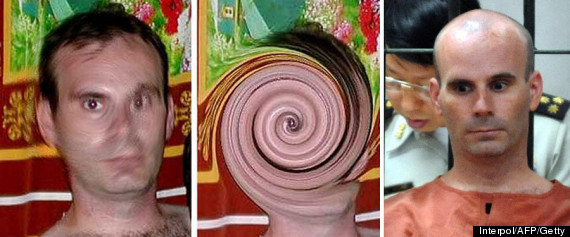 Christopher Neil tried to disguise his identity in online images.
Neil is described as 5'10" tall, 190 pounds, with balding brown hair and blue eyes.
He is subject to close monitoring by authorities and 18 court-ordered conditions including:
• No contact directly or indirectly with any person under the age of 16
• Not to engage in any activity that involves contact with persons under the age of 16 years including via a computer system
• Not to be on the property of or loiter on the sidewalk immediately adjacent to any park, playground, school ground, swimming area, daycare, recreation/ community centre, arcade, library, residence or any place where persons under the age 16 years can reasonably be expected to be present
• Not to possess or access any computers, cellular telephones or other device capable of accessing the Internet
• Not to direct any person to possess, use or access any electronic device or computer system.
Follow The Huffington Post B.C. on Facebook, Twitter, and Instagram