A Conservative senator who was criticized for praising "some good things," about residential schools will not step down from the Senate committee on aboriginal peoples.
"I've made my statements and I stand by them," Lynn Beyak told CBC News on Monday.
She said she's received "hundreds and hundreds and hundreds" of letters of support since saying that the positive side of residential schools went unacknowledged.
"I've suffered with them up there," Beyak said of residential school survivors in her northwestern Ontario riding. "I appreciate their suffering more than they'll ever know."
Here is Senator Beyak's full exchange with @CBCKatie and @JPTasker #cdnpoli #pnpcbc pic.twitter.com/MEa4lySD8s

— Power & Politics (@PnPCBC) March 27, 2017
The Senate committee's chairwoman, Lillian Eva Dyck, asked Beyak to leave the committee after her comments made headlines earlier this month.
At a discussion on the high number of indigenous women in prison, Beyak said that some officials at residential schools were "well-intentioned" and did "remarkable" work.
"I was disappointed in the TRC's Report and that it didn't focus on the good," Beyak said, referring to Canada's Truth and Reconciliation Commission.
The commission found that 6,000 children died in residential schools, making it more deadly to attend the schools than to serve for Canada during WWII. Sexual abuse was also rampant — with nearly 38,000 claims of sexual assault.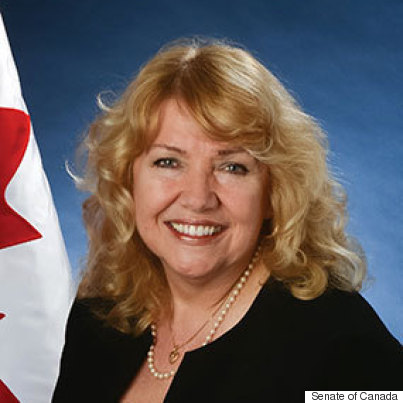 Senator Lynn Beyak says she won't step down from the Senate's committee on aboriginal peoples.
It's estimated that 150,000 children were taken from their families and forced to attend, according to the Truth and Reconciliation Commission's final report released in 2015.
According to CBC News, children were separated from their families for 10 months a year and were only allowed to send letters in English, which most of their families could not read. Some teachers and staff physically and emotionally abused the children.
Canada's first prime minister said that the purpose of these schools would be to make aboriginal people like "white men." It wasn't enough to teach indigenous children English, Sir John A. Macdonald said in 1879. A child had to be removed from family or else he or she would be "simply a savage who can read and write," he said.
Also on HuffPost