REGINA — A doctor says the injuries of a woman who died after falling 10 storeys through a Regina hotel's laundry chute suggest she probably went down feet first. But Dr. Shaun Ladham told an inquest into the death of Nadine Machiskinic that there is a possibility she went backwards and head first. Noah Evanchuk, lawyer for the woman's family, says that implies someone put her in the laundry slide. Machiskinic was found at the bottom of the chute at the Regina Delta Hotel in January 2015 and died in hospital.
Death was ruled accidental
Ladham initially ruled the death undetermined, but that was later changed to accidental. Evanchuk says he's concerned about that. "I do find it odd that there's been this level of tinkering," he said outside the inquest Tuesday. Evanchuk said he hopes the inquest will recommend that all changes to autopsy reports be documented. The report released last year on Machiskinic said she died of blunt force trauma to the head, neck and trunk consistent with a fall. Tests also showed she had drugs in her system. The inquest heard that two prescription pill bottles were found near her body.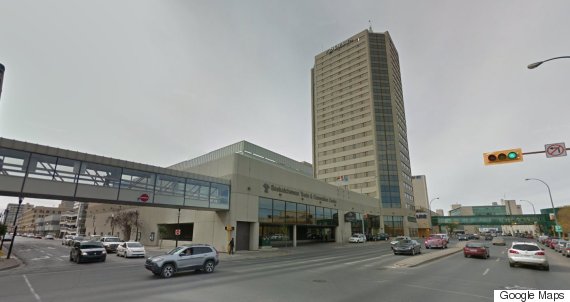 Nadine Machiskinic was found at the bottom of the laundry chute at the Regina Delta Hotel . (Photo: Google Maps)
The coroner ruled her death accidental, saying there was no evidence of foul play and no evidence of suicidal intent. Machiskinic's family has questioned how she fit through the chute door, which was 53 centimetres wide, and why it took 60 hours for police to start an investigation. The inquest heard Monday that there was only one guest on the 10th floor on the night Machiskinic died and none of her DNA was found in that room. (CJME)  
Also on HuffPost
REDress Project For Missing, Murdered Indigenous Women