The first feminist superhero arrived way back in 1940 when Wonder Woman left her all-female island to join future super friends Batman and Superman to complete DC Comics' holy trinity.
The Amazonian princess will soon be flying her invisible plane into another glass ceiling as she lands the first female-led film of the current superhero blockbuster boom. (Yes, we forgot about "Elektra" and "Catwoman" in the early-2000s. Haven't you?)
But while sexism remains a villain to be defeated on the big screen, that's no longer the case on the comic book pages that birthed all this in the first place. Superhero diversity has been increasing by leaps, bounds and Nazi-punches over the past few years.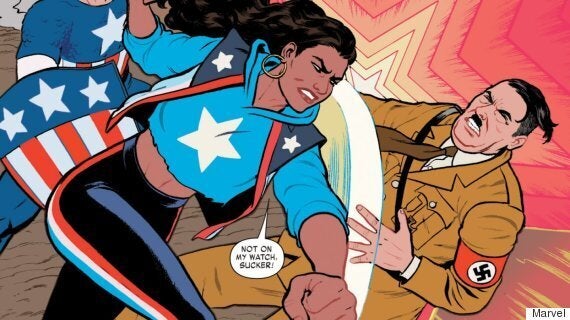 Back in 2010, Marvel had no ongoing female-led comics. Zero. But that soon changed as the publisher diversified its roster, which included solo books for new and old superheroes, all-female Avengers and X-Men books and female versions of Wolverine, Thor and Hawkeye.
According to Bleeding Cool's "Gendercrunching" series, as of January 2017 26.8 per cent of Marvel series were female-led while DC Comics was lower at 18.5 per cent, though that number was a record-high for the company — and then there's the world of indie comics.
So we've put together a list of incredible, amazing and uncanny comic books for kids (yes, this includes boys) featuring female leads, and increasingly female artists and writers as well.
(Oh, and if you have teens, might we also recommend the Archie horror comic Chilling Adventures of Sabrina, the '80s-set indie comic Paper Girls, cinematic spy comic Black Widow, and All-New Wolverine, featuring the grown-up girl from the recent "Logan" film.)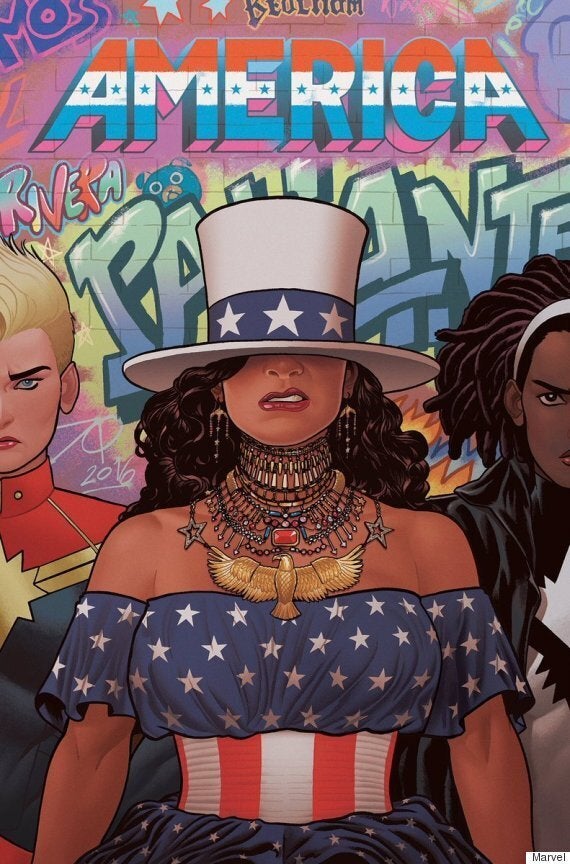 Marvel's newest female solo book hit comic shops in March, conveniently timed for women's history month. Though the original Miss America character debuted in 1944, this honourific-free reboot stars America Chavez, a queer Latina from women-only dimension the Utopian Parallel, and is written by queer Latina, Gabby Rivera.
She can fly, has super strength and speed, is invulnerable and can punch portals in the multiverse to travel between realities. The star-spangled superhero also punches out Hitler in the first issue, attends Sonia Sotomayor University and boasts a cover homage to Beyoncé's "Formation" video.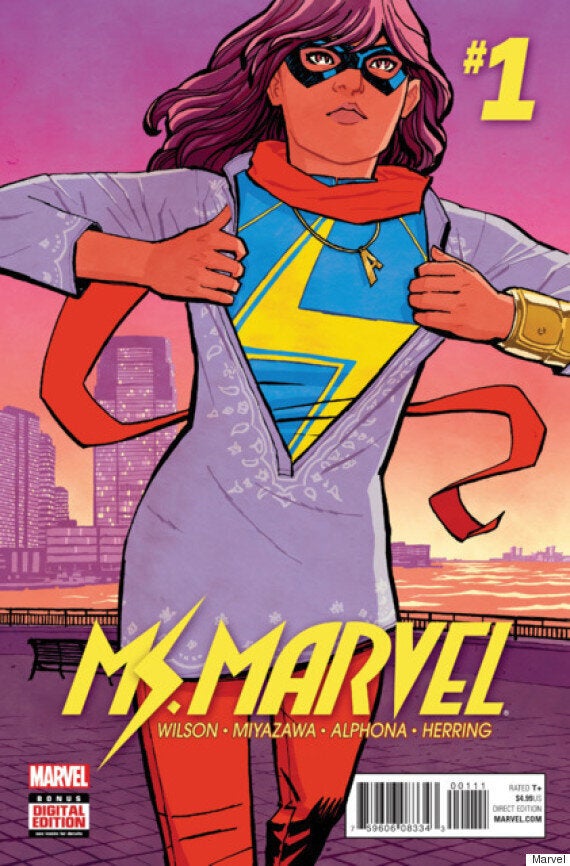 One of comics' most popular new characters is Kamala Khan, a charming Muslim teen shapeshifter from New Jersey. Ms. Marvel resembles early Spider-Man except instead of being a bullied nerd living with a widowed aunt, Kamala has to deal with being Muslim in America and the expectations of her devout Pakistani-American parents.
The critically-acclaimed comic created by Muslim female writer G. Willow Wilson has won multiple awards and the character's image has even adorned anti-Islamophobia protest signs.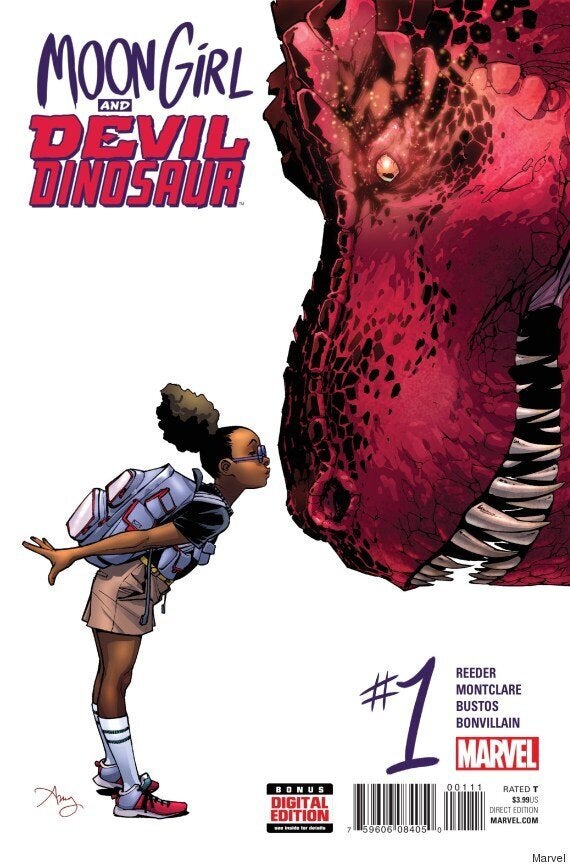 Moon Girl And Devil Dinosaur
The delightfully named comic book's delightful lead, the backpack-adorned inventor Lunella Lafayette, is also Marvel's smartest superhero despite being only nine years old. Devil Dinosaur, a Jack Kirby creation from the 1970s, is literally a bright-red T-Rex and the pair's adventures are great fun for younger readers, as is Natacha Bustos' adorable art style.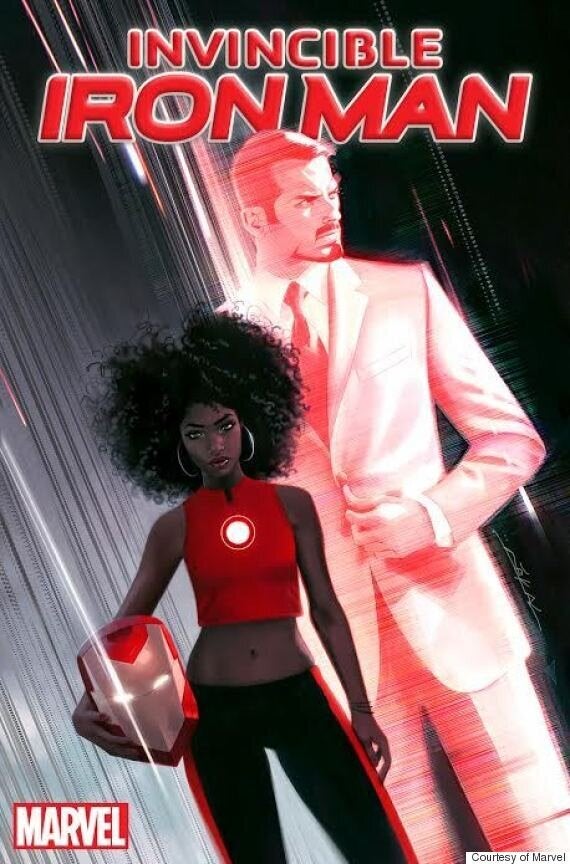 Speaking of Riri, the teen genius from Chicago who built her own Iron Man suit in her dorm has recently taken over for Tony Stark in the latest volume of the Invincible Iron Man comic.
She was created by Brian Michael Bendis who told Time that "when you have a young woman come up to you at a signing and say how happy she is to be represented in his universe, you know you're moving in the right direction."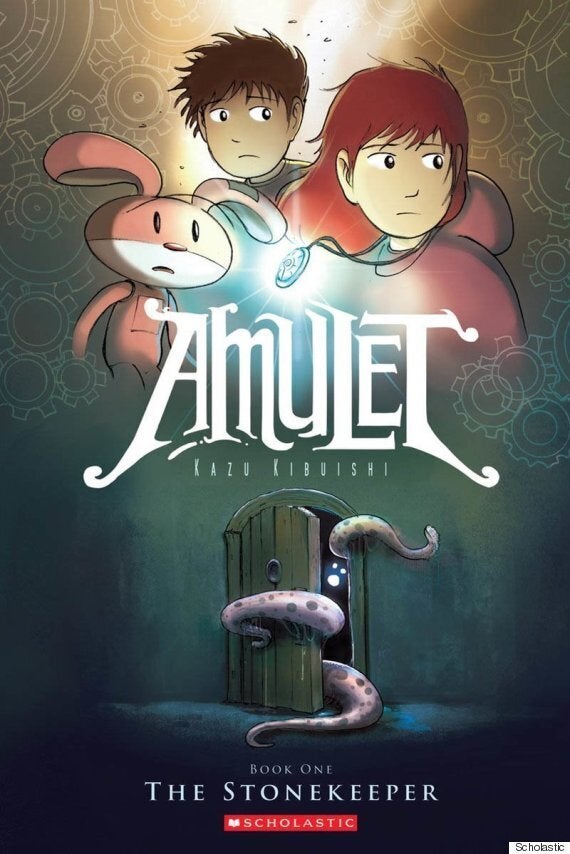 In Kazu Kibuishi's best-selling graphic novel series, 12-year-old Emily Hayes discovers the titular magical amulet and enters a steampunk-meets-Tolkien fantasy world where she must save her mom, defeat an evil elf king and stop a war with the help of her little brother, a rebel prince, a fox soldier and a pink robot bunny.
The engrossing tale gets increasingly epic but be warned, only seven of the nine books have been released since it began in 2008.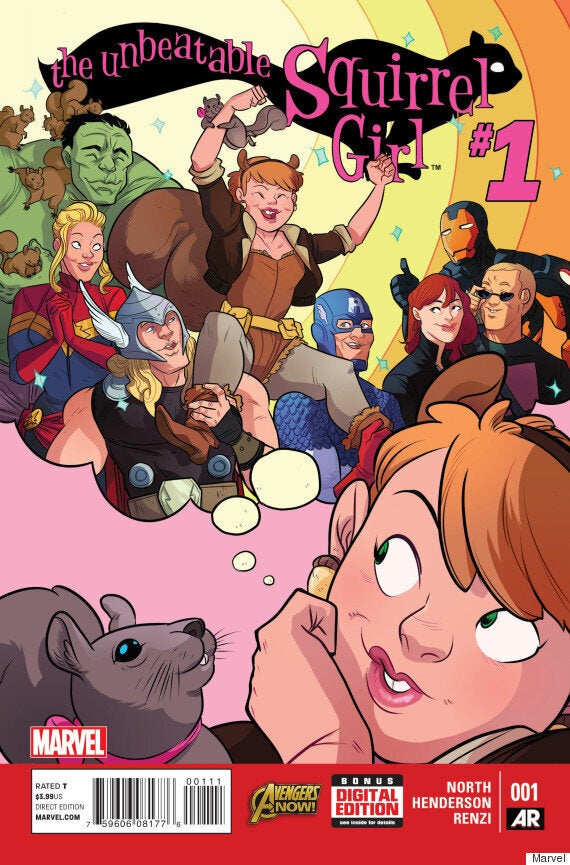 The Unbeatable Squirrel Girl
If you think superheroes are too self-serious, you don't know Squirrel Girl. Meet Doreen Green who boasts the proportional strength and speed of a squirrel, and a puffy tail to boot. But this Unbeatable new series is about her studying computer science at university while fighting crime on the side with her squirrel sidekick Tippy-Top.
The mood is silly comedy so it's great for younger kids while the Marvel inside jokes will add appeal for older readers and parental geeks. Also artist Erica Henderson draws Doreen like a human-shaped human, which is unfortunately rare in comics.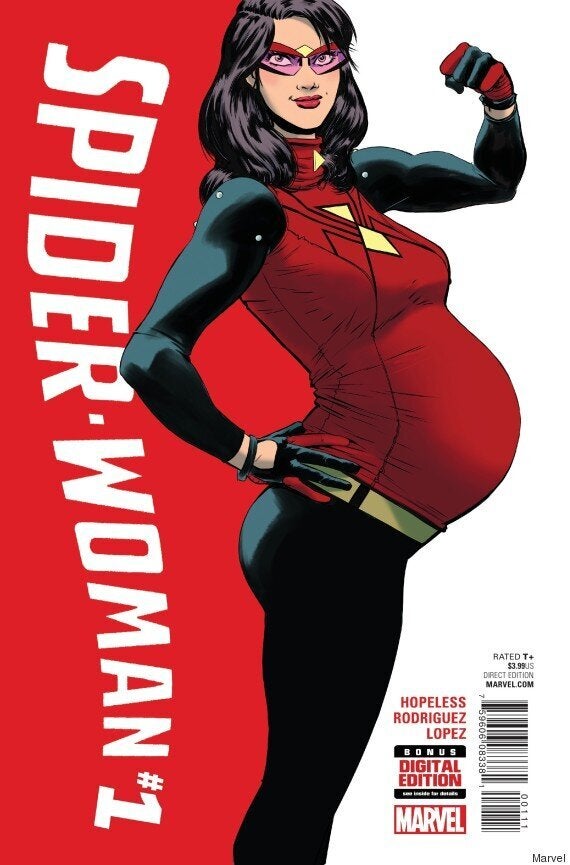 Though around since 1978, the latest Spider-Woman series breaks new ground by beginning with Jessica Drew very, very pregnant. The now-former Avenger gives birth a few issues in and has to balance single motherhood with her new, slightly safer job as a private investigator.
The book's basic premise is, as one Marvel exec told People magazine, "Aren't mothers the real super heroes?"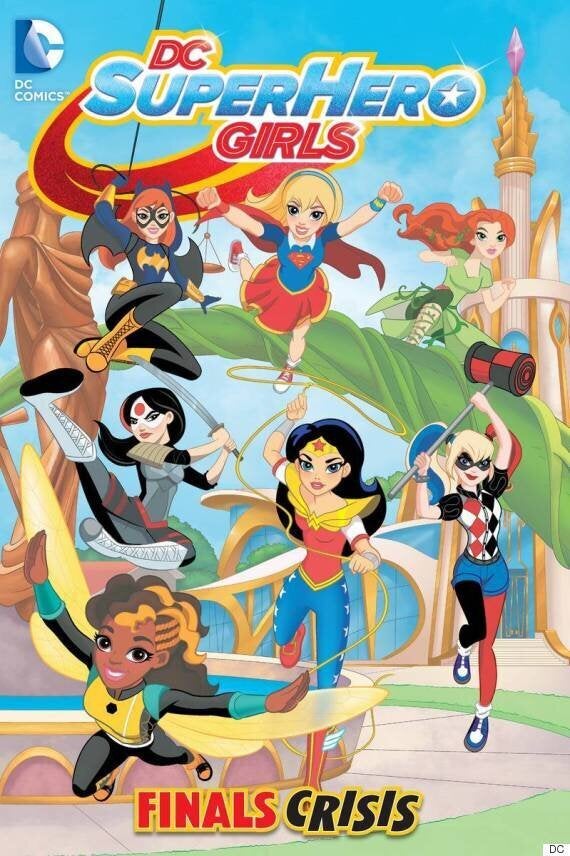 This series reimagines DC characters as teens attending Super Hero High with students ranging from well-known Wonder Woman, Supergirl and Batgirl to the more obscure Bumblebee, Katana and Cheetah to everyone's favourite semi-villainous BFFs, Harley Quinn and Poison Ivy.
The female-focused franchise has by now become a full-blown pre-teen phenomenon with action figures, Lego sets, books and a cartoon as well as the graphic novels.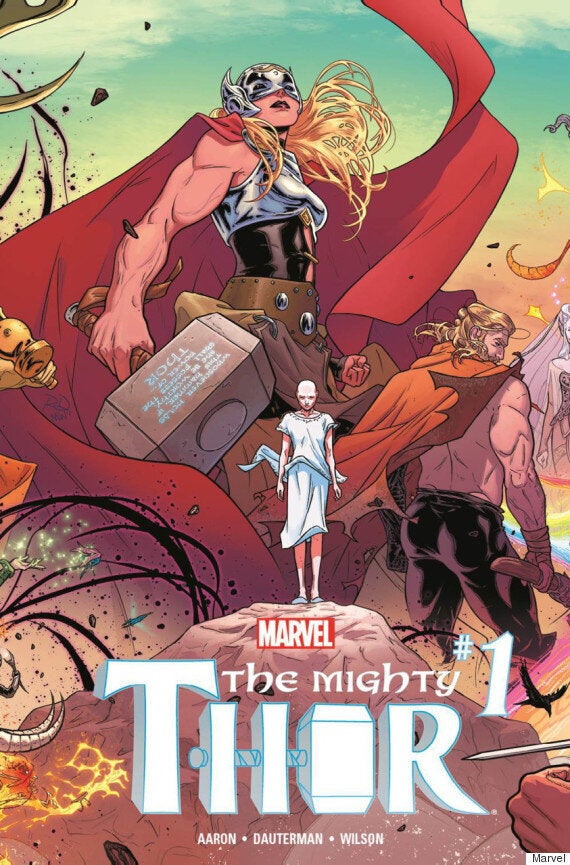 Remember Thor's girlfriend Jane Foster from the movies? Well, in the comics Foster is the Thor, having assumed Norse godhood after the blond original became unworthy and could no longer wield the magical hammer Mjolnir.
While the Goddess of Thunder is as powerful as her male predecessor, that's only with the hammer in hand. When she reverts to her human persona, Foster finds herself fighting a much different battle with breast cancer.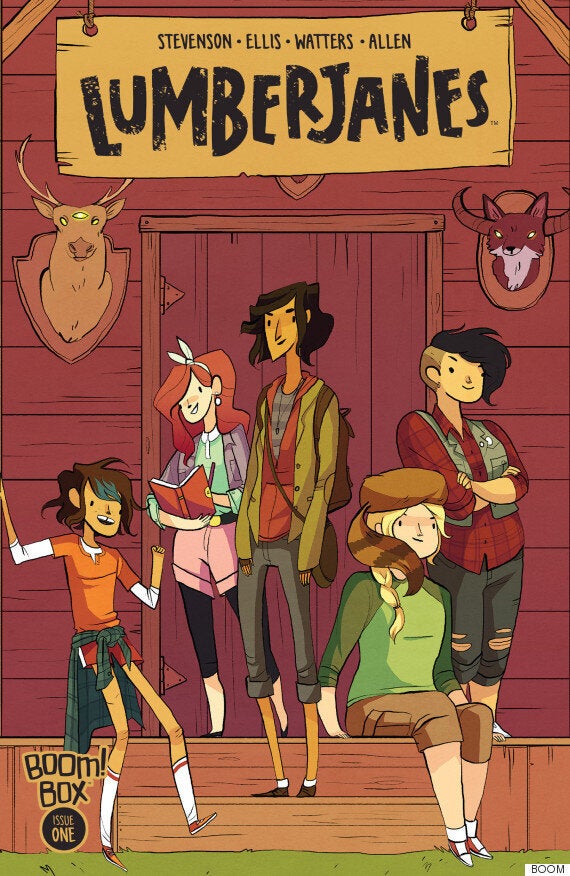 This award-winning indie comic from an all-female creative team began as a limited series but its instant popularity and acclaim soon extended the run indefinitely. The comedic and action-packed series revolves around the titular girls Mal, Ripley, Molly, April, and Jo — best friends and bunkmates who attend Miss Quinzella Thiskwin Penniquiqul Thistle Crumpet's Camp for Hardcore Lady Types, a summer camp plagued by monsters and assorted supernatural hijinks.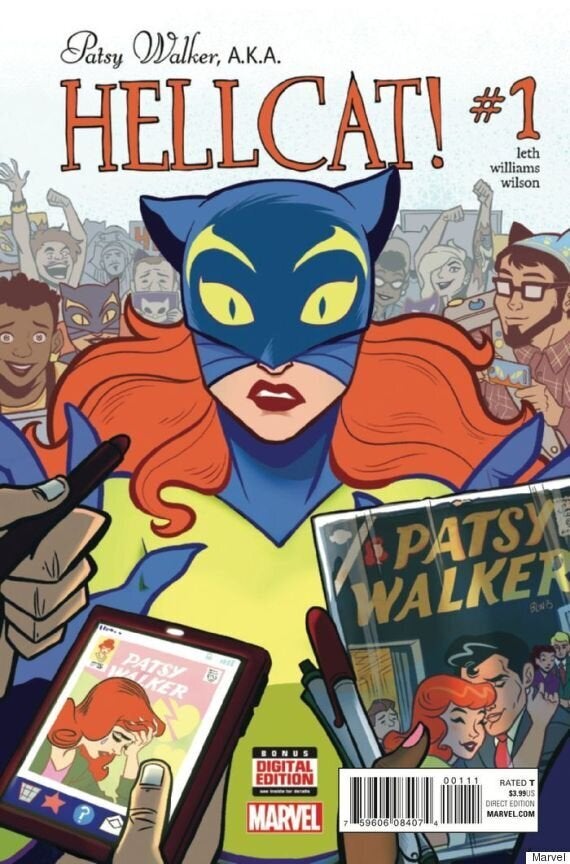 Patsy Walker, A.K.A. Hellcat!
This all-ages comic stars Patsy Walker, a character first introduced in 1944 who also appears on the very adult Netflix series "Jessica Jones." Dubbing herself Hellcat, Patsy's "powers include butt-kicking and butt-punching, which she learned on the moon, and more!"
Helmed by Marvel's only all-female creative team and inspired by both romance comics and Saturday morning cartoons, the soon-to-be ending series begins with Patsy laid off as an investigator for She-Hulk's law firm. Naturally, she starts a temp agency for other unemployed superheroes.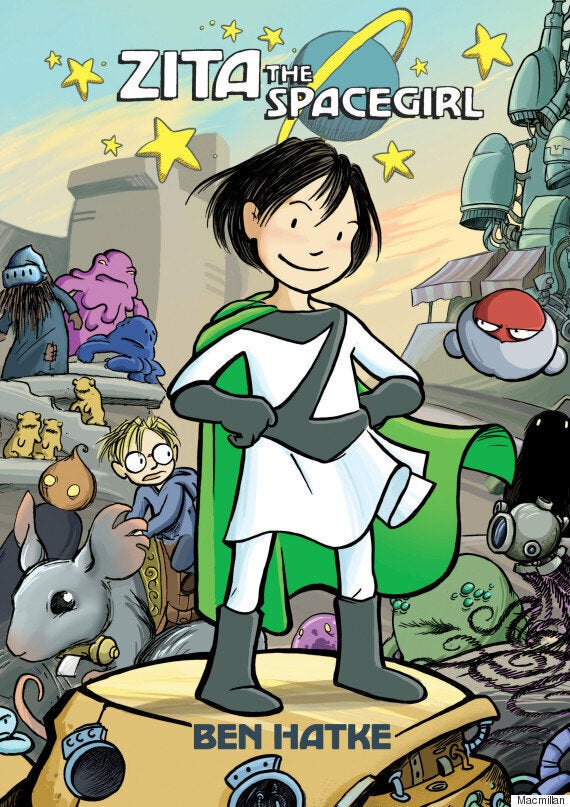 This sci-fi graphic novel trilogy began as a webcomic about an Earth girl, aliens, and robots before taking off as a print bestseller back in 2010. The story begins with young Zita going to a distant, monster-populated planet to rescue her best friend from a doomsday cult before taking unexpected turns. Get on board now before the upcoming animated film sends Zita's popularity into outer space.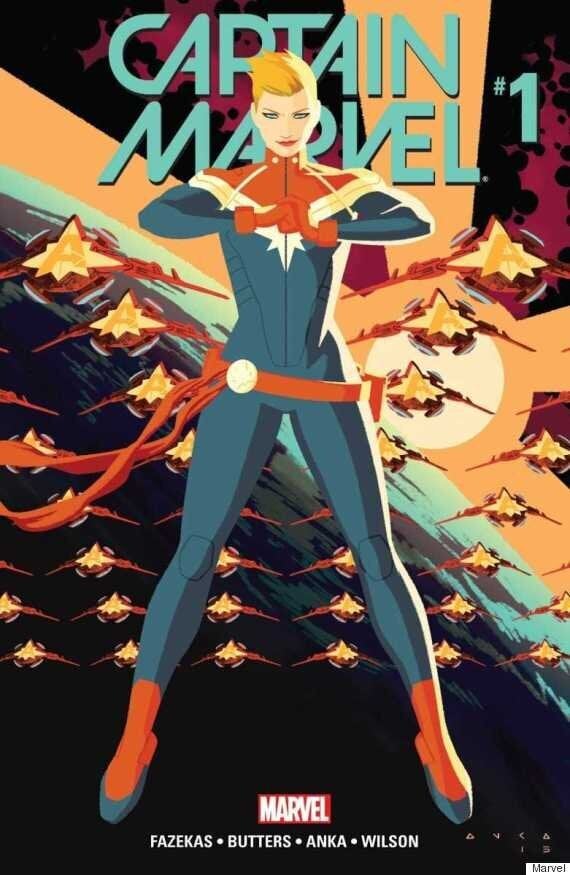 Carol Danvers started out as the original Ms. Marvel in the 1970s. Over the years she evolved into one of Marvel's most powerful superheroes, and will soon be helming the studio's first female-led film in 2019. She became Captain Marvel in Kelly Sue DeConnick's 2012 series that established her more prominent presence and the newest volume, by "Agent Carter" showrunners Tara Butters and Michele Fazekas, has her leading Alpha Flight and protecting Earth from extra-terrestrial threats.
This series ended last fall but the character returned a few months later with a new creative team led by bestselling YA novelist Margaret Stohl and a new title: Mighty Captain Marvel.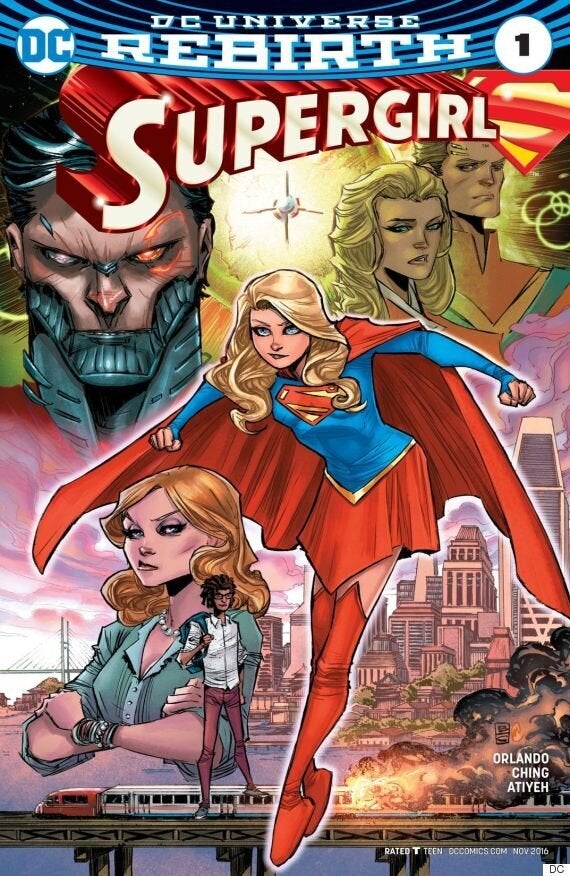 DC Comics has been rebooting their universe, which means that this new Supergirl comic starts fresh for new readers, and seems especially aimed at attracting fans of the hit CW show.
In this series, Kara Zor-El is only 16 and brand-new to the planet, so the comic explores her immigrant experience and lives up her classic motto: "Hope, help, and compassion for all."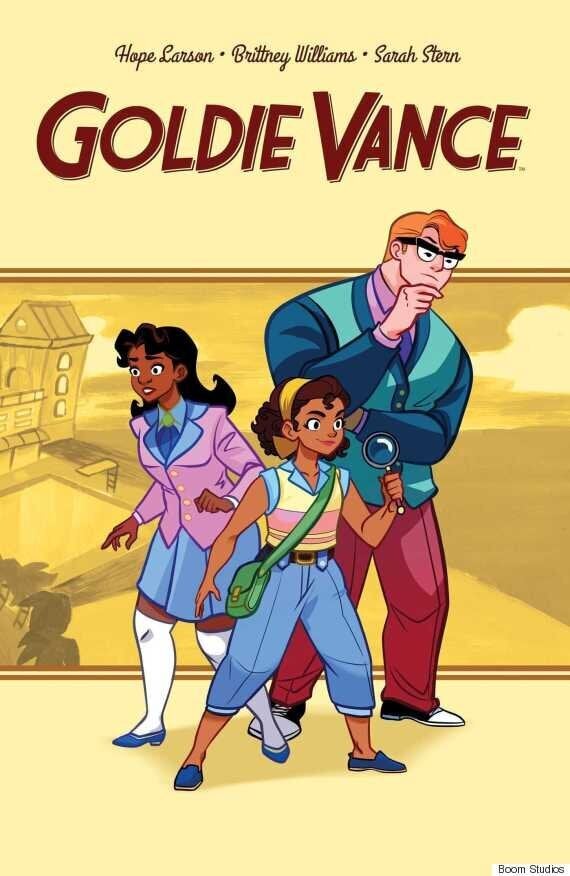 This 1960s-set girl detective comic by writer Hope Larson and artist Brittney Williams builds on the work of Nancy Drew and Veronica Mars to tell the tale of Marigold "Goldie" Vance, a 16-year-old sleuth who lives with her divorced dad in a Florida resort he manages while her mom works downtown as a live mermaid (which, by the way, is a real job in Florida). When not in school, Vance spends her time solving mysteries for her mentor, the hotel's in-house detective.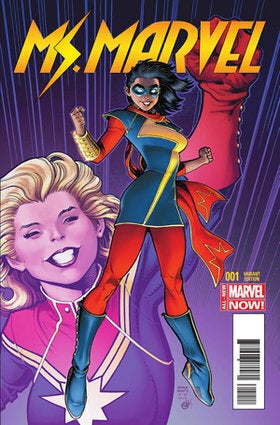 6 Unconventional Superheroes Who Have Broken Comic Book Stereotypes