We all know how easy it is to hide one's struggle with mental health and social media, in particular, makes it even easier to do so.
Thanks to things like flattering filters and good lighting, Instagram can help people look their best, even if they're feeling anything but, and one woman has taken to the social media platform to show just how easy it is to camouflage evidence that one is struggling with their mental health.
Mental health activist Ella Endi recently posted two side-by-side photos of herself on Instagram to show how simple it is to hide one's mental state on social media and pointed out why that's damaging for people who are struggling but feel pressured to show only their happy selves on Instagram.
In one of the images, Endi looks happy while sporting perfect makeup and an easy smile (paired with great lighting and a filter) but in the second image, her makeup is wiped off and smudged and she looks anxious — no filter is used.
"Filters don't just hide or enhance certain physical features — they also have the ability to completely wash away any evidence that someone is struggling with their mental health," she wrote on her Instagram post.
According to Endi, she took both of the photos after having a "rough day mentally."
"Every minor inconvenience stuck to me like glue and by nighttime, it all felt so heavy that I couldn't help but cry," she added.
And although she looked great in the filtered photo, Endi emphasized that she was feeling awful about herself.
"I look like I'm doing well there, but I absolutely wasn't," she wrote.
Even more importantly, she noted that people struggling with their mental health shouldn't be ashamed, nor should they feel that they have to hide what they're going through.
"These two photos taken in the same night tell totally different stories, so I just want to remind you that you don't need to hide your pain away from the world. If you're having a shitty day, you don't have to post a cute/happy selfie to keep up appearances. Reach out to a trusted friend, family member, or mental health professional for support when you need it. Asking for help doesn't mean you're weak — it means you're brave AF!"
#CanWeGetAHellYeah!
According to the Centre for Addiction and Mental Health, 1 in 5 Canadians experiences a mental health or addiction problem in any given year. And by the time Canadians are 40 years old, 1 in 2 have, or have had, a mental illness.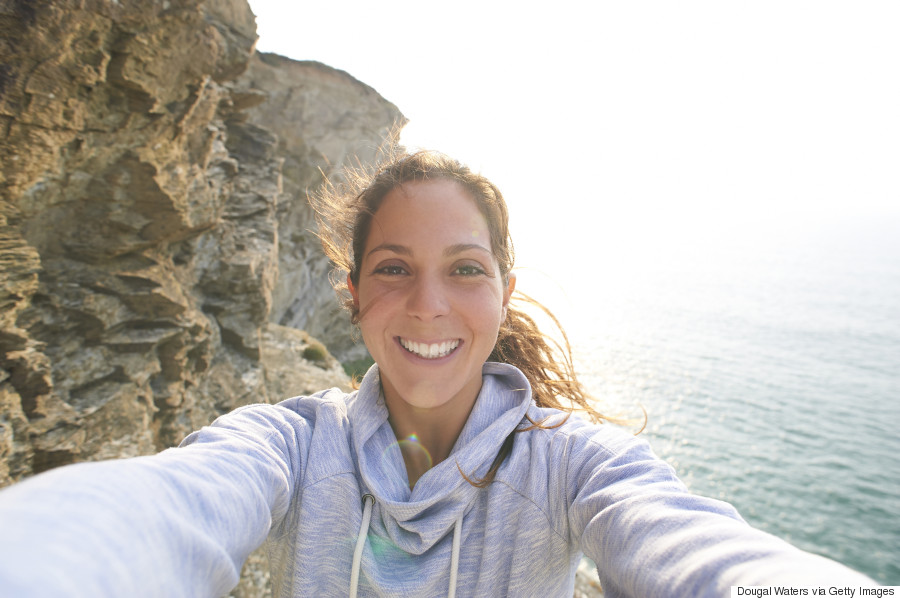 Unfortunately, even though mental illness is so prevalent, there's still a stigma attached to it, which is why some people are hesitant to ask for help.
"A mental health diagnosis is an intangible thing — we can feel it, but no one can see it," wrote Endi. "And that's a really dangerous aspect of these conditions because not only does it keep us from receiving the empathy we deserve, but it often allows us to hide our suffering."
According to a 2008 survey, just 50 per cent of Canadians would tell their friends or co-workers they have a family member with a mental illness, compared to 72 per cent who would talk about a cancer diagnosis. A whopping 42 per cent of Canadians were unsure whether they would socialize with a friend who has a mental illness and 55 per cent of Canadians said they would be unlikely to enter a spousal relationship with someone who has a mental illness.
If you or someone you know is struggling with their mental health, there are ways to get help. The Canadian Mental Health Association recommends the following:
Talk with supportive friends and family about your feelings
Talk to your family doctor
Connect with community mental health clinics or organizations
Call a help line
Learn more about mental health
Talk with a member or leader you trust from your faith or cultural group
Connect with others who have personal experience with a mental illness
Also on HuffPost
Ways Exercise Can Help Improve Your Mental Health