Just over a year ago, CBC comedian Rick Mercer paced around the graffitied alley that's become home to his signature rants and made a declaration.
"If [Donald] Trump becomes president and Kevin O'Leary becomes prime minister I want to leave the planet," he said on the March 8, 2016 episode of the "Rick Mercer Report."
Fast forward to late March 2017 and Trump is not only the U.S. president, but "Shark Tank" star O'Leary is one of the main contenders in the federal Conservative leadership race.
And if that wasn't enough, the former "Dragon's Den" star released a video Tuesday — mimicking Mercer's rants — in which he promises to slash the CBC's budget should he be elected prime minister in 2019.
"Ever since I got into politics, everybody's been calling me about the CBC," he says in the video, which lacks some of the more...dynamic camera angles featured in Mercer's rants.
"Why? Because I worked there for over 10 years, and I know where the rot is."
O'Leary notes that Canadians, particulary those in remote areas, want curated news programming both on TV and radio available in both official languages.
If @CBC was a real company they would be out of business overnight. I say, let's make them sing for their supper. https://t.co/q2pyEQBlXA

— Kevin O'Leary (@kevinolearytv) March 28, 2017
"French and English, right across Canada. You can put that on the Internet, too. The rest: we don't need it."
He claims he can save billions of dollars if the CBC "sings for its supper" and finds its own funding for non-news related programming.
"Think about NPR in the United States or PBS. 'If you like this show about a pony and a girl, no problem! Give me five bucks, you can see it again.'"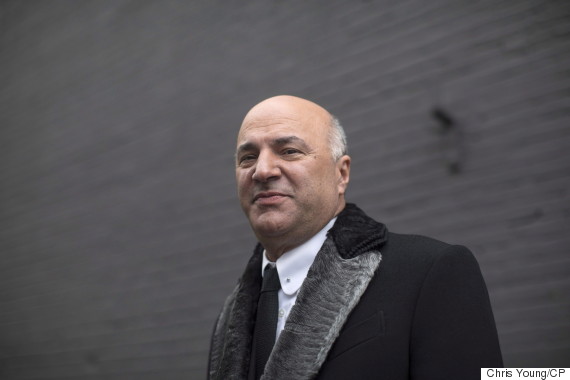 Conservative leadership candidate Kevin O'Leary says he can shave off "billions of dollars" off the CBC's budget if elected prime minister. (Photo: CP)
"Let thim do it that way. We can cut the budget from billions of dollars maybe to a few hundred million, and then give Canadians what they want: curated, good news, all around the world just like the BBC.
"The rest, we just let them sing for their supper."
O'Leary ends his video by bashing "wasteful" Prime Minister Justin Trudeau for missing all this "low-hanging fruit."
One of the Liberals' campaign promises in the 2015 federal election was to reinstate funding to the public broadcaster that the previous Conservative government had cut. Trudeau and co. delivered on that promise in their first budget last year, which pledged $675 million to the CBC over five years.
The CBC's funding has been a hot topic in the Conservative leadership race, though it has been dwarfed by other issues such as immigration and the recent influx of asylum-seekers crossing into Canada from the U.S.
"Ever since I got into politics, everybody's been calling me about the CBC. Why? Because I worked there for over 10 years, and I know where the rot is."
— Kevin O'Leary
Late last year, Tory leadership hopeful Kellie Leitch declared that she would "dismantle" the CBC should she become prime minister, while her challenger Maxime Bernier said he would "refocus" the broadcaster's mandate.
The Conservatives choose their next leader in May.
Also on HuffPost
Conservative Leadership Candidates