The children's book is about a boy named Jacob who loves to play dress-up. He wants to wear a dress to school, but the other kids tease him for wearing "girl clothes."
"These lessons found in the Jacob's New Dress and My Princess Boy and other transgender curriculum are not appropriate for any child whose parents support traditional family values."
Additionally, Fitzgerald argued that "the book is meant as a tool of indoctrination to normalize transgender behaviour. I think a lot of parents would object to that."
Insert major eye-roll here.
As a result, the book has been banned from Charlotte-Mecklenburg Schools (CMS), which is one of the largest public school districts in North Carolina, The Washington Post reports. Jacob's New Dress has now been replaced with a book about a crayon in the curriculum. (Sigh. Why can't they have both books?)
In a statement, Superintendent Ann Blakeney Clark said: "CMS is committed to safe school environments where all students are empowered with the tools they need to prevent, detect and report harassment and bullying. The initial first-grade book selection, which focuses on valuing uniqueness and difference, has been replaced due to some concerns about the book."
"The idea that a book can turn someone gay or transgender is bizarre to us. Reading a book can't turn you gay," Sarah told the Charlotte Observer. "If a white kid reads a book about Martin Luther King Jr., will they become black? This book is about a little boy who wears a dress, something outside of traditional gender roles, much like the idea of a girl wearing pants was 100 years ago. It's about following your heart."
The Hoffmans' book is an important one not just because it breaks gender roles, but because it teaches kids about accepting those who are different from them.
On Twitter, many shared their disappointment and disbelief over the ban.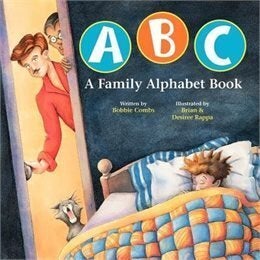 Gorgeous Kids' Books About Same-Sex Families