Sen. Murray Sinclair offered a powerful response Tuesday to Canadians who wonder why indigenous people don't just "get over" the trauma of residential schools.
Anna Maria Tremonti, host of CBC's "The Current," asked the former chief commissioner of the Truth and Reconciliation Commission during a public forum in Ottawa on missing and murdered indigenous women what he would say to people who pose that question.
"My answer has always been: Why can't you always remember this?" Sinclair said.
"Because this is about memorializing those people who have been the victims of a great wrong. Why don't you tell the United States to 'get over' 9/11? Why don't you tell this country to 'get over' all the veterans who died in the Second World War, instead of honouring them once a year?"
"Why don't you tell your families to stop thinking about all of your ancestors who died? Why don't you turn down and burn down all of those headstones that you put up for all of your friends and relatives over the years? It's because it's important for us to remember. We learn from it."
"And until people show that they have learned from this, we will never forget, and we should never forget, even once they have learned from it, because this is part of who we are. It's not just a part of who we are as survivors and children of survivors and relatives of survivors, it's part of who we are as a nation. And this nation must never forget what it once did to its most vulnerable people."
The true number of children who died in residential schools will likely never be known, but according to the Truth and Reconciliation Commission, 3,201 confirmed deaths were reported.
"Until people show that they have learned from this, we will never forget."
Sinclair and fellow senators have been dealing with the backlash to comments from Sen. Lynn Beyak, who said earlier this month that "good deeds" and "remarkable works" on the part of well-meaning residential school officials have been ignored in favour of more negative reports.
She made her remarks during a Senate debate on the rising number of indigenous women in Canadian prisons and reiterated her defence in a Monday interview.
Beyak sits on the chamber's aboriginal peoples committee, and Conservative Senate leader Larry Smith told The Canadian Press he will look at whether she should be removed, amid calls for her to voluntarily resign.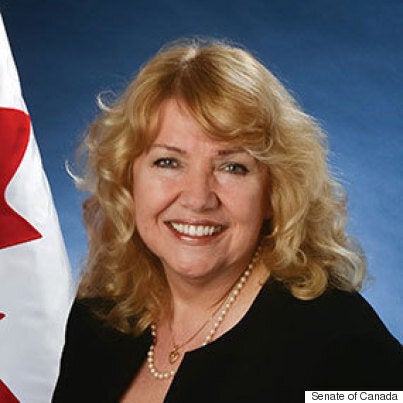 Indigenous leaders in northern Ontario and Manitoba condemned her comments.
"Her unparalleled praise of residential schools and smears of all First Nation leaders is not acceptable in 2017,'' Sheila North Wilson, the grand chief of an organization that represents First Nations in northern Manitoba, told CP.
After her comments on residential schools to the committee, Sen. Sinclair told Beyak he was a "bit shocked."
"I am a bit shocked, senator, that you still hold some views that have been proven to be incorrect over the years, but, nonetheless, I accept that you have the right to hold them," he said.
The response from other senators has been mixed. Some have championed her right to free speech while others called her remarks unhelpful.
The Anglican Church of Canada, one of the denominations that ran residential schools, wrote an open letter to Beyak, saying that while there were "glimpses of good" in the schools, that "the overall view is grim. It is shadowed and dark; it is sad and shameful."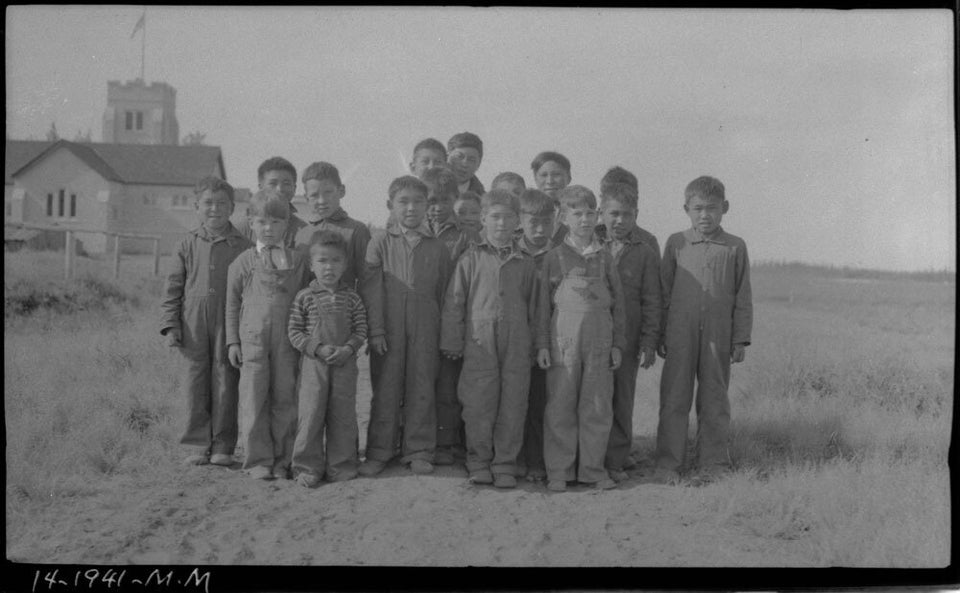 Residential Schools: A Photo History