Canada's economy matched its fastest pace of growth in nearly six years in January, expanding 0.6 per cent in the month, Statistics Canada reported Friday.
That was roughly double what economists had been expecting, and it ties the 0.6-per-cent growth rate seen in June, 2016. Those two were the strongest months of growth for the economy since July, 2011, when Canada was bouncing back from the global financial crisis.
Based on the new numbers, economist Nick Exarhos of CIBC said he expects economic growth for the quarter to clock in at 3.5 to 4 per cent — one of the fastest rates of growth seen in recent years.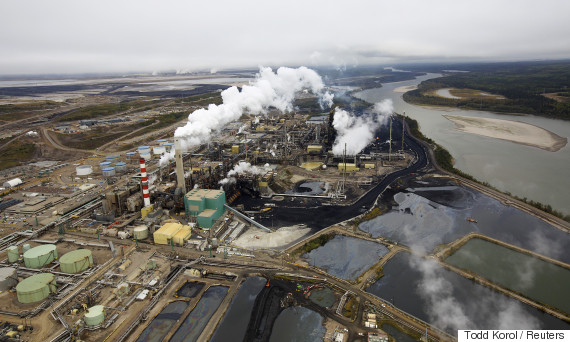 The Suncor oilsands processing plant on the Athabasca River near Fort McMurray, Alberta, September 17, 2014. A strong rebound in oil production helped to Canada to one of its fastest rates of economic growth in recent years in January. (Photo: Reuters/Todd Korol)
"The hits just keep on coming," wrote TD Bank senior economist Brian DePratto. "Although it is still early days and risks abound, signs are pointing to an economy that looks increasingly poised to shake off the setbacks of recent years."
Among those setbacks were the oil price collapse, which led to a recession in energy industry-dependent provinces. StatsCan's report Friday showed the mining, oil and gas sector expanded a solid 1.9 per cent in the month.
But growth was widespread, with manufacturing recording a 1.9-per-cent expansion and service-producing industries expanding 0.4 per cent.
The rapidly-growing economy has some observers wondering whether the Bank of Canada may start looking to raise interest rates, a move that could put pressure on Canadian households, which are the most heavily indebted among the G7 economies.
But DePratto noted that Bank of Canada Governor Stephen Poloz is still sounding dovish about the state of Canada's economy.
"During a public appearance, the governor continued to point to sizeable economic slack in the Canadian economy, and also noted that Canada has seen a few 'false starts' in recent years," DePratto wrote. "All told, we remain of the view that the monetary policy interest rate is not likely to be raised from its current 0.5 per cent level until late next year."