Following recommendations from a Health Canada standing committee, the government implemented a widespread ban today on juice boxes in public places.
"It's been found time and again that the greatest source of sugar in any child's diet is that brightly coloured box in their lunchbox," Health Canada spokesman Martin Wetrag told The Huffington Post Canada. "So the government made the only logical decision — to stop juice boxes from coming anywhere near schools, parks or other places families gather."
According to a press release, the ban includes stadiums, museums and recreation centres, which are required to immediately cease selling the offending beverages. And yes, there is a plan in place to prevent parents from sneaking them in undetected.
"If we find that any families are trying to bring juice boxes into a public space, they'll get a warning. But if it happens again, they'll be suspended from the attraction for three months," explains Wetrag.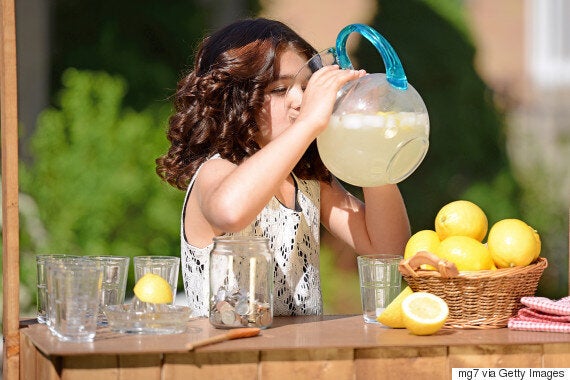 "We understand that sometimes they're the only things that make your kids happy, but we need a zero-tolerance policy on this to eliminate these toxic drinks from our children's diets."
Parents immediately took to Twitter, trying to find ways around the new regulation:
Meanwhile, some wondered why it took so long to come to this decision:
And others posted homages to juice boxes, bidding them farewell in a variety of ways:
It'll take some adjustment, to be sure, but we feel fairly confident Canadian kids will soon learn to love water just as much as they once loved juice. It's for their health, after all.
HAHAHAHAHAHAHAHA .... HAPPY APRIL FOOL'S DAY!
Can you imagine? Would it even be worth leaving the house? The juice box stays. Long live the juice box.