Evelyn Garcia via Getty Images
Canada is full of natural wonders, with jaw-dropping attractions found in every corner of our home and native land. There are the beauties that thousands flock to each and every season -- from the fabulously frothy rolling waters of Niagara Falls to the magnetic neon glow of the Northern Lights -- but there are countless other natural sights to consider. Whether you're combing the Alberta Badlands or gazing upon a mind-bending Maritime waterscape, these lesser known, but equally eye-popping attractions are full of stories waiting to be uncovered. Here are five, presented in partnership with the new MINI Countryman, a sports utility vehicle equipped for rough terrain.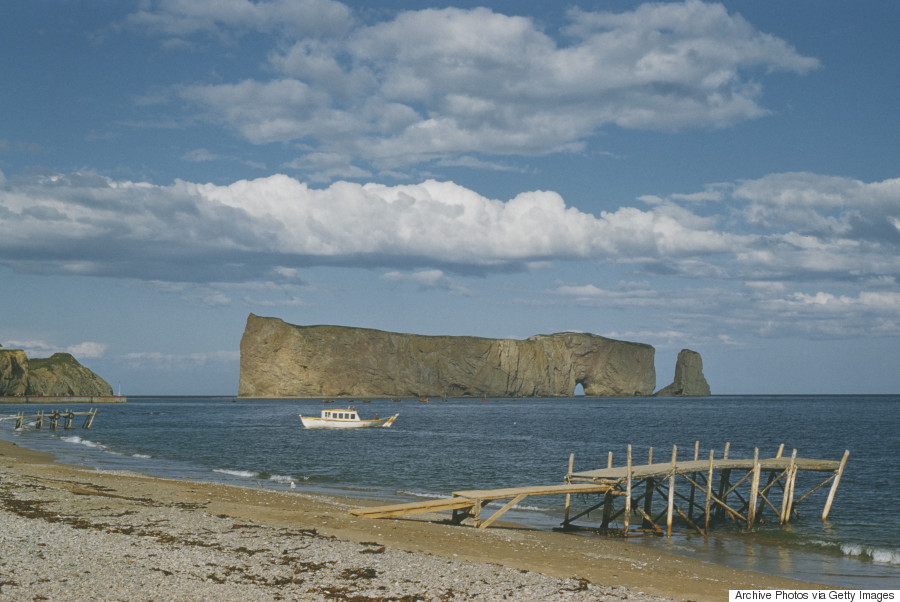 1. Percé Rock
Towering above the surface of Quebec's Gulf of Saint Lawrence, Percé Rock (or "pierced rock") is one of the world's largest natural arches. Named Percé by 17th century explorer, Samuel de Champlain, the impressive limestone rock formation is missing a large section because of erosion which makes it look as if it had been pierced by a giant needle.
While you won't be able to access Percé's highest point, the sight is still breathtaking from the ground. Guided tours also showcase fossils and birds that can be found near the formation.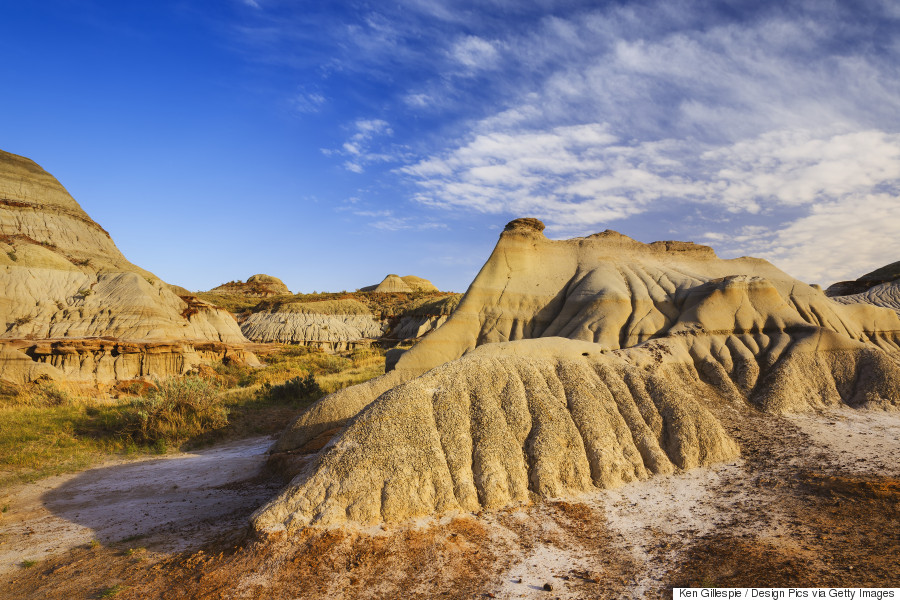 While Canada's especially famous for its geese and moose, dinosaurs ruled Alberta's grounds in prehistoric times. Stop by the city of Brooks and visit the Dinosaur Provincial Park, where some of the continent's richest deposits of dinosaur bones have been discovered. Listed as a UNESCO World Heritage Site, you can even participate in a potentially talon-revealing fossil dig.
The region is a geographical marvel -- its wide canyon landscape of mushroom-shaped Hoodoo rock formations will take your breath away.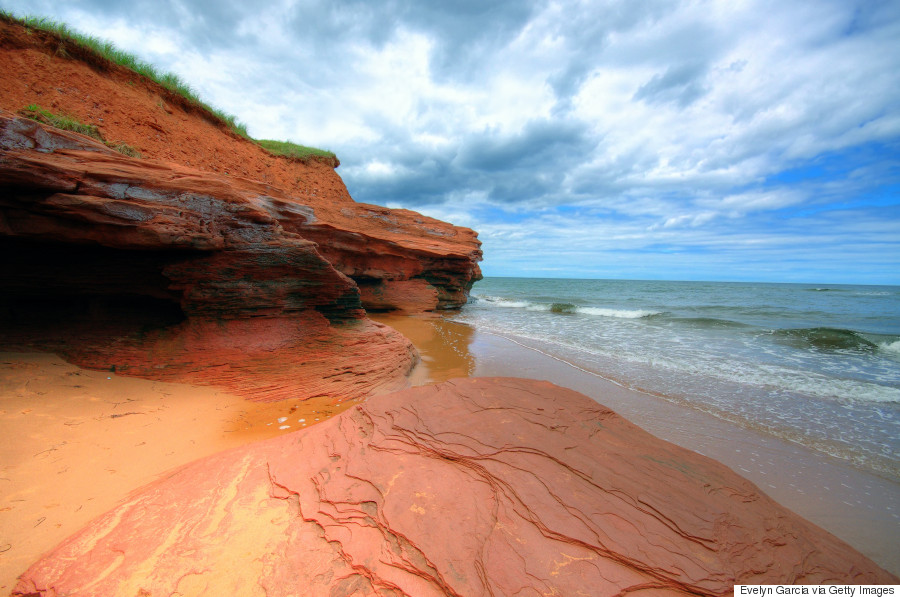 3. The Red Sand Beaches of PEI
What could be more satisfying after a long car ride than spending your time at the beach? How about sinking your toes in the crimson-red sand of Prince Edward Island's Red Sands Shore region. Whether you're exploring the creeper frog-populated grounds of Crapaud or the cottage community of Argyle Shore, you're in for a rosy experience. Pun intended.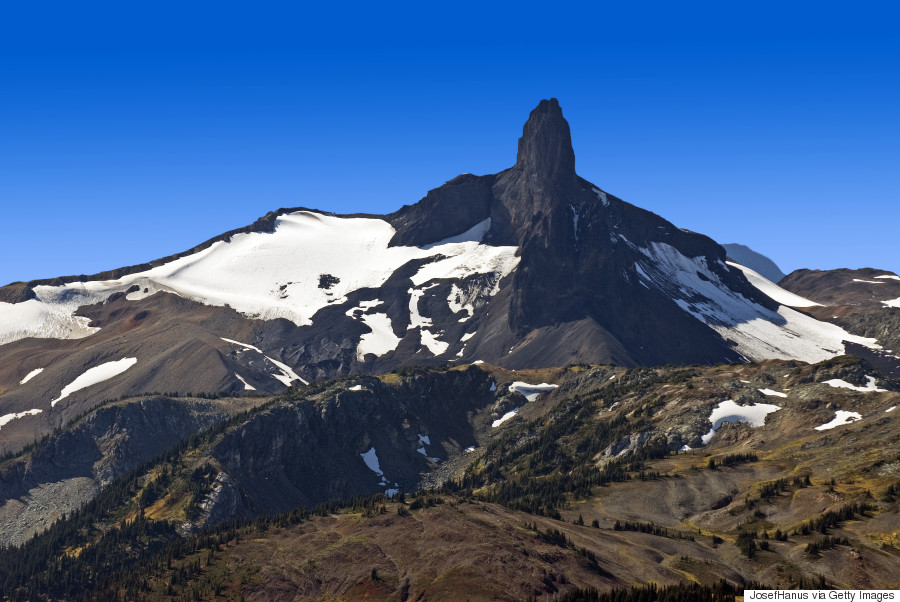 4. B.C.'s Black Tusk Volcano
Sports and nature fans often head to Whistler to seek adventure, but one of the region's lesser known hot spots is Black Tusk -- a deactivated volcano.
Resting within Garibaldi Provincial Park, just south of Whistler, the jagged spectacle stands an approximate 2,320 metres above sea level. The Squamish people refer to the massive Black Tusk as the "seat of thunder," where the legendary Thunderbird would perch. The mountain's coloring is said to have been caused by the creature's lighting strike. Legend or not, it's one of B.C.'s most breathtaking ranges.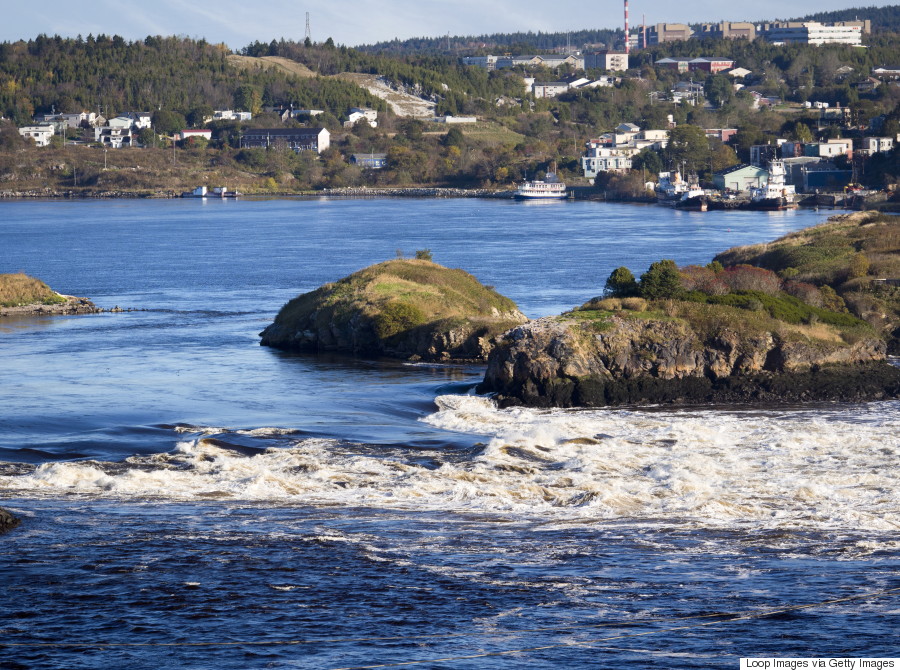 One of Canada's most fascinating phenomena is New Brunswick's Reversing Rapids. As the name implies, a collision between waters from the Bay of Fundy and the Saint John River manages to disrupt regular flow by reversing the the current. While the waters themselves are notoriously dangerous to navigate, you can take a closer look at the natural wonder from a public viewing spot on New Brunswick Route 100's Reversing Falls Bridge.
Visit these awe-inspiring locations by travelling in a vehicle like the MINI Countryman. It's equipped for rough terrain, has a stylish exterior and is more spacious than ever. Uncover the stories of Canada's forgotten wonders and learn more here.