"Ghost in the Shell" was expected to be a box office hit, considering the fact that it's based on Masamune Shirow's popular Japanese manga series of the same name and stars A-lister Scarlett Johansson. However, the big-budget film completely bombed on its opening weekend.
The film, which cost about US$110 million to make, only earned a measly $19 million in North American box offices over the weekend, Variety reports.
And what's even more shocking is that the film was beat out by the debut of "The Boss Baby," an animated feature about a talking infant, and "Beauty and the Beast," which was first released three weeks ago. The films earned US$49 million and US$48 million, respectively.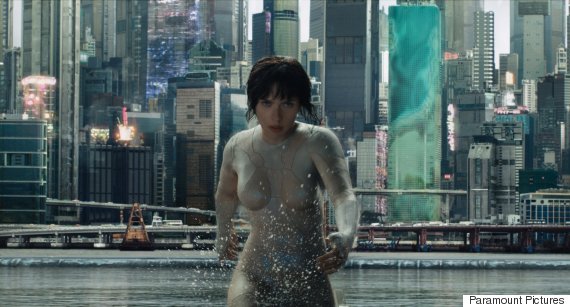 Scarlett Johansson as Major, the Japanese protagonist in "Ghost in the Shell."
So what went wrong? According to Paramount's domestic distribution chief Kyle Davies, it had to do with the film's casting controversy.
"We had hopes for better results domestically. I think the conversation regarding casting impacted the reviews," Davies admitted to CBC. "You've got a movie that is very important to the fanboys since it's based on a Japanese anime movie. So you're always trying to thread that needle between honouring the source material and make a movie for a mass audience. That's challenging, but clearly the reviews didn't help."
"Ghost in the Shell" has been under fire ever since it was announced that Scarlett Johansson would play the lead Japanese character, Major Motoko Kusanagi, last year. Since then, many have called out the film for whitewashing.
Additionally, last month Paramount Pictures' attempt to promote their film with a meme generator completely backfired as users decided to use the tool to troll the movie instead. Not only did viewers create memes to call out whitewashing in both the film and Hollywood in general, but also to criticize Johansson, who claimed she took the role as a feminist move.
The Ghost in the Shell Website https://t.co/eqy8CpndC6 has a meme maker of sorts where anyone could "become Major" so I had some fun.... pic.twitter.com/EadKs04H9a

— VzA (@ValerieComplex) March 11, 2017
Last week, the 32-year-old actress reiterated her stance during an interview with "Good Morning America."
"To be able to have the studio back something like this as an actor... as a woman, it's rare," she said. "I think this character is living a very unique experience, in that she is human brain in an entirely machinate body. She's essentially identityless... I would never attempt to play a person of a different race, obviously."
Unfortunately, "Ghost in the Shell" couldn't hide from its controversies, which ended up directly impacting its reviews.
Speaking about the film's backlash, Megan Colligan, Paramount's marketing and distribution head, told Variety: "It was a small, but vocal group. It had some impact, but it was more of the impact overall on reviews. I think people are becoming more vocal on these types of issues. I haven't worked on many large-scale action movies that have a female lead, so I wish it had been embraced more."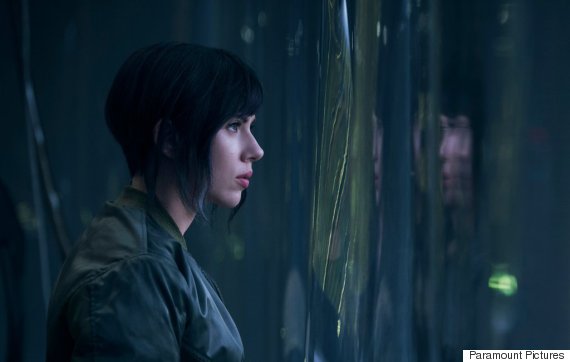 "Ghost in the Shell" is not the first film to cast white actors in Asian roles and get flack for it, but it does appear to be the first to really feel the negative effects of doing so.
However, it appears Netflix's new movie "Death Note" might be next. The film is also based on a popular Japanese manga series of the same name and was accused of not only whitewashing, but of westernizing its characters. As a result, a petition to boycott the film has now been signed by more than 15,000 people.
So will Hollywood ever learn from its whitewashing mistakes? Only time will tell.
Also on HuffPost