Whitney Port, a woman best known for her roles in reality TV hits "The Hills" and "The City," announced her pregnancy via her blog in February, as a woman who runs a lifestyle brand is wont to do. But what we (honestly) didn't expect was a dose of all-too-real statements from the soon-to-be-mama that express what so many other moms have felt.
In an Instagram post that kicked off a mini documentary series her husband, Tim Rosenman, is filming, Port lays down the truth with no holds barred.
"I love my baby but I hate my pregnancy," she declares, followed by, "Is that bad?"
It's a sentiment moms everywhere can relate to, and one that, in our opinion, needs a little more airtime against the blissful images of a pregnant lady rubbing her baby with delight.
Between side effects from the hormonal changes happening in your body (why did no one mention the gas?) to the physical transformation that is undoubtedly for a good cause, but can still be shocking and uncomfortable, there's plenty to dislike about pregnancy, and it's high time more people said it without shame.
Kristen Bell, now a mom of two, expressed similar feelings during her first pregnancy, telling Flare in 2013, "I kept saying to [husband] Dax in all sincerity during my pregnancy, 'I just don't know how I'm going to like her as much as I like the dogs.' I was being serious."
Port, who was one of the more down-to-earth characters on her reality TV shows, must be experiencing some deja vu with this filming (which will be on her YouTube channel each week), but we certainly appreciate her opening up to others.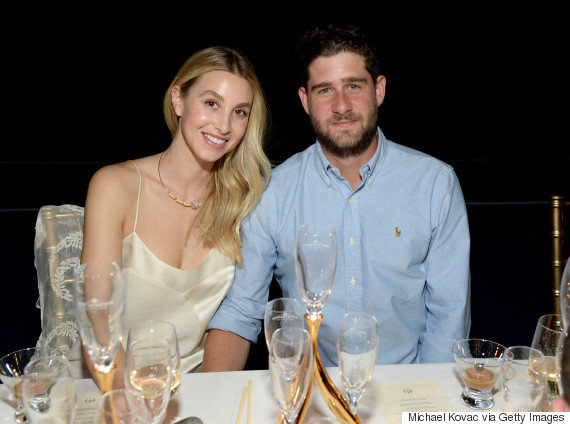 Whitney Port and husband Tim Rosenman attend The Moet and Chandon Inaugural 'Holding Court' Dinner on March 19, 2016 in Indian Wells, California.
"Hi everyone, I felt extra shitty this morning, so Timmy decided to set up a camera, put it at the foot of my bed, so I could share with you all of the terrible things that are going on with me and my pregnancy," Port says with an unapologetic laugh. "Just how I'm dealing with the whole process."
We'll be watching and rooting for you to keep telling the truth, Whitney.
Also on HuffPost
T-shirts For Pregnant Moms With A Sense Of Humour