PORT COQUITLAM, B.C. — The mother of a British Columbia teenager who took her own life after enduring cyberbullying says it's "just surreal" that the Dutch man charged in her daughter's case has been approved for extradition to Canada.
"Today is my birthday and this is the best birthday present ever," Amanda Todd's mother Carol Todd said from her home in Port Coquitlam.
The Dutch Supreme Court has approved the extradition of Aydin Coban. The RCMP laid charges of extortion, importing or distributing child pornography, possessing child pornography and child luring against the 38-year-old in 2014, two years after Amanda Todd, who was 15, died by suicide.
None of the allegations have been tested in a Canadian court.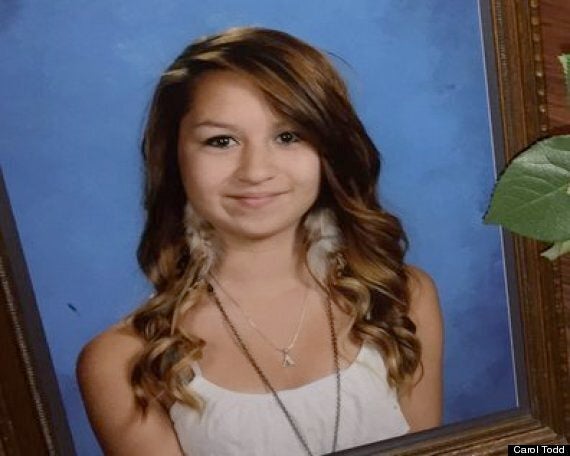 It was not immediately clear when Coban would be sent to Canada. His extradition must be approved by the Dutch security and justice minister.
Coban was sentenced to 10 years and eight months in prison last month by a Dutch court in a separate case. The court in the Netherlands convicted him for fraud and blackmail via the Internet for cyberbullying dozens of young girls and gay men.
Judges gave him the maximum possible sentence "because of the devastating consequences his behaviour has on the young lives of the girls.'' He was accused of abusing 34 girls and five gay men, behaviour the court called "astonishing." In some cases, the abuse lasted years.
He is appealing the court ruling and that process could also take months to complete.
Coban's lawyer did not immediately respond to an email seeking comment.
Dutch privacy laws identify man as Aydin C
Under Dutch privacy laws, the man at that trial was only identified as Aydin C. However, an Associated Press story from the Netherlands on Tuesday reported Aydin C. is the same man charged in the Amanda Todd case
If the case related to Amanda Todd is heard in a Vancouver-area courtroom, Carol Todd said it has the potential to change the way authorities fight cyber crime by paving the way for alleged perpetrators to be extradited.
She urged anyone who believes they are being victimized by a cyberbully to report it to police.
"Things can be done. When you hear 'We can't find the person, they are hiding behind barriers online,' we know now that isn't always the case. There are ways to dig deeper and find perpetrators," she said.
Case brought cyberbullying to forefront
Amanda Todd brought cyberbullying to mainstream attention by posting a video on YouTube in 2012 in which she told her story in a series of handwritten signs, describing how she was lured by a stranger to expose her breasts on a webcam.
The picture ended up on a Facebook page made by the stranger, and she was repeatedly bullied, despite changing schools. She took her own life weeks after posting the video.
With files from The Associated Press