Facebook is cracking down on so-called "revenge porn" and announced Wednesday it has added tools that make it easier for users to report the practice.
Facebook says it can now prevent intimate images from being shared on Facebook, Messenger and Instagram — by allowing users to specifically select a picture as a "nude photo of me" in the "Report" tool.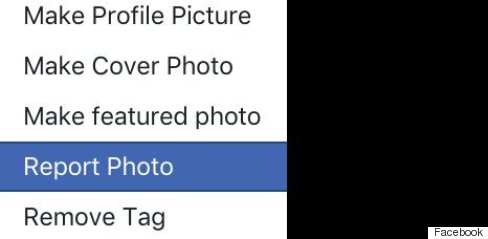 Photo-matching technology will help thwart further attempts to share or re-upload the image on Facebook, Instagram and Messenger, Facebook said in a press release.
"If someone tries to share the image after it's been reported and removed, we will alert them that it violates our policies and that we have stopped their attempt to share it."
Facebook has enabled image reporting for a while, but the company's Global Head of Safety, Antigone Davis, told TechCrunch that the language is now "very specific to these types of intimate images."
People who post or attempt to share revenge porn may also see their accounts disabled, the company said in a press release.
The move is being applauded by groups concerned with cyber rights and safety.
BREAKING: @facebook will now use a photo-matching tool to block previously uploaded #revengeporn. Proud to have advised FB on this! https://t.co/I2Agl24kGf

— CCRI (@CCRInitiative) April 5, 2017
In 2015, the Canadian government put into law Bill C-13, which makes cyberbullying, including revenge porn, illegal.
Under the law, police only need "reasonable grounds for suspicion" to get a warrant to obtain information about an Internet user.
Follow The Huffington Post Canada on Facebook, Twitter, and Instagram.

Also on HuffPost
How To Talk About Bullying