Some cities have gone to war with Uber, but one Ontario community is partnering with the company instead.
Innisfil, Ont., just south of Barrie, has more than 36,000 people and no public transit.
"The town has grown and we need to have transit options," town planner Paul Pentikainen told the Toronto Star.
"We see people walking five kilometres from the recreational centre to Alcona quite frequently. There is a clear demand for this."
But instead of running bus service, which town council deemed too expensive for the limited service needed, the town will soon use Uber's ride-sharing service to shuttle its residents around and subsidize their fares.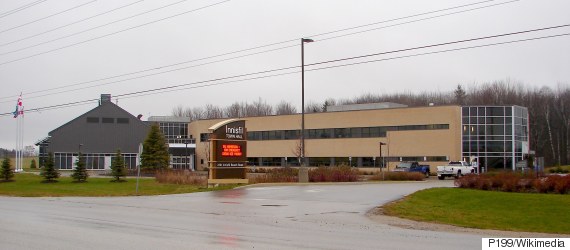 The Town of Innisfil's new partnership is a country-wide first, according to Uber Canada. (Photo: P199/Wikimedia)
Starting May 1, residents can book a ride with Uber from anywhere in the community to four local hubs for between $3 and $5, depending on the location.
Those include the city's recreational complex and town hall area, Barrie South GO station, the closest GO bus stop on Yonge Street and the Innisfil Heights Employment Area and Highway 400 carpool lot.
Customers can also book a trip anywhere in the town and save $5 off their fare.
The town had considered three options for on-demand transit, but Uber was the only one with an app that allowed for ride-sharing with multiple people via its Pool option.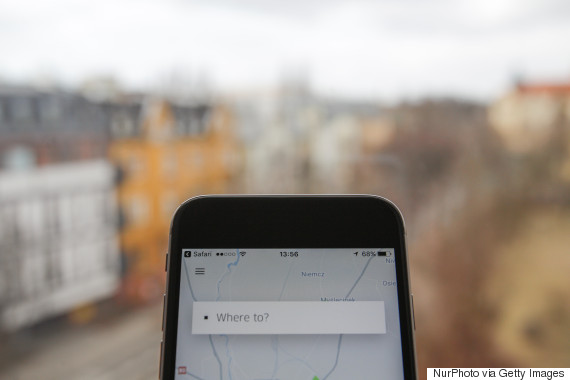 (Photo: Jaap Arriens/NurPhoto via Getty Images)
"Being able to match two or more rides going in the same direction was really the answer," Pentikainen told CTV Ottawa.
UberPool also satisfied residents' desires for a service that was affordable, could take them long distances and was convenient for people of all ages, commuters and new residents, according to Innisfil's website.
Uber Canada told the Star this is the first example of such a partnership in the country.
Forking over initial $100,000 to subsidize rides
Innisfil says it will sink in $100,000 for the first stage of the new program, which starts May 1, to subsidize fares and $125,000 in the second stage.
This is in contrast to an estimated $270,000 a year for fixed-route service for one bus.
But the community isn't totally abandoning the taxi companies that already operate. Not all Uber vehicles are accessible, so the town says it is talking with local cab companies to provide accessible service.
It also said in March that it would refund the companies' 2017 licensing fees.
The service is usually accessed via an app, but those without a smartphone aren't out of luck. Uber will give the town iPads that will be available in convenient locations like the town hall, the library, high school and a retirement home.
But a credit card is still required to use the app, so those without one are out of luck. Uber won't accept toonies anytime soon.
Follow The Huffington Post Canada on Facebook, Twitter, and Instagram.