Believe it or not, spring is here! But that means clean up time is too.
One of the hardest areas of our homes to tidy up after a long winter can be the closet — since, let's face it, most of us are pretty attached to our clothes.
But lifestyle expert Patrice J. Williams tells Essence that it's time to let go and embrace the new season by starting fresh, even if it seems like a daunting task.
So what's her first piece of advice for revamping your closet? Take your time.
"People are intimidated because there's so much stuff in their closet, but one key tip — start small," she says. "Start in one area ... and it's not going to feel so overwhelming."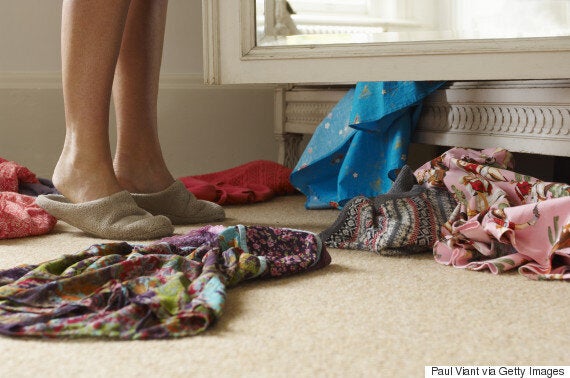 And while it might take longer to get through a winter's worth of clothes than it does in other parts of your house, the bright side is you can make some cash while you're at it.
Williams suggest dividing your closet into three piles — keep, cash and trash.
The "keep" pile are items you know you'll wear again, "cash" are trendy clothes you know you may not wear again, but others will be willing to pay for; and trash are pieces you wish to donate.
For the "cash" clothes, be sure to take a nice photo either on a hanger or modelling them on yourself to show off the item, the author suggests. Afterwards, you can take it to a consignment or resale store or sell it using an app like Trend Junk. In the interim, be sure to store the clothes in suitcases or storage bins under your bed to be certain they won't end up back in the closet.
As for the pieces you'll be saying goodbye to, consider donating to a friend in need or a shelter before giving them away to a thrift store, William suggests.